52-Week Savings Challenge No. 17: Turn Your Kitchen Into a Deli
It's now week 17 of the 52-week savings challenge. Last week GOBankingRates recommended you save $16 by opting in for a grocery store rewards card.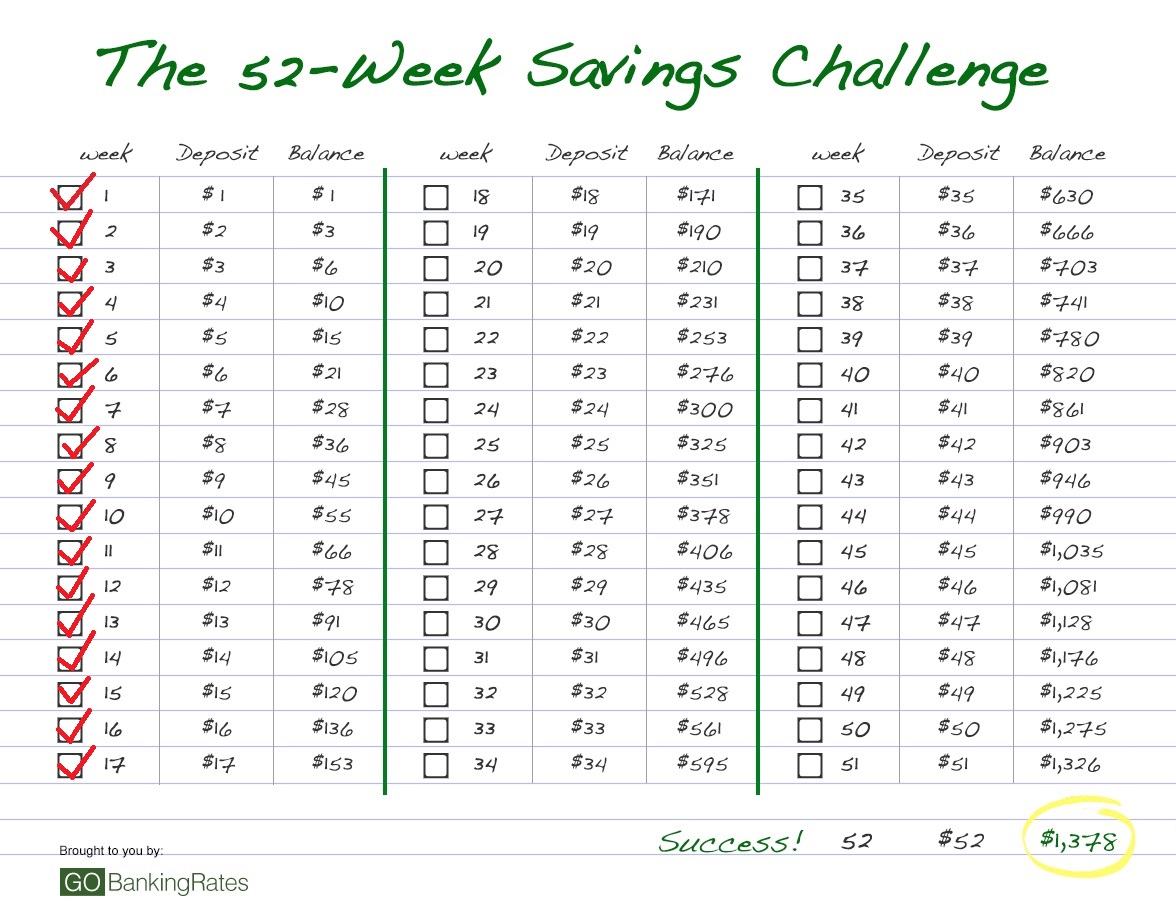 You might associate deli meat with the brown-bag lunches your mom made for you growing up, or maybe they were a staple when you were first out on your own and ever penny counted. The fixings for a sandwich are always in stock at any grocery store or supermarket, and — like any time you cook something at home — that sandwich you're craving at lunch could be a lot cheaper if you made it at home.

It will cost more upfront to purchase a loaf of bread, one or two types of meat, cheese and condiments when compared to just buying a sandwich at work. However, that initial investment pays off once the containers and bags are empty, as purchasing these items can cover more than a week of sandwiches. So for this week of the 52-week challenge, we're encouraging readers to opt for homemade sandwiches to take to work or make for school to save $17 and meet this week's savings requirement.
MyMoneyBlog.com broke down the rough costs of purchasing needed ingredients to make sandwiches from home. At $2.50 for a loaf of 12-grain Oroweat bread (18 slices), $5.25 for a three-quarter pound tub of black forest ham, $1.75 for a quarter pound of pepper jack cheese, $1.75 for a large tomato, $1.49 for a head of iceberg lettuce and $2.25 for a bottle of honey mustard, your grocery bill will equal $14.99.
However, if we assume that's enough food to last for a work week of lunches, your bill per week day is just $2.99. Compared to even a low-ball estimate of $6 for a sandwich purchased at a corner store or cafeteria, you should be able to save just under $17. With tax, and even the temptation to purchase a drink, bag of chips or a cookie at an additional cost, avoided with your brown bag lunch, you should be able to hit the $17 savings mark this week.

Extra Savings Tip: "Every few dollars add up. Be thrifty in all you do. Go ahead and use coupons, search for the best savings rates and cut out expenses for things you really don't need or use. Ask yourself if you really need to pay for yet another gaming app on your smartphone," recommends Alliant Credit Union.
Week 16 << 52-Week Savings Challenge  >> Week 18
Photo credit: John Liu