Aldi Cuts Prices on $60 Million in Groceries — Save the Most on These 16 Summer Foods Now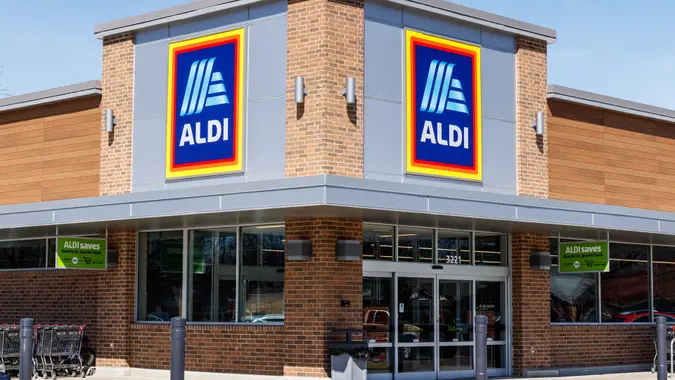 jetcityimage / Getty Images
Inflation may be cooling down on a general level, but you wouldn't know that when shopping for groceries. The price of food is still high — largely because of increased costs associated with labor and transportation. But Aldi, one of America's favorite budget-friendly destinations, is working to lower costs for consumers. 

How To Build Your Savings From Scratch
This summer, through what the chain describes as "strategic and intentional efficiencies," Aldi is slashing prices on more than 250 items. The move will save Americans over $60 million, Aldi said in a press release. 
"We're reducing our already low prices on some of the season's most popular items to make sure summer plans aren't disrupted," said Dave Rinaldo, co-president at Aldi U.S. "Whether our shoppers are traveling, heading to a game or enjoying time by the pool, we are committed to offering quality food and essentials at the lowest prices possible so they can enjoy life outside the grocery aisle." 
Here's a look at popular grocery items at Aldi that are seeing price reductions this summer. 
Make Your Money Work for You
Active Lifestyle
Keep your energy up while enjoying your favorite outdoor activities.
Southern Grove Trail Mix: Was $2.79, now $2.19
Simply Nature Organic Beef Jerky: Was $4.49, now $3.99
Elevation Protein Energy Bars: Was $5.49, now $4.99
Southern Grove Pistachios: Was $5.69; now $5.19
Picnic Treats
Stock up on picnic and BBQ staples.
Emporium Selection Havarti Cheese, 8 oz.: Was $2.99, now $2.49
Southern Grove Oven Roasted Almonds: Was $5.19, now $4.19
Simms Sliced Salami, 1 lb.: Was $6.49, now $5.99
Berryhill Honey: Was $6.99, now $6.19
Breakfast Treats
Fuel your morning with fresh coffee and a no-fuss breakfast.
Millville Protein Crunchy Granola: Was $3.69, now $2.99
Barissimo Almond Coffee Creamer: Was $3.89, now $3.45 
Whole & Simple Breakfast Bites: Was $5.49, now $5.09
Simply Nature Organic Single Origin Whole Bean Coffee: Was $6.49, now $6.19
Weeknight Time Savers
Convenience foods simplify weeknight dinners.
Whole and Simple Chicken Quinoa Bowls: Was $3.49, now $3.19
Bremer Angus Cheeseburger Melt: Was: $5.49, now $4.99. 
Fremont Fish Market Value Pack Tilapia Fillets: Was $8.99, now $8.19
Kirkwood Parmesan Chicken Tenders: Was $9.49, now $8.49
More From GOBankingRates
Make Your Money Work for You