Amazon Fresh Grocery Deliveries Are Now Available Without Prime Membership — Is It Worth It?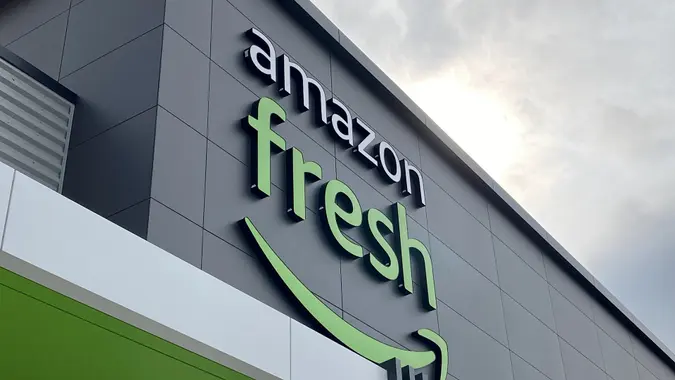 OntheRunPhoto / iStock.com
For the first time, Amazon is allowing non-Prime customers to order grocery deliveries online. Amazon began inviting people without Prime subscriptions from a dozen metro areas, including Boston, Dallas and San Francisco, to order groceries from Amazon Fresh stores and warehouses.
Tony Hoggett, the newly appointed senior vice president of worldwide grocery stores for Amazon, told Bloomberg Businessweek that the company aims to transform Amazon from a niche grocer into a destination for shoppers trying to maximize savings and consolidate store visits.
"We're serious about grocery," he said. "Our plan is on building this really strong grocery relationship with customers over time."
Previously, only shoppers paying the $139 Prime subscription could get groceries delivered through Amazon Fresh. Bloomberg explained the company will make the offer standard nationwide by the end of the year, and eventually include products from Whole Foods and other grocers. Non-Prime members will pay about $4 more in delivery fees than Prime members, ranging from $7.95 to $13.95 depending on the size of the order.
Earlier this year, Amazon said it would start charging delivery fees on Fresh grocery orders under $150. Previously, Prime members received free delivery on orders over $35.
"We're always looking for more ways to make grocery shopping easy, fast, and affordable for all of our customers, and are excited to offer Amazon Fresh grocery delivery to customers without a Prime membership in a dozen U.S. cities," Claire Peters, the worldwide vice president of Amazon Fresh, said in an emailed statement to The Verge.
Make Your Money Work for You
Bloomberg noted that Amazon is also changing how customers make online grocery orders. Instead of placing separate orders for products from Whole Foods, Amazon Fresh or other stores on the Amazon marketplace, Amazon is working to simplify this process by stocking more Whole Foods products in Amazon warehouses and creating a single cart.
More From GOBankingRates