25 Best Cheap Foods To Buy When You're Broke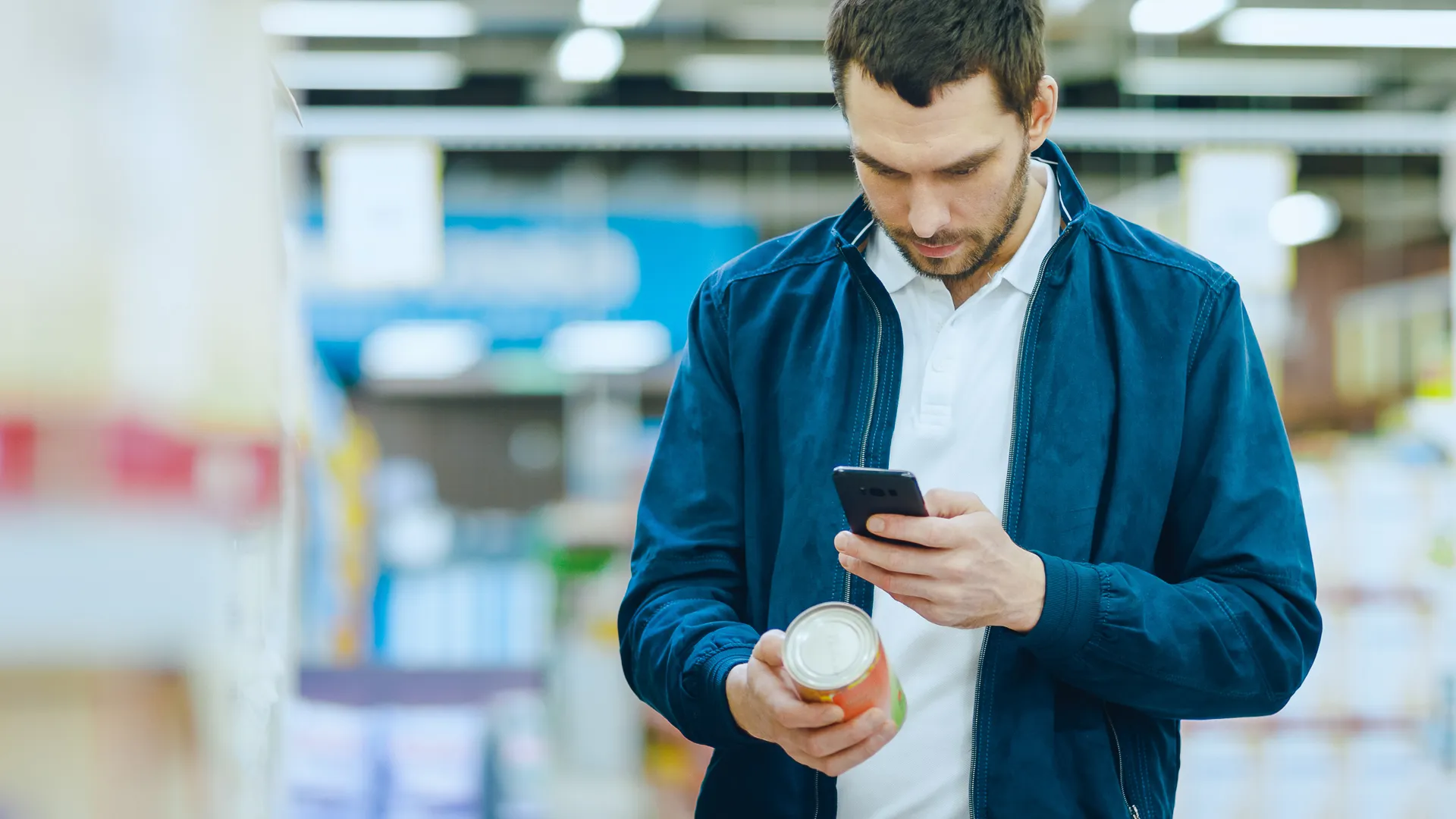 If you're on a budget, your diet doesn't need to be solely based on eating ramen noodles for breakfast, lunch and dinner.
Whether you've got some surprise bills to pay or you're just looking for food that makes your money and meals stretch for a bit, there are certain affordable grocery items you'll want to add to your cart. Here are the 25 grocery staples worth stocking up on that won't break the bank.
Pasta
Pasta is an affordable pantry staple that can be used to make a variety of dishes. The noodles themselves are inexpensive, and you can jazz them up with whatever sauces or ingredients you have on hand. Pasta is filling and provides long-lasting energy.
Pork Shoulder
Pork shoulder is an inexpensive cut of meat that can provide several hearty, budget-friendly meals. The whole shoulder can be roasted, pulled and used in tacos, pasta dishes, soups and more throughout the week. It's a great source of protein on a budget.
Make Your Money Work for You
Lentils
Lentils are inexpensive, versatile and packed with protein and fiber. They can be used to make stews, chilis, soups, salads and more. Lentils are filling and provide sustained energy. Buying them dried in bulk quantities keeps the price down.
Pancakes
Pancake mix and ingredients like eggs and milk are budget-friendly items that go a long way. Pancakes make a filling, homemade breakfast. The basic batter also can be dressed up with whatever ingredients are on hand like chocolate chips, berries, banana, etc.
Oatmeal
Oatmeal contains fiber and nutrients to keep you full and energized all morning. It's inexpensive when purchased in bulk containers. Oatmeal can be customized sweet or savory and makes a warm, comforting breakfast.
Cabbage
Cabbage is one of the most budget-friendly vegetables. Use it to make homemade coleslaw, stir-fry, soup or roasted as a side. It's versatile and nutritious.
Eggs
Eggs are an inexpensive source of protein. They are endlessly versatile and can be prepared simply or incorporated into larger dishes. Hard-boiled eggs also make a convenient high-protein snack.
Chickpeas
Canned chickpeas are packed with plant-based protein and fiber. Rinse and toss them into salads, grain bowls, soups and hummus, or eat them right out of the can. You can also save the liquid from the can and use it as a cheap egg replacer in baked goods.
Make Your Money Work for You
Peanut Butter
Peanut butter is packed with protein and healthy fats, and a jar goes a long way. It's affordable and keeps well in the pantry. Peanut butter can be spread on bread and fruit or eaten by the spoonful for an instant protein boost.
Yogurt
Yogurt is an affordable option that provides protein and calcium. Buying plain yogurt in large containers is most economical. Yogurt can be topped with affordable granola or fruit for a balanced breakfast or snack.
Fresh Fruit
In-season fresh fruits like bananas and apples are usually available at low cost. Fruit provides important vitamins and fiber and gives an energy boost.
Frozen Fruit
Keeping a stash of frozen fruit means you can always have berries, mangos, etc., on hand for smoothies, even when they are expensive fresh. Frozen fruit is nutritious and more affordable.
Sweet Potatoes
Sweet potatoes are inexpensive, versatile and nutritious. Roast them with olive oil or make them into fries, add to soups and stews, or mash them as a side.
Breakfast Bars
Pre-packaged breakfast bars are inexpensive and portable, and they provide protein and fiber to start the day off right. They're also handy when you're in a rush.
Granola Bars
Granola bars contain whole grains, protein and other nutrients. They provide energy on the go and keep you satisfied between meals. Buying store brand boxes in bulk keeps costs down.
Pre-Made Breakfast Bowls
Pre-made breakfast bowls offer an affordable way to get a hearty, balanced morning meal with protein, grains and fruit without the restaurant price tag. They're convenient for busy mornings.
Make Your Money Work for You
Frozen Breakfast Burritos
Frozen breakfast burritos offer an inexpensive way to enjoy a hot breakfast sandwich at home. They have eggs, cheese, meat, and veggies wrapped up for convenience.
Potatoes
Potatoes are very versatile and affordable. They can be prepared mashed, baked, fried or roasted and included in many different meals to add bulk and nutrients and to fill you up.
Canned Tuna
Canned tuna is an inexpensive source of lean protein to keep on hand. It can be used to make tuna salad, included in pasta dishes, mixed into salads or eaten straight out of the can in a pinch.
Frozen Vegetables
Stocking up on frozen veggies like mixed stir-fry medleys means you'll always have access to nutritious produce for cooking, even when fresh varieties are expensive. They keep a long time in the freezer.
Rice
Rice is a pantry staple that provides energy and fills you up. It's affordable when purchased in bulk bags. Rice keeps for a long time and goes with sauces, beans, meats and veggies.
Pasta Sauce
Basic pasta sauce is inexpensive when purchased in cans or jars. Transforming pasta into a tasty meal is as easy as heating up some sauce and tossing with noodles. Add protein or veggies if you have any.
Black Beans
Black beans provide protein and fiber. They're budget friendly and have a long shelf life. Black beans can be used in tacos, burritos, salads, soups and more.
Bread
Bread is an affordable basic for sandwiches or toast. Opt for whole wheat when possible for added nutrients. Even plain bread provides carbohydrates for energy.
Make Your Money Work for You
Bananas
Bananas are one of the cheapest fruits. They're portable, nutritious snacks that provide potassium and energy. Keeping bananas on hand prevents grabbing a more expensive snack when hungry.
Heather Taylor contributed to the reporting for this article.
More From GOBankingRates