These Are the Best Dollar Menu Items in America
Satisfy your cravings with the best fast food deals.
George Sheldon / Shutterstock.com
1/20
Jonathan Weiss / Shutterstock.com
Taco Bell
Taco Bell's Dollar Cravings Menu features 11 items for $1, including the Beefy Fritos Burrito, Shredded Chicken Mini Quesadilla, Cinnabon Delights 2 Pack and Triple Layer Nachos. You also have the option to customize some of these items with upgrades like guacamole, jalapeño peppers and fire roasted salsa for an extra fee.
Want to spice up your meal? Order the Spicy Tostada and have ingredients removed at no extra cost -- this item, along with several others on the dollar menu, are made to order. The $1 Morning Value Menu is available until 11 a.m. and includes fan favorites, such as the Sausage Flatbread Quesadilla and a Mini Skillet Bowl.
2/20
Joshua Blanchard / Getty Images
Taco Bell's $1 Menu
$1 Beefy Fritos Burrito
$1 Beefy Mini Quesadilla
$1 Caramel Apple Empanada
$1 Cheesy Bean and Rice Burrito
$1 Cheesy Roll-up
$1 Cinnabon Delights 2-Pack
$1 Cinnamon Twists
$1 Shredded Chicken Mini Quesadilla
$1 Spicy Potato Soft Taco
$1 Spicy Tostada
$1 Triple Layer Nachos
Treat Yourself: The Most Expensive Fast Food Items Only Cost This Much
3/20
dcwcreations / Shutterstock.com
Wendy's
No longer offering a dollar menu, Wendy's increased the price of many of its former dollar menu items with the introduction of its Right Price Right Size Menu.
However, you can still get a handful of items for under a buck, including the classic Junior Cheeseburger, Crispy Chicken Sandwich and 4-Piece Chicken Nuggets. Also, Wendy's might still be your go-to spot for dessert -- a small Frosty is an affordable treat at just 99 cents.
Bring a buck to Wendy's and you can nosh on seven menu items. Or try the special featuring four items for $4.
Related: How To Eat Out and Still Save Money
Wendy's $1 Menu
$0.99 4 Pc. Regular or Spicy Chicken Nuggets
$0.99 Crispy Chicken Sandwich
$0.99 Jr. Cheeseburger
$0.99 Regular-size Hot Coffee (Regular or Decaf)
$0.99 Small Frosty
$0.99 Value Natural-Cut Fries
$0.99 Value Soft Drink
4 for $4 Meal
5/20
Savvapanf Photo / Shutterstock.com
Burger King
Burger King has also raised its prices of late, so there's no official "dollar menu" available. However, you might be able to find a few items for a buck on the Value Menu, depending on where you live. Burger King has also run a "5 for $4 Deal" in the past featuring a bacon cheeseburger, fries, chicken nuggets, small drink and chocolate chip cookie.
The BK Stacker might be your best bet if you're craving a juicy burger with cheese. If you're in the mood for chicken, order a Chicken Jr. or 4-Piece Chicken Nuggets for a dollar. And a small ice cream cone will cost you just 89 cents. Still, your best bet might be a good old-fashioned $1 hamburger.
Although there's not an official dollar menu, these nine items for $1 or less will fill you up on National Greasy Foods Day.
Burger King's $1 Menu
$0.99 Frozen Cherry
$0.99 Frozen Coke
$1 Cheeseburger Sandwich
$1 Crispy Chicken Jr.
$1 Hamburger Sandwich
$1 Rodeo Burger
$1 Rodeo Crispy Chicken Sandwich
$1 Small Hash Browns
$1 Spicy Crispy Chicken Jr.
7/20
Jonathan Weiss / Shutterstock.com
Del Taco
You can order everything from burritos to chicken rollers for under a dollar at Del Taco's Buck & Under menu. This Mexican-style eatery offers some of the best fast food deals for a dollar, including specialty items like the Chorizo Breakfast Taco. If you're craving something crunchy and filling, the Crunchtada Tostada might be your best pick because it's loaded with refried beans, tangy salsa and cheddar cheese.
You're sure to find the foods you're craving on Del Taco's Buck & Under menu.
Del Taco's $1 Menu
$0.89 ½-pound bean and cheese burrito
$1 32-ounce brewed ice tea
$1 Bacon Breakfast Taco
$1 Breakfast Rollers
$1 Chicken Rollers
$1 Crunchtada Tostada
$0.79 Egg & Cheese Breakfast Taco
$0.89 Freshly-Made Bean & Cheese Cup
$1 Grilled Chicken Taco
$1 Hashbrown Sticks
$0.89 Jacked Up Value Bean, Rice & Cheese Burrito
$0.79 Mini Bacon Quesadilla
$0.59 Mini Cheddar Quesadilla
$1 Real Strawberry Lemonade
$1 Value-size Prima Java Iced Coffee
$0.69 Value Taco
9/20
Sorbis / Shutterstock.com
Dairy Queen
Dairy Queen no longer offers a dollar menu, but you can take advantage of $1 (or less) fast food deals here. You can buy a Blizzard for 99 cents with the purchase of a Blizzard at regular price.
Dairy Queen Treat stores and restaurants also serve up different fast food deals throughout the year, including Happy Hour specials. For example, you can get your caffeine fix for less by ordering a small iced coffee for $1 or a small Ultimate Frappe for $2.
A lonely dollar won't buy anything at Dairy Queen, but the restaurant runs a value-priced lunch deal if your buck brings a few friends.
Dairy Queen's $1 Menu
$5 Buck Lunch -- Choose from a 3-piece chicken strip lunch or Deluxe Cheeseburger served with fries, drink and sundae.
$6 Buck Lunch -- Get a Crispy Chicken Sandwich or 1/3-pound double burger with cheese along with fries, drink and sundae.
11/20
Jonathan Weiss / Shutterstock.com
McDonald's
Dollar menu fans, rejoice -- with the news that the Golden Arches will soon roll out a successor to their much-beloved dollar menu, your quest for frugal fast food finds just got a whole lot easier.
After McDonald's dropped its McPick 2 offerings last year and replaced its original Dollar Menu in 2013, things seemed a little bleak on the discount food front -- but fear not, the new "value-priced" menu was announced to have a national rollout date of early 2018, and is said to feature deals "for $1, $2 and $3."
In the meantime, there's still quite a list of what you'll be able to get at McDonald's for under a dollar.
McDonald's $1 Menu
$0.43 Soft Baked Chocolate Chip Cookie
$0.90 Small Coffee
$0.99 Apple Pie
$1 Apple Slices, two bags
$1 BBQ Ranch Burger
$1 Cheeseburger
$1 Cone
$1 Grilled Onion Cheddar Burger
$1 Hash Browns
$1 Parfait
$1 Soft Drink, any size
$1 Sweet Tea
13/20
RMA Photography / Dunkin' Donuts
Dunkin' Donuts
Head to your local donut destination for breakfast if you're on a tight budget. Dunkin' Donuts doesn't have an official dollar menu, but you can find some tasty eats for a buck.
For example, get two Egg & Cheese Wake-Up Wrap Sandwiches for $2 -- and add meat for a dollar more at select locations for a limited time. Another one of the best fast food specials around involves the chain's well-known Munchkins -- pick up four of these delicious donut holes for a dollar.
A lonely buck can still satisfy your Dunkin' desires -- even if it doesn't quite cover a coffee.
Dunkin' Donuts $1 Menu
$0.99 Bagel
$0.99 Donut
$0.99 Four Munchkins
15/20
Niloo / Shutterstock.com
Tim Hortons
It's famous for the freshly brewed coffee, but Tim Hortons is also a good place to get your donut fix for under a dollar. Even though the eatery doesn't have a dollar menu or a value menu, you can pick up a regular donut for 99 cents or for $1 more treat yourself to 10 signature, bite-sized donut holes known as Timbits.
Bring your sweet tooth and a buck and nosh on some classic sweets to fill your craving.
16/20
Jim Norton / Tim Hortons
Tim Hortons' $1 Menu
$0.99 Classic Cookie
$0.99 Donut
17/20
Ken Wolter / Shutterstock.com
Sonic Drive-In
If you're in the mood for a retro diner experience on a tight budget, pull up for drive-in service and get your fill of fast food favorites at Sonic.
While there's no dollar menu to choose from here, you can get corn dogs for 99 cents during the happy hour that runs from 2 p.m. to 4 p.m. daily.
Head for Sonic's Happy Hour from 2 to 4 p.m. or Late Night Happy Hour after 8 p.m. to take advantage of these deals, along with half-price on slushes, teas and other drinks.
Sonic Drive-In's $1 Menu
$0.99 Corndog
$0.99 Mozzarella sticks
$0.99 Onion Rings
$0.99 Tots or fries
19/20
Jonathan Weiss / Shutterstock.com
Steak 'n Shake
Steak 'n Shake's value offerings include 24 meals under $4, including the Triple Steakburger and the Guacamole Steakburger with fries. However, you can find a couple of items that cost less than $1 hidden in the regular menu. Steakburger Shooters are 89 cents, and you can score one with cheese for just 10 more cents.
Start National Greasy Foods Day off right when you stop by Steak 'n Shake for breakfast and fill up with a Sausage, Egg 'n Cheese breakfast taco. You'll want to stop by at lunch or after work to snack on bite-sized Steakburger Shooters.
Steak 'n Shake's $1 Menu
$0.89 Steakburger Shooter
$0.99 Fruit 'n Yogurt Parfait
$0.99 Oreo ice cream sandwich
$0.99 Potato 'n Egg breakfast taco
$0.99 Sausage, Egg 'n Cheese breakfast taco
$1 Premium blend coffee, regular size
More From GOBankingRates
Jodi O'Connell contributed to the reporting for this article.
About the Author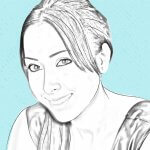 Sabah Karimi is an award-winning writer with more than 10 years of experience writing about personal finance, lifestyle topics, and consumer trends. Her work has appeared on U.S. News & World Report, Business Insider, Yahoo!, AOL Daily Finance, MSN, and other mainstream publications. She was interviewed by The Wall Street Journal and CBS News about her work as a freelance writer early in her career and now works with a variety of clients.