The 15 Best Pizza Deals for Under $10
Have a pizza party on a budget.
Whether it's taking a bite out of some crispy, thin-crust or digging into thick, deep-dish pizza, the U.S. has plenty of places to get great pizza on a budget.
GOBankingRates made the search a little easier for you by scoping out the best cheap pizza deals and offers from some of America's largest pizza chains. Get your favorite food for less by taking a look at the 20 best pizzas for $10 or less.
1. Pizza Hut
Price: $5 'N Up Line Up Menu – 2 Or More, Starting At $5 Each
Pizza Hut has one of the best pizza deals because it offers variety with its $5 'N Up Line Up Menu. For a limited time, you can get a pizza, double order of breadsticks, stuffed garlic knots,  a four-pack of soda and dessert options starting at $5 each.
2/15
Jeff Padrick / Domino's
2. Domino's Pizza
Price: Mix & Match Deal $5.99 each when you choose two or more
It's tough to beat the pizza deal that Domino's Pizza is currently running. Choose any two or more; medium 2-topping pizza, bread twists, salad, marbled cookie brownie, specialty chicken, an oven-baked sandwich, stuffed cheesy bread, 8-piece boneless chicken, or pasta in a dish for $5.99 each.
3/15
photo-denver / Shutterstock.com
3. Papa John's
You can Enjoy a Large two-topping pizza for just under $10.
4/15
J. Michael Jones / Shutterstock.com
4. Cicis
Cicis offers one of the best cheap pizza deals out there. You can get all the pizza, salad, pasta and desserts for just six bucks.
5. Little Caesars
Cheap pizza is great, but a cheap pizza with a bunch of toppings is even better. At Little Caesars, you can get a Hot-N-Ready Quattro (A large pizza with four different sections of Italian flavors: Pepperoni, Cheese, Italian Sausage & Pepperoni and Italian Sausage and Bruschetta, sprinkled with garlic herb seasoning) for only $7.  I'm not drooling, you're drooling!
6/15
Sorbis / Shutterstock.com
6. Blaze Pizza
If you're looking for great pizza on a budget, look no further than Blaze Pizza. You can get an 11-inch Build Your Own Pizza starting at $5, which includes your choice of toppings.
7. Uno Pizzeria & Grill
If you're looking for quality, Chicago-style pizza, then Uno Pizzeria & Grill could be the best pizza for you. When you buy any pizza, get a second pizza of equal or lesser value for $6.
8. Gatti's Pizza
With locations throughout the Southeastern U.S., Gatti's Pizza has some solid deals on pizza. As a Buffet style eatery — no one is stopping you from eating as much pizza that your little heart desires.
9/15
QualityHD / Shutterstock.com
9. Papa Gino's
Not to be confused with Papa John's, Papa Gino's offers great pizza on a budget but is limited to the New England area. Despite the geographic restriction, Papa Gino's still serves up one of the best cheap pizza deals. Not exactly under $10,  this Papa Gino's deal is unreal because you'll get up to five toppings stacked on your disc of delicious dough.
10/15
withGod / Shutterstock.com
10. 7-Eleven
Price: $5.55 for a large pizza
You can get a large triple cheese or pepperoni pizza for $5.55, available around the clock, at 7-Eleven.
11. Marco's Pizza
Price: $10.99 for a Medium specialty pizza
Forget those one-topping pizza deals, Marco's Pizza is offering a medium specialty pizza for only $10.99.
12. Round Table Pizza
Round Table is the 11th largest pizza chain in the U.S. Although family-size pizzas are over $10, Round Table packs a lot of value into its personal pizzas. For $8.67, you can snag the King Arthur's Supreme: a personal pizza loaded with pepperoni, salami, mushrooms, peppers, onions, black olives, linguica and Italian sausage.
13. Hungry Howie's
Even without a special or discount, Hungry Howie's offers great pizza on a budget with a large two-topping pizza going for only $7.99.
14. Peter Piper Pizza
Located in Southwest U.S., Peter Piper Pizza offers a great pizza on a budget, especially if you go small. You can get a personal cheese or pepperoni pizza for just $4.29.
15. Bertucci's
If you're trying to find the best cheap pizza that's also brick-oven cooked, Bertucci's has it covered. Normally, a small cheese Bertucci's pizza would normally run you $13-$22, a lunchtime flatbread pizza will only cost you $9.49 and it's served with soup or salad.
More From GOBankingRates
About the Author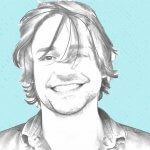 Andrew DePietro is a finance writer with years of experience covering topics such as taxation, Social Security, entrepreneurship, investing, real estate and housing markets. His work has appeared on MSN, Yahoo Finance, Fortune, Forbes, CBS and U.S. News. Before writing for GOBankingRates, Andrew worked as a research assistant and graduated from the University of Pennsylvania with a degree in History.