Best Sam's Club Food Deals for Parties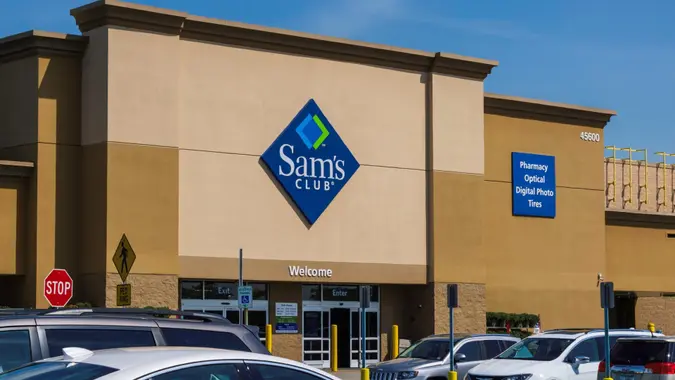 RiverNorthPhotography / Getty Images
Spring has sprung. The weather is warmer. It's time to finally invite some people over and hang outside. The problem is that it can get pretty pricey to have folks over when you factor in the cost of food.
Costco's Best Deals? Employee Reveals 10 Standout Buys for Your Money
On Point: 3 Signs You're Serious About Raising Your Credit Score
Luckily, Sam's Club has your back. If you don't already have a Sam's Club membership, it costs $50 a year for the Club level and $110 a year for the Plus level. The Plus level comes with some extra perks such as free shipping, pharmacy savings and optical savings.
Once you get your membership, it's time to start shopping. Here are the best deals on food that you can take advantage of for your next get-together. 
Easter Candy
No spring gathering is complete without a little Easter candy. Grab a 39.5-ounce bag of Hershey's Kisses, Reese's Peanut Butter Cups, Kit Kats, mini Hershey bars and mini Whoppers Robin Eggs for nearly a third of the price of what the same bag would cost at Walmart, which sells the bag for $27.77. 
Make Your Money Work for You
Pillsbury Original Crescent Rolls
Place a basket of these on the table and they'll be gone in seconds. To buy 32 rolls at Ralph's, you'd spend more than $15. It's a steal to get them at Sam's. 
Del Monte Cut Green Beans
Green beans make a great side for any main dish. To get a pack of four at the grocery store, you'll spend more than $6. For just slightly more money, you get double the amount at Sam's Club. 
Bush's Original Baked Beans
Baked beans are great on their own or fit nicely into a chili and other dishes. At Ralph's, one can costs $2.99. At Sam's Club, not only does buying bulk come out to less per can at $1.40 each, but you're getting half an ounce more in each can than you would at the grocery store. 
Frozen Shrimp
Price: $16.98 for 3 lbs of shrimp
Shrimp makes a great appetizer when you're having people over. You can make sure guests have seconds with Sam's Club's deal on shell-on, deveined frozen shrimp, which comes out to $5.66 a pound. One pound at grocery stores costs somewhere around $10 typically, so this is a great deal.
Make Your Money Work for You
Hot Dogs
Throwing some hot dogs on the barbecue is a quick and easy way to keep all of your guests happy. Keep your wallet happy by snagging this deal on Sam's Club's brand hot dogs. At Whole Foods, a pack of six can cost you around $7. For just a bit more, you get double the dog. 
Mixed Nuts
Have some nuts out for your friends to munch on, but make sure you get them at Sam's Club. For 10 ounces of nuts at Ralph's, it will cost you $5.99, meaning even if you bought three you still wouldn't get as much as you would at Sam's Club — and you would have spent more. 
Chicken Breasts
Preparing a chicken feast? Skip the grocery store, where chicken breasts can cost around $4 a pound. 
Cupcakes
Cupcakes are the perfect dessert for a party, especially when kids are attending. At Sam's Club, they come out to about $0.53 a cupcake; at Walmart, you'll pay closer to $0.65 a cupcake.
Make Your Money Work for You
More From GOBankingRates
Make Your Money Work for You