The Biggest Changes to the Fast Food Industry in 2017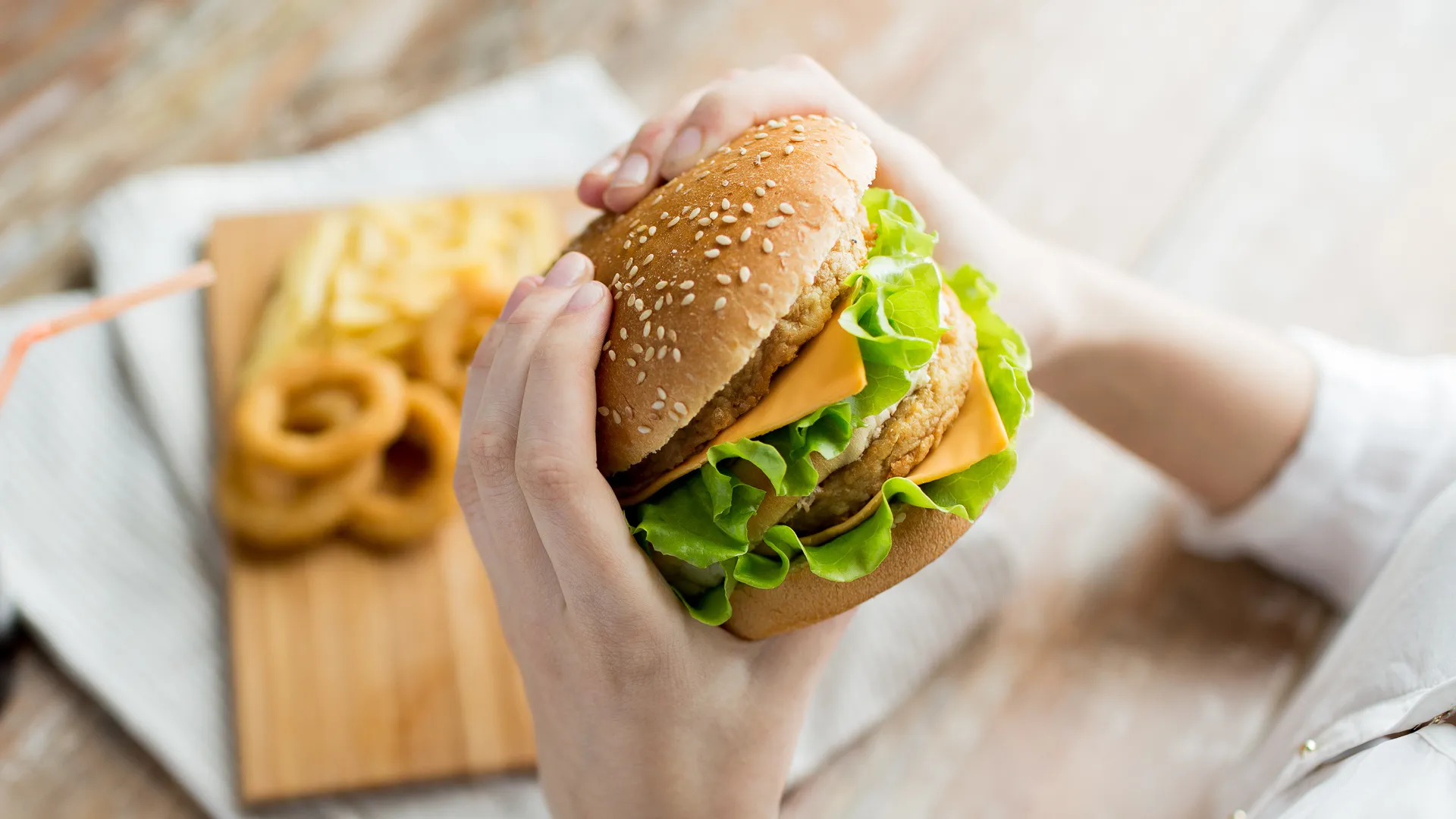 Recent years haven't been easy in the quick-service restaurant segment, which includes traditional fast-food brands and newer, trendier fast-casual operators. Speaking to the National Restaurant Association in May 2017, restaurant trends analyst Nancy Kruse identified the move to fresher, healthier foods as "the No. 1, single biggest trend of the past decade."
Surprisingly, while that sounds like a solid win for kale and quinoa, fast food is flourishing. The quick-service industry started 2017 at an estimated $234 billion in revenues, accounting for a substantial portion of the $799 billion in overall food service sales for 2017, the National Restaurant Association projects. That's not likely to change soon, with consumers spending more on eating out than at home, so the real question is which restaurant brands can successfully capitalize on the new breed of diners?
Here's a snapshot of some of the biggest changes in the fast food industry over the past year, from mergers and acquisitions to revamped dollar menus.
Make Your Money Work for You
1. Burgers Bounce Back
Burger chains have visibly scrambled to ride the millennial tide, repositioning their products as fresher and healthier than before, but the traditional burger isn't going anywhere. Burger sales rose 3.2 percent between 2013 and 2016 and are expected to rise another 3.4 percent between 2017 and 2019, according to analysts Technomic Research. Burgers accounted for over $90 billion in sales in 2016. While longtime leaders McDonald's, Wendy's and Burger King still hold down three of the industry's top five spots by sales volume, it's rising burger chains, like Five Guys — with its pricey bacon cheeseburgers — that are getting the buzz from consumers.
2. McDonald's is Switching to Fresh Beef …
Beleaguered behemoth McDonald's, as part of its efforts to remain at the top while shifting its focus to quality-conscious millennials, announced in March that it would switch to fresh beef for its Quarter Pounder burgers by mid-2018. The move follows earlier transitions to cage-free eggs, the removal of preservatives from its Chicken McNuggets and phasing out controversial high-fructose corn syrup in its burger buns. Presenting itself as healthy fast food is new for McDonald's, but the company seems to be gaining some traction after the up-and-down results of recent years with its constant experimentation. Regardless of future results, McDonald's can attest to having one of the strongest performing stocks of the last decade.
3. … And Bringing Back the Value Menu
Many of the recent moves made by McDonald's could be described as "gentrifying," from its upgraded coffee offerings to its experiments with artisan burgers. One change that alienated a core portion of its clientele was the 2014 retirement of its $1 menu, which hit low-income diners right where it hurts. Fast food specials were intended to close the gap, but never really did, so in October, the company announced that it would revive the value menu concept. Expect the new menu to arrive in 2018 with dishes at $2 and $3 price points as well as $1, which will allow for more variety.
Make Your Money Work for You
4. Domino's is Dominant
Back in 2010, Domino's CEO Patrick Doyle took the unusual step of admitting on-camera that his company's product wasn't very good, and resolved to change that. The turnaround has been a smashing success, and the company is now close to catching Pizza Hut as the nation's largest pizza vendor. Entering 2017, Domino's had added 171 locations in the previous 12 months, while its red-roofed rival had closed 133, and its per-location sales absolutely crushed Pizza Hut's. After rising into the fast food industry's top 10 in 2016, it started 2017 with an eye-popping 10 percent growth in same-store sales for the first quarter.
Or Eat In: 3 Simple Pizza Recipes for Under $12
5. Mergers and Acquisitions Are Back
Most markets are driven by periodic cycles, and fast food is no exception. In 2017, the cycle has moved to mergers and acquisitions within the fast food industry, in the form of investment firms adding to their portfolios and operators snapping up smaller competitors. JAB Holdings picked up Panera Bread, the 11th-largest quick-service operator, while Restaurant Brands International acquired Popeye's Chicken to complement its Burger King and recently purchased Tim Horton's brands. Within the frozen yogurt sector, sweetFrog is actively acquiring smaller frozen yogurt makers in its quest to rival Menchie's, which, incidentally, is one of the least expensive franchises you can buy.
6. Breakfast Stays Bright
In 2017, breakfast continued to be a bright spot in the quick-service sector, pumping up revenues and driving customer loyalty. McDonald's continues to benefit from the all-day breakfast menu it rolled out back in 2015 and expanded in 2016. Taco Bell demonstrated its mastery of quirky, attention-getting menu items with its Naked Egg breakfast taco, which uses a fried egg as its taco shell. Jack In the Box pushed the envelope as well, creating all-day "Brunchfast" items in an effort at sprinkling a bit of that breakfast pixie dust over the rest of its menu.
Make Your Money Work for You
7. Wingstop Flirts With $1 Billion in Domestic Sales
Dallas-based chicken franchise Wingstop is on the verge of breaking the $1 billion mark in domestic sales, which will increase the number of billion-dollar quick-service operations to 30 when it happens. The company rang up over $940 million in sales in 2016, and a combination of same-store sales gains and new restaurants should get them over the hump by next year.
Related: The Most Popular Late-Night Takeout Orders Around the Country
8. Arby's Goes Wild
Arby's is absolutely killing it. The once-stodgy chain, a frequent butt of jokes from comedian Jon Stewart, has been revitalized under service-oriented CEO Paul Brown and marketing head Robert Lynch. As of August 2017, the chain has pulled off 26 consecutive quarters of same-store sales gains. The brand describes its food as "fast-crafted," targeting a niche between traditional fast food and newer fast-casual chains. Its renewed focus on its meats has been a big winner, and last year's limited-time venison sandwich rolled out to the full chain in 2017.
9. Chicken Has Some Legs
Chicken's surge to the forefront of fast food and fast-casual continued in 2017. Not only are chicken-centric chains thriving — traditional players KFC and Church's are the only top operators shedding, rather than adding, outlets — but chicken is also playing an increasing role on the menus of burger and sandwich joints as well. Taco Bell continued its string of inventive offerings with a Naked Chicken Chalupa, for example, while KFC followed last year's Nashville Hot chicken with the release of another regional specialty, its new Georgia Gold recipe.
10. Subway's Big Makeover
Sandwich giant Subway has the volume and longevity to count as one of the sector's major mainstream players, but it was also at the forefront of the push toward freshness. That positioned the chain to appeal to fresh-obsessed millennials, but Subway isn't resting on its laurels. The sandwich-maker launched a massive brand makeover, beginning with a new logo and color scheme in 2016, followed by an updated store design in 2017, coupled with the introduction of self-serve ordering kiosks in several of its locations worldwide. The surprise hit of the makeover? A fresh vegetable display with whole tomatoes, green peppers, onions and cucumbers that are sliced daily, vividly illustrating the company's freshness message to customers.
Eat Healthy: 20 Food Items That Are Good for You and Your Wallet
Make Your Money Work for You
11. McDonald's Delivers … Delivery?
Getting your order to go has always been an option at the Golden Arches, but having your Big Mac come to you could be a game changer. At least that's what the company hopes, and it's already a big success in Asian markets. The company is experimenting aggressively with in-house delivery drivers and Uber Eats, the latter of which, as of October 2017, is available at over 3,700 outlets.
12. Biggest Gain in 2017 — Jersey Mike's
Sub sandwich chain Jersey Mike's, a longtime cult favorite along the Jersey Shore, began franchising in 1987. It was the top mover among the largest 50 U.S. quick-service chains in 2017, climbing seven spots to No. 33 overall on the strength of over 100 new outlets and a $150 million year-over-year sales increase. The chain aims squarely at outdoing Subway at its own game, emphasizing fresh and healthy fast food featuring local produce. It helps that CEO Peter Cancro has a matchless hands-on grasp of the business: He started working at the original outlet when he was 14, and bought it when he was still in high school.
13. Biggest Drop in 2017 — Church's Chicken
The resurgence of chicken in the fast-food space hasn't done much for Church's Chicken, which dropped 4 spaces to No. 35 among the top 50 chains. If anything, the increased love for chicken among new rivals and deeper-pocketed major competitors may have injured the longtime wing-slingers. On the brighter side, in May 2017 Church's announced its largest-ever franchise deal with Goalz Restaurant Group, which may help jump-start some much-needed growth.
14. Tech Continues to Be a Priority
Players large and small continued to push out tech-driven changes in 2017, partly in search of operational efficiencies and partly to appeal to convenience-driven millennials and their love of their mobile devices. In-store kiosks are central to high-profile makeovers at McDonald's and Subway, and mobile ordering and payment are within the reach of even small chains through relatively inexpensive smartphone apps.
Make Your Money Work for You
15. Good News, Bad News for Popeye's
Popeye's Louisiana Chicken has been on a hot run since 2008, which made it an appealing takeover target for Restaurant Brands International, parent company of Burger King and iconic Canadian chain Tim Horton's. RBI CEO Daniel Schwartz told industry magazine QSR that the company saw great potential to expand the chain outside the U.S., but the picture isn't all rosy. Former Popeye's CEO Cheryl Bachelder and its two senior marketers, collectively responsible for the brand's resurgence, left in the wake of the takeover. What that means in the longer term is uncertain, but for now the chain continues to grow.
16. Chipotle Isn't Out of the Woods
It's ironic that Chipotle Mexican Grill, a chain that was at the forefront of the push to healthy fast food, took a beating from a major outbreak of foodborne illness in 2015. In 2017, despite the company's best efforts to rebuild its brand image, its same-store sales were up only 1 percent over its abysmal 2016 numbers. Analysts including Motley Fool's Timothy Green and major player Bank of America Merrill Lynch don't expect things to improve in a hurry.
Craving Some Guac? The Most and Least Expensive Guacamole You Need to Try
17. Chick-fil-A Rules Per-Unit Sales
You'd expect a company that only opens six days a week to be at a disadvantage against seven-day chains, wouldn't you? That's not the case for Chick-fil-A, which absolutely dominates the fast food field in per-unit sales despite closing on Sundays. Its average of over $4.4 million per restaurant crushes Whataburger, the No. 2 chain by this measure, at $2.7 million per unit. To put that into perspective, an average Chick-fil-A sells more than an average McDonald's and an average Wendy's — combined. It may or may not have the best spicy chicken sandwiches, but it certainly inspires amazing loyalty.
Make Your Money Work for You
18. Most New Units Entering 2017 — Starbucks
Starbucks isn't opening coffee shops by the thousands, like it did back in the late 1990s and early 2000s, but it's not exactly snoozing. Among 2017's top 50 quick-service operators — based on 2016 figures — it opened more stores than anyone. It wasn't even close: Starbucks added 651 new outlets, well above rival Dunkin' Donuts at 397. Its sheer number of units keeps it the second-largest chain by revenue behind McDonald's, despite its relatively low revenues per outlet.
19. Most Closures Entering 2017 — Subway
At the opposite end of the scale is Subway, which closed 359 outlets in 2016. Don't feel too sorry for the company, though: That still left the sandwich kings with an industry-leading 26,744 units overall, and closing those underperforming outlets should help bring up the chain's surprisingly low sales per restaurant, which — at about $422,000 annually — are second-lowest of the top 50 chains. The chain's massive makeover of its restaurants will likely help, too.
20. The Hut Shows Signs of Recovery
Pizza Hut hasn't shown stellar results in recent years, with Domino's nipping at its heels for the top spot in the pizza sector, but 2017 showed there's still plenty of fight left in the brand. In the third quarter of 2017, sales were up at Pizza Hut, surprising analysts and driving parent company Yum! Brands, Inc.'s stock to its highest level in a few years. Improved online ordering and a new focus on delivery, including packaging to keep pizzas hotter, helped drive the uptick.
Up Next: What These Fast Food Favorites Will Cost You Around the World
About the Author