Cheap Groceries: Is the Latest TikTok Trend a Budget Solution?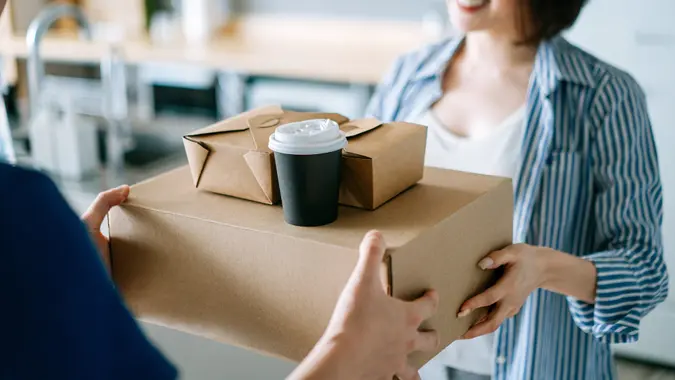 AsiaVision / iStock.com
Weekly catering isn't out of reach for most people. In fact, it may even be cheaper than buying groceries.
"I feel like I just cracked the code," said fashion influencer Madi Webb in a January TikTok video. Webb ordered catering delivery of chicken and veggies from a nearby Brazilian restaurant. A week of lunches only cost her $100.
Since then, the trend has blown up all over social media. Other people like Webb claim they're ordering catering from restaurants for their weekly meal prep to save on groceries, and the time it takes to cook and prepare meals.
However, Glamour did some digging and found that buying groceries and making your own meals generally still costs less than ordering catering. Glamour chose various restaurants and locations at random and compared the catering and family meal packages. For food cost comparisons, Glamour used $101 per week and $4.80 for a meal, based on the Bureau of Labor's 2021 data on the yearly cost of groceries for American households.
For example, Chipotle's catering price for 10 rice, bean and steak-filled burritos with a bulk order of chips and salsa is about $12.10 per serving and $121 total, according to Glamour. The regular price menu is about $9 more expensive than catered burritos. However, according to a video from food YouTuber Joshua Weissman, who recreates takeout meals in his "But Cheaper" series, a homemade option with chicken could cost $2.15 per burrito or $21.50 for 10.
Make Your Money Work for You
There may be some time-saving catering options out there, but grocery prices seem to finally be cooling down. Grocery inflation is decelerating for the sixth consecutive month. Prices in August were up 13.5% year-over-year, the largest increase since March 1979.
More From GOBankingRates