10 Cheap Aldi Brand Products That Are Better Than Name Brands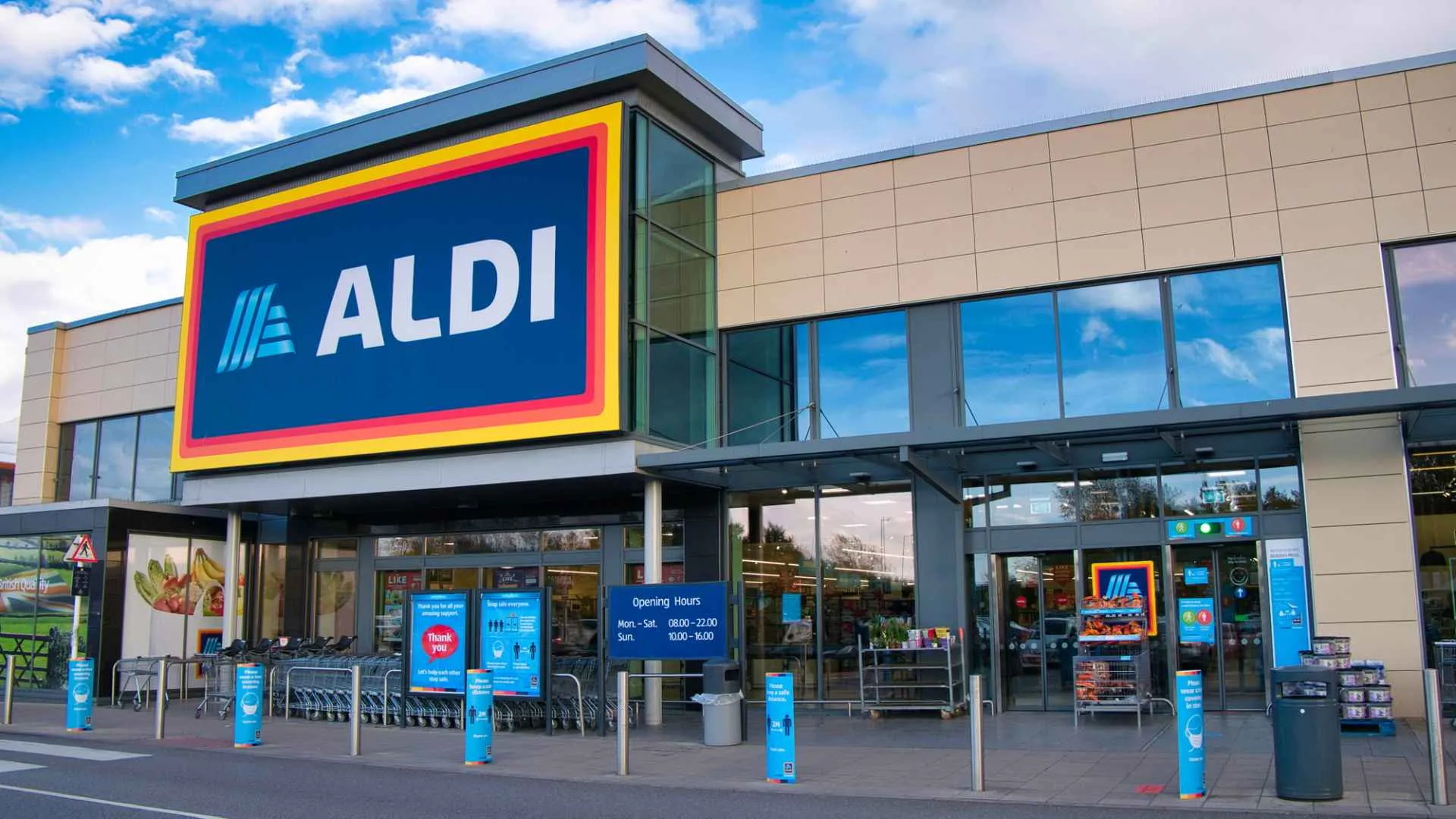 Canned Broth
Aldi offers a cheap (and tasty) option for broth, with the Chef's Cupboard brand broth and the Fit & Active (low-sodium) version. Cans can be purchased for less than $1, which is much less than comparable brands. And full-size broth cartons are under $2.
There are several bone broths, as well as a veggie broth, and Aldi even offers organic brands as well (SimplyNature). All-in-all, Aldi canned broth is a steal of a deal.
Yogurt
Yogurt and other dairy products are getting expensive, but Aldi is keeping the price low on its Friendly Farms Moo Tubes. This squeezable yogurt is similar to other popular yogurt tube brands, but for less than $2 for an eight-pack. 
There are several flavors available, including raspberry, strawberry, cotton candy, melonberry and green apple. Friendly Farms also offers several other yogurt products, including a greek yogurt, and even kefir. If you're a fan of yogurt, Aldi has some of the best deals around. 
Make Your Money Work for You
String Cheese
Aldi has a surprisingly good cheese selection, with many different types of soft cheeses, as well as the ever-popular string cheese snack sticks. Aldi carries both standard and organic string cheese, with standard packs going for around $3, and organic for around $4 per pack.
You can get two types of string cheese from Happy Farms, including mozzarella, and a colby and monterey jack option. Simply Nature is the organic string cheese option and only comes in mozzarella. 
Organic Fruit Snacks
While there are several types of fruit snacks available at Aldi, it also offers organic fruit snacks from its Simply Nature brand. The fruit snacks are made with real fruit juice, fat-free and USDA Organic certified.
And while you can also get the name-brand fruit snacks at Aldi, its Lunch Buddies brand will give you similar quality for almost $2 less per box. Overall, Aldi fruit snacks offer both a standard and healthier alternative to the big brands.
Cereals
Aldi offers a decent selection of cereals, with its own take on popular cereal styles, such as Cheerios, Fruit Loops and Raisin Bran. The Millville brand offers familiar cereals at a fraction of the cost of the name brands, with over a dozen to choose from.
And for health-conscious shoppers, the Fit & Active brand offers several selections as well, including bran-flake-based cereals with nuts and berries added. Overall, the cereals offer a great alternative for almost half the price of the name brands.
Barissimo Coffee
Aldi house brand coffee (under the Barissimo label) offers a large selection of different coffee styles, including Keurig coffee cup style, ground coffee and organic ground coffee options. There are also a few ready-to-drink iced coffee options for a grab-and-go treat.
You can save money by stocking up on the larger cans of coffee at Aldi, and there is also an instant coffee brand as well (Beaumont). Twelve-ounce bags of coffee are under $5, which is nearly half the price of more popular brands. Overall, Aldi offers an inexpensive coffee selection to save a few dollars while making coffee at home.
Make Your Money Work for You
LiveGfree (Gluten-Free Foods)
If you have a gluten allergy or sensitivity, The Aldi house brand liveGfree offers over a dozen gluten-free food options. You can get a selection of frozen foods, snacks, breads and other pantry items to enjoy good food while sticking to your gluten-free lifestyle.
LiveGfree also offers brownie and pancake mix, so you can enjoy some sweets too. The selection is somewhat limited to other grocery stores, but the prices are lower than other popular gluten-free brands, so the trade-off can be worth it.
Winking Owl Wine
The Aldi house wine brand is called Winking Owl, and it offers a decent selection of red and white wines, as well as a rosé option (white Zinfandel). While the wine isn't going to win any competitions, for under $4 per bottle, you can enjoy a decent glass without breaking the bank.
Aldi also carries quite a few other wine options from less-known wineries, such as the Evanta Malbec and the Sunshine Bay Sauvignon Blanc. If you are in the mood for wine and don't want to spend more than $10, Aldi has you covered.
Spices
You can stock up on spices on the cheap at Aldi, with its house brand Stone Mill. With most priced at just over $1 per bottle, you can fill your pantry with the staples, such as ground cinnamon, garlic powder, salt, pepper, onion powder and paprika.
There's also a decent selection of organic spices under the Simply Nature brand as well. But just be aware that the selection is limited and you may need to go elsewhere to complete your spice collection. But for the price, grab the basics at Aldi to save a few bucks.
Condiments
Aldi carries basic condiments such as mustard, ketchup, BBQ sauce and mayo. The Burman's brand offers a low-priced alternative to other household names (nearly 30% less), and there are organic options as well through the Simply Nature Brand.
There's also a decent selection of other items, such as pickles, spreads, peanut butter and jelly, and dressings too. You can save money and stock up for the neighborhood BBQ at Aldi!
More From GOBankingRates