7 Cheap and Easy School Lunches Your Kid Will Love
Best of all, kids will have fun eating them.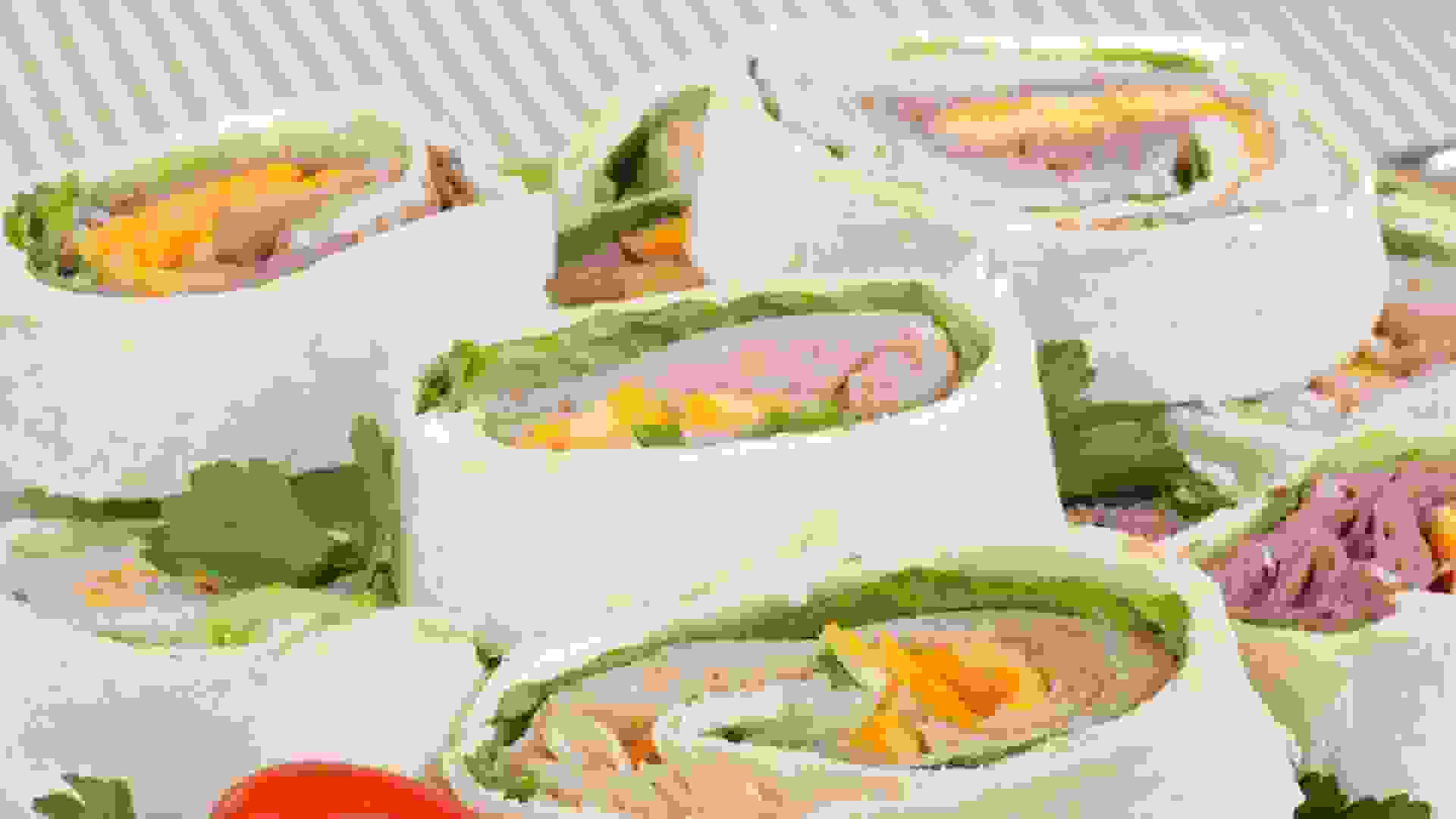 Inflation continues its sky-high rise, causing the cost of food to climb even further.
The latest Consumer Price Index for August, released Sept. 13 by the U.S. Bureau of Labor Statistics, showed that the "food at home" category rose again in August — up 0.7%. That bumped the index up 13.5% over the last 12 months — the biggest 12-month increase since the period ending March 1979, according to the BLS.
Learn: Surprising Things You Can Buy With Food Stamps
Read: This Credit Score Mistake Could Be Costing Millions of Americans
As the cost of groceries goes up, the basic task of making one's children school lunches becomes a difficult expense. The problem is compounded now that the Covid-era universal free lunch program is set to expire on Sept. 30 — a move that is expected to impact some 10 million children.  
It's on the U.S government to reduce inflation (and hopefully give kids free lunches at school), but there are some things that parents can do to take the heat off the costs of school lunches without sacrificing fun or nutrition.
Here's a look at seven cheap school lunches with fun and easy recipes. 
Make Your Money Work for You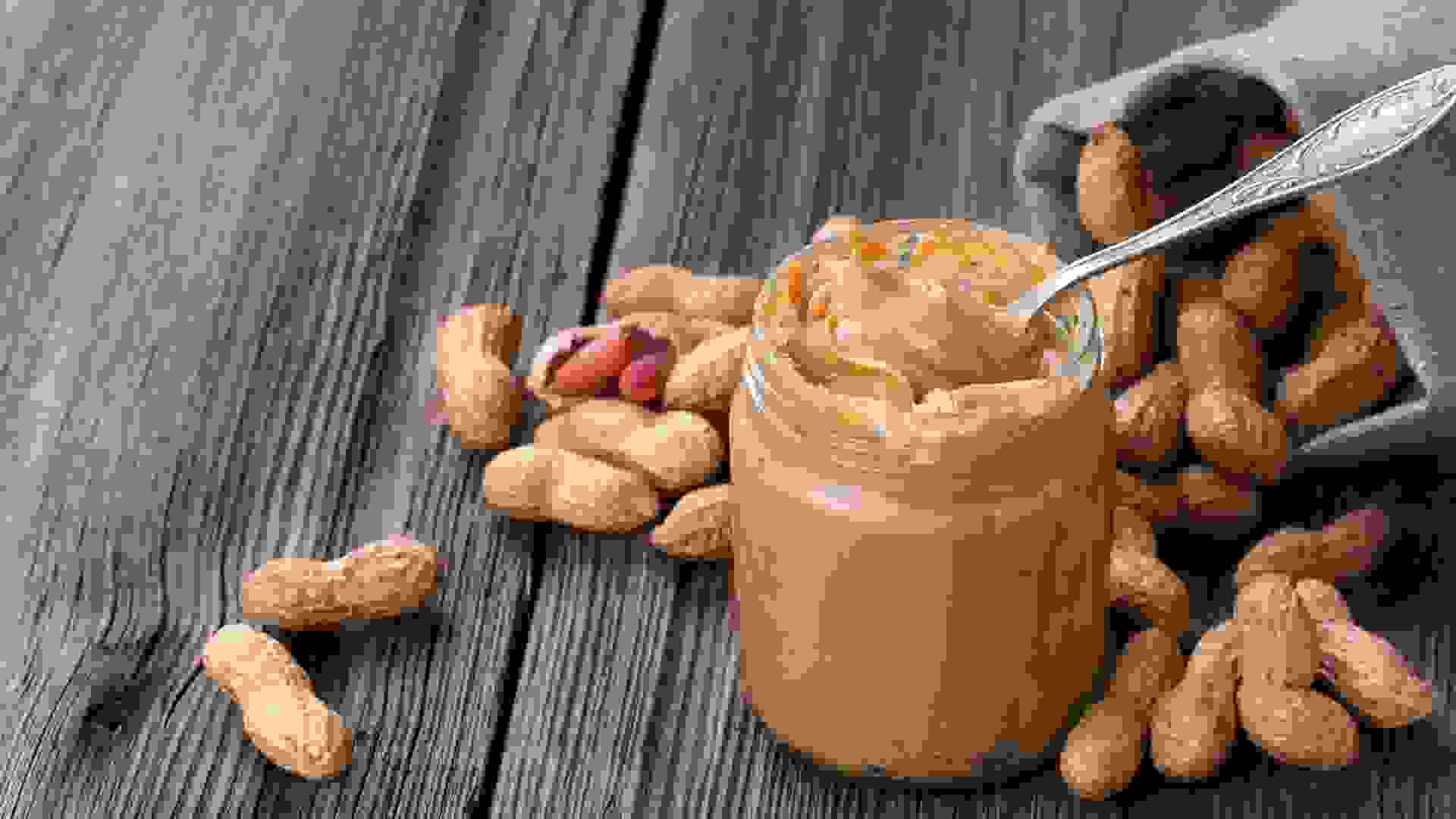 Peanut Butter and Grape Sandwich 
Cost Estimate: $1.96 
Ingredients needed: 
2 slices whole grain bread 
2 tablespoons smooth peanut butter, such as Justin's Honey Peanut Butter 
8 red grapes, sliced lengthwise (16 halves) 
Prep instructions:
Use a butter knife to spread 1 tablespoon of the peanut butter over each slice of bread.
Arrange 8 of the halved grapes onto each slice of bread.
Put the two slices of bread together, press down gently and slice on the diagonal with a bread knife.
Submitted by: Frances Largeman-Roth, RDN, nutrition expert, mom of three and the author of "Everyday Snack Tray." 
Why it's great: "This balanced lunch with plenty of protein, fiber and flavor will keep [kids] full and ready to learn for hours," Largeman-Roth said.
Take Our Poll: Are You Struggling To Keep Up With Your Utility Bills?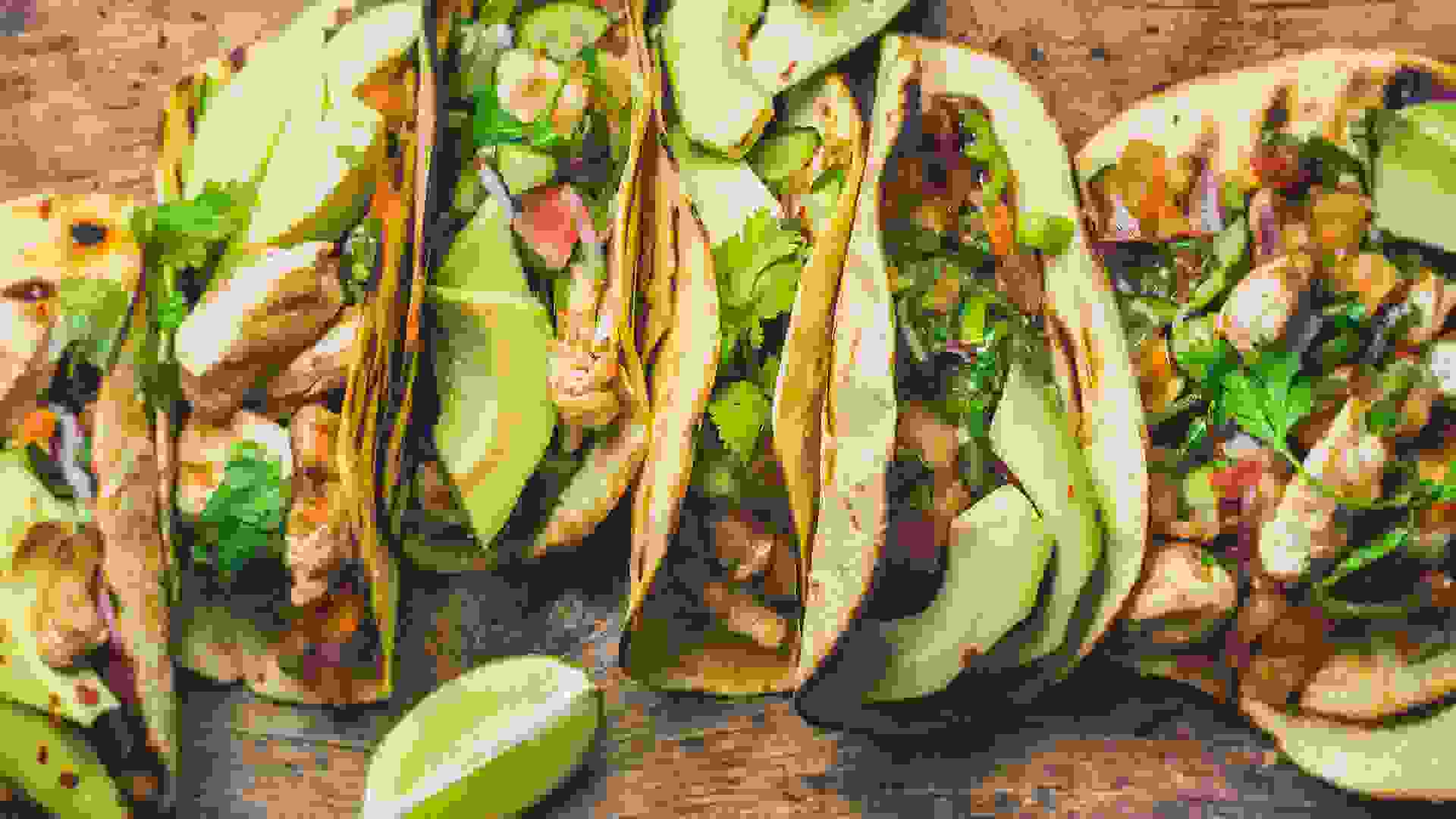 Mini Chicken Tacos With Avocado Salsa 
Estimated cost: $4.50  
Ingredients needed:
Tortilla
Red cabbage or lettuce
Cilantro, chopped
Sour cream
Melting cheese 
300g chicken filet
2 cloves garlic, minced
250 gr avocado
1/2 capsicum
Minced 2 tablespoon tomato
Diced small 2 tablespoon onion
Diced small 1 tablespoon cilantro
1-2 tablespoon lime juice
Prep instructions:
Marinate the chicken for about 15 minutes in a mixture of minced garlic, cumin, salt, sugar, black pepper and cooking oil.
 You can start making salsa while waiting for the chicken. Combine avocado, tomato, cilantro in a small bowl. Stir in 1 tablespoon lime juice and 1/4 teaspoon salt. 
Sauté the chicken in a hot pan until it turns a nice brown color. Then shred it into small pieces.
Warm tortillas over medium heat for about 15 seconds on each side or until lightly charred. Then put slices of cheese on top and wait for it to melt.
Top tortillas evenly with chicken pieces, cabbage and avocado mixture. Top each taco with about 1 teaspoon of sour cream.
Submitted by: Millie Pham, full-time blogger.
Why it's great: "Kids love chicken, so they'll enjoy this creative take on a classic taco," Pham said. "With capsicum and avocado, the creamy salsa adds color and flavor without making kids feel like they're eating something healthy."
Make Your Money Work for You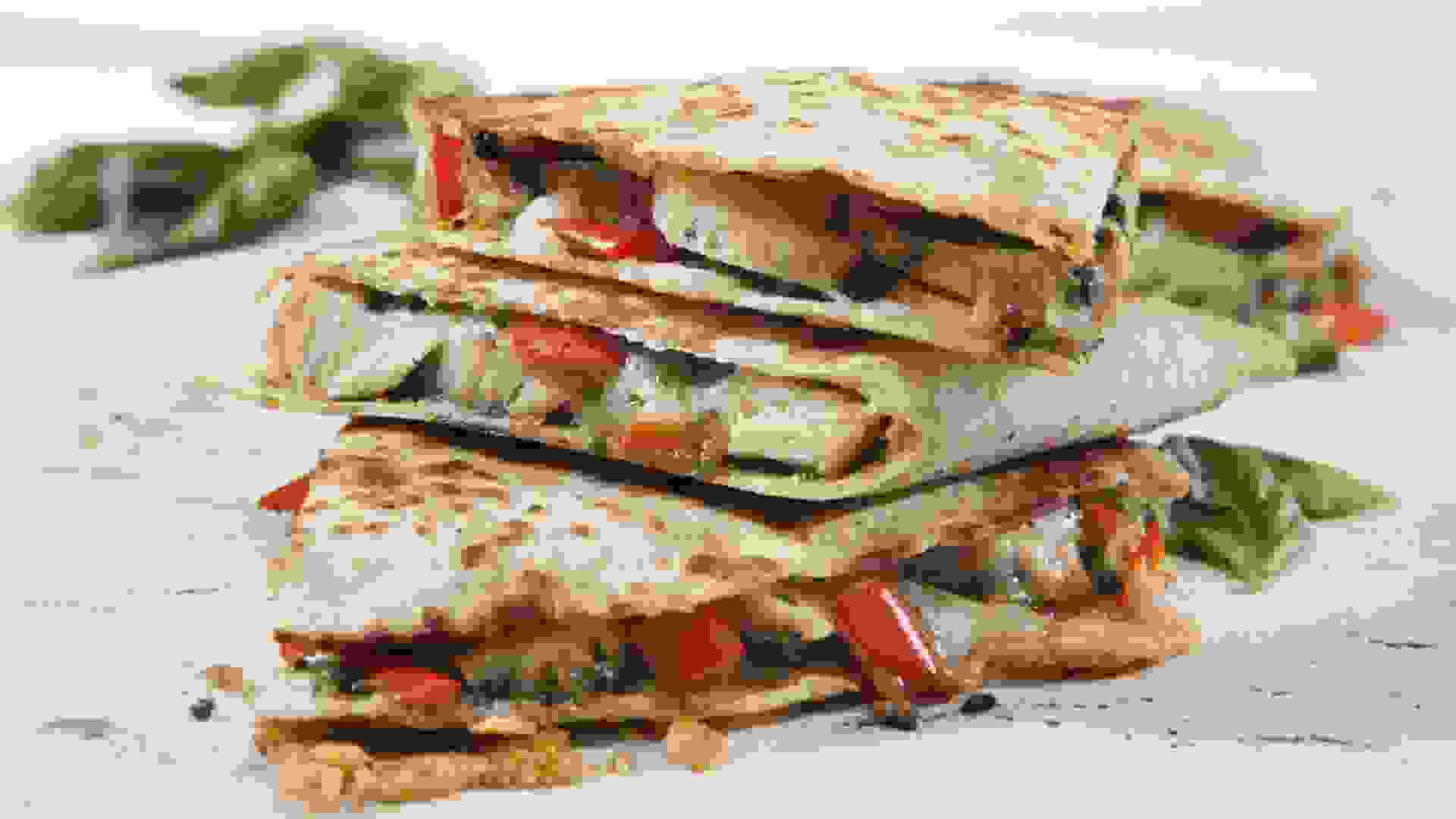 Hidden Treasure Quesadilla
Estimated cost: $2.20
Ingredients needed: 
2 tablespoons olive oil
1 small sweet potato, shredded with cheese grater
2 cups butternut squash shredded
1 (15-ounce) can pinto or black beans, rinsed and drained
1 pound grilled and shredded chicken 
4-6 large flour tortillas 
3-4 cups shredded Mexican-blend cheese 
1 cup chopped fresh cilantro
Served best with guacamole (optional)
Prep instructions: 
Wash and peel the sweet potato. Grate it with cheese grater.
Put butternut squash in microwave and heat on full power for 2 minutes. This softens it enough to cut through it more easily. Cut into large chunks, then grate the chunks so you have enough for 2 cups.
Put 1 tablespoon of olive oil in a pan and heat to medium. Place sweet potato and squash in pan and sauté to make a hash. Brown the hash until crispy on the edges.
Once potato and squash have turned into a hash, remove from the heat and transfer mixture to a medium, heat-proof bowl.
Mix in beans.
Return the sauté pan to the stove, set heat to medium while adding the other tablespoon of oil.
Place a tortilla in the center of the pan and immediately sprinkle your desired amount of cheese evenly over the surface of the tortilla.
Add a few large spoonfuls (about 1 cup) of the veggie mixture on one half of the tortilla, followed by ¼ pound of shredded chicken, then sprinkle on some cilantro.
Fold the other side of the tortilla over to create a half moon. Continue cooking for another 30 seconds, or until the bottom of the tortilla is crisp and golden (lift it up and take a peek to see when it's ready to go).
Carefully flip the tortilla over and cook for an additional 30-60 seconds on the second side.
Transfer to a serving plate, slice into triangles, then repeat with the remaining ingredients.
Submitted by: Matt Steffen, executive chef for Temecula Creek Inn. 
Why it's great: "My kids absolutely love the Hidden Treasure Quesadillas because they feel like they're getting hash browns, a lot of cheese and chicken all wrapped into one thing," Steffen said. "My kids will eat these hot or cold." 
Make Your Money Work for You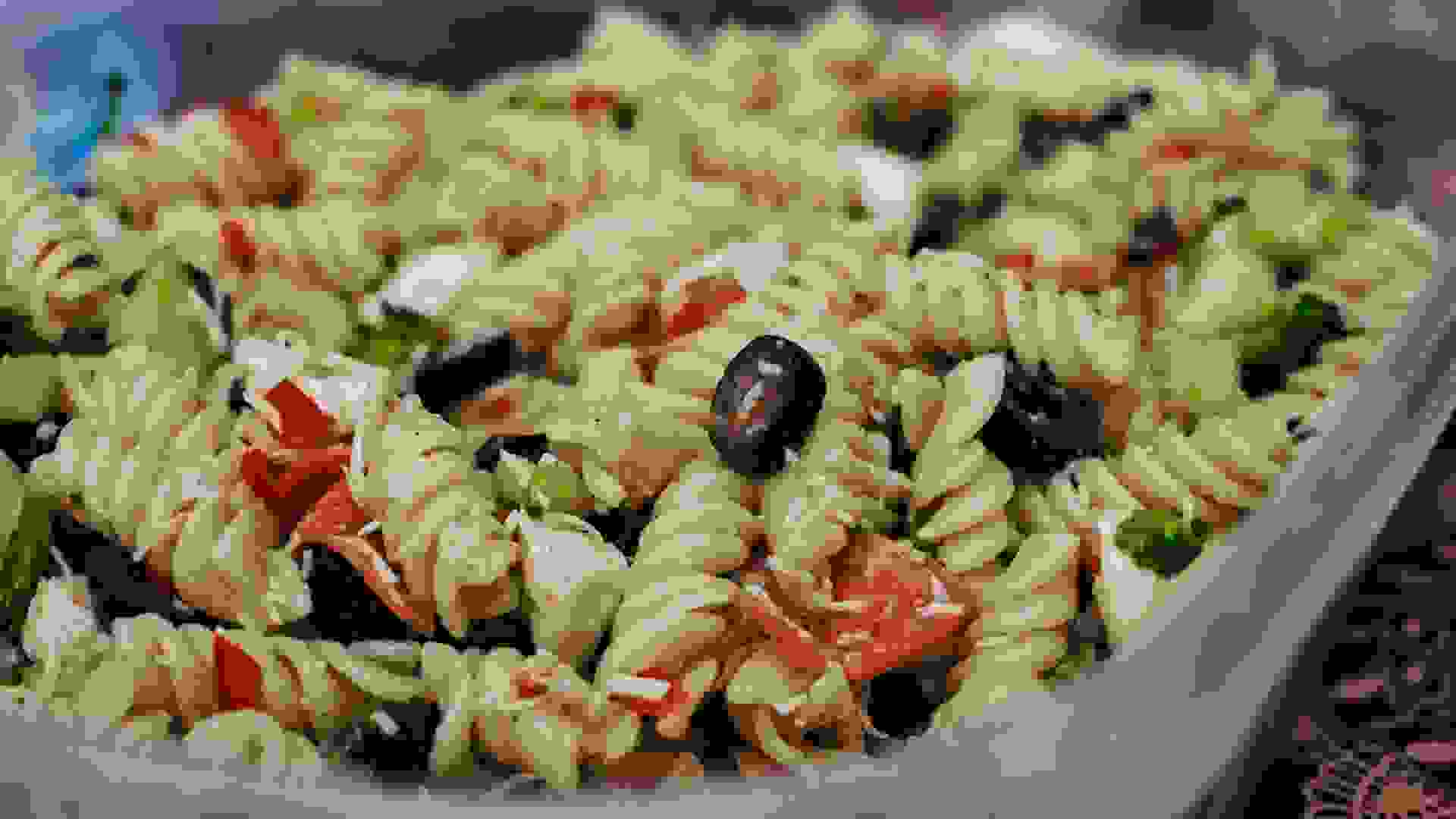 Freezer Pasta Salad 
Estimated cost: $14 for 12 servings 
Ingredients needed: 
1 (16 oz.) package of penne or rotini
12 oz. broccoli florets
1 lb. crinkle cut carrots
1 lb. cooked chicken breast, chopped
1 red bell pepper, finely chopped
1 (14.5 oz.) can great northern or cannellini beans, drained and rinsed
1 (14.5 oz.) can garbanzo beans, drained and rinsed
3 tablespoon Italian salad dressing or olive oil (plus more for serving)
Prep instructions: 
Cook the pasta according to package directions except, 4 minutes before it's cooked, add the broccoli and the carrots (depending on the size of the pot you're using, you may need to remove some water first to make room for the vegetables). Put the pot back on high and cook for the remaining time. Drain. Return the pasta and vegetable to the pot and cover with lots of cold water. Drain and repeat until pasta is cold.
In a very big bowl, combine the pasta and vegetable mixture with the chicken, bell pepper, 2 cans of beans and 3 tablespoons of the salad dressing. (You can use plain olive oil if you want.)
Divide the pasta salad among 3 1-gallon zip top bags. Seal the bags and then lay them flat in the freezer. Every hour or two,  shake them around so the bits do not freeze together but instead freeze individually or in very small clumps.
Once the pasta salad is completely frozen, take each bag out of the freezer and drop it lightly onto a hard surface to further ensure that everything is in small pieces.
To serve: In the morning, put some of the pasta salad into a lunch container. 
Optionally drizzle with more salad dressing. 
Seal the box and put it into the lunchbox. It will defrost by lunch time. You can also defrost the pasta salad in the refrigerator overnight or in the microwave in the morning before packing.
Submitted by: Christine Pittman, founder of COOKtheSTORY and The Cookful.
What makes it great: "Kids love it because it's colorful and because you can customize it to ingredients that they like," Pittman said. "My kids in particular also love when I turn it into soup. How? I put the frozen pasta salad into a bowl with some chicken broth and heat it up. It's now a noodle vegetable soup for their thermos. I put a few saltines in their lunchbox so they can crush them into the soup before they eat it."
Make Your Money Work for You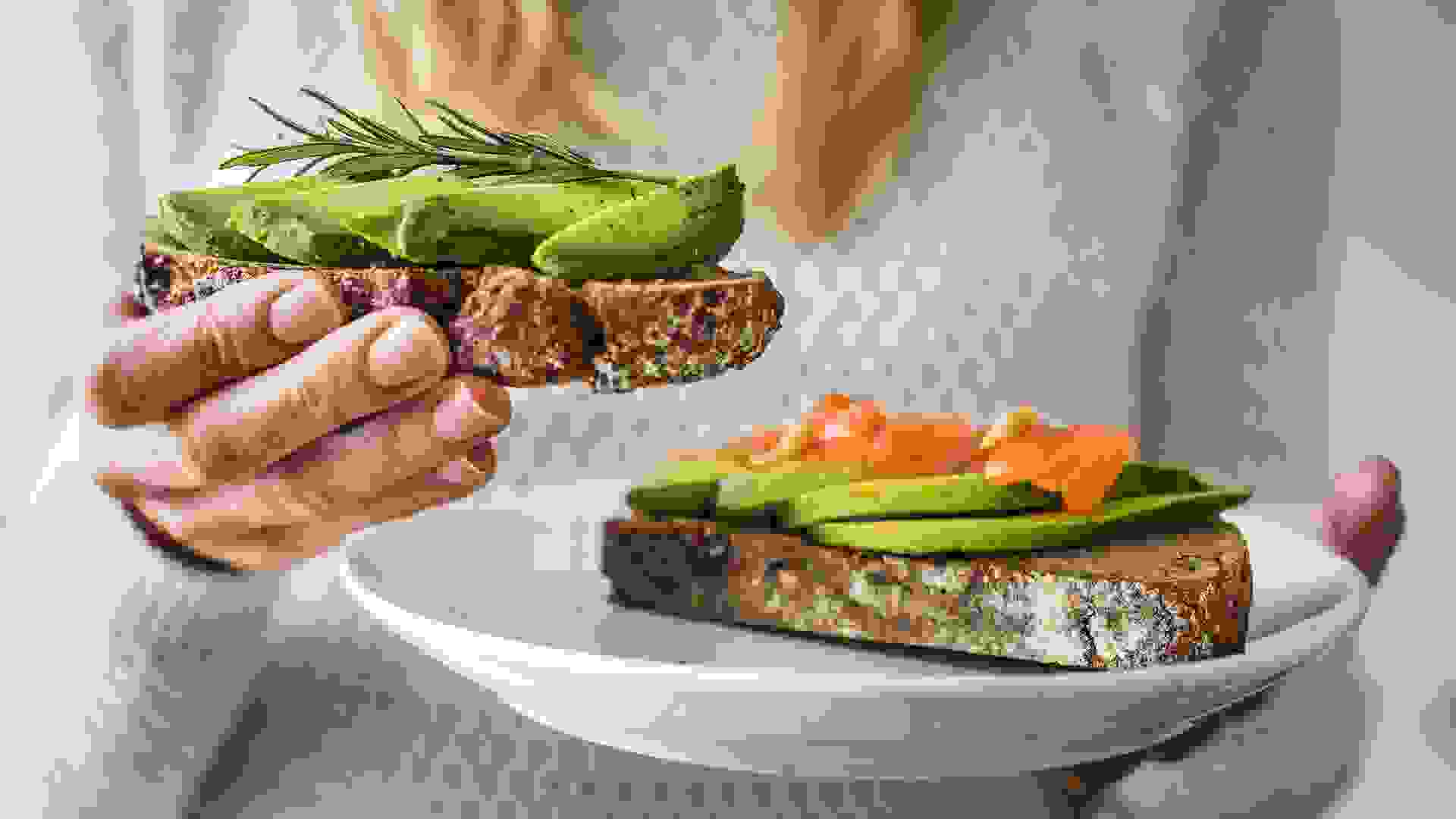 Avocado Toast 
Estimated cost: $3
Ingredients needed: 
6 slices bread, toasted 
1 Hass avocado, cut into 6 wedges 
2 medium ripe tomatoes, sliced 
1 1/2 cups thinly sliced cucumber
Sea salt and freshly ground black pepper
2 tablespoons lemon juice
Optional: 1-2 cups baby romaine lettuce or spinach, 1/2 or 2/3 cup fresh alfalfa sprouts
Prep instructions:
Spread avocado wedge onto bread. 
Top with remaining ingredients. 
Add salt and pepper and drizzle lemon juice on top. 
Serve immediately. 
Submitted by: Dr. Melissa Mondala, a triple specialist in family medicine, lifestyle medicine and primary care psychiatry who co-runs the clinic Dr. Lifestyle.
What makes it great: "Avocados have been the trendy, staple food item for a while now, and it's for a good reason," Mondala said. "They are high in omega-3, folate, fiber, riboflavin, niacin, vitamins C, K, E and many other nutrients. They are also one of the healthiest fat sources, which is essential to our bodies and helps us feel full for longer."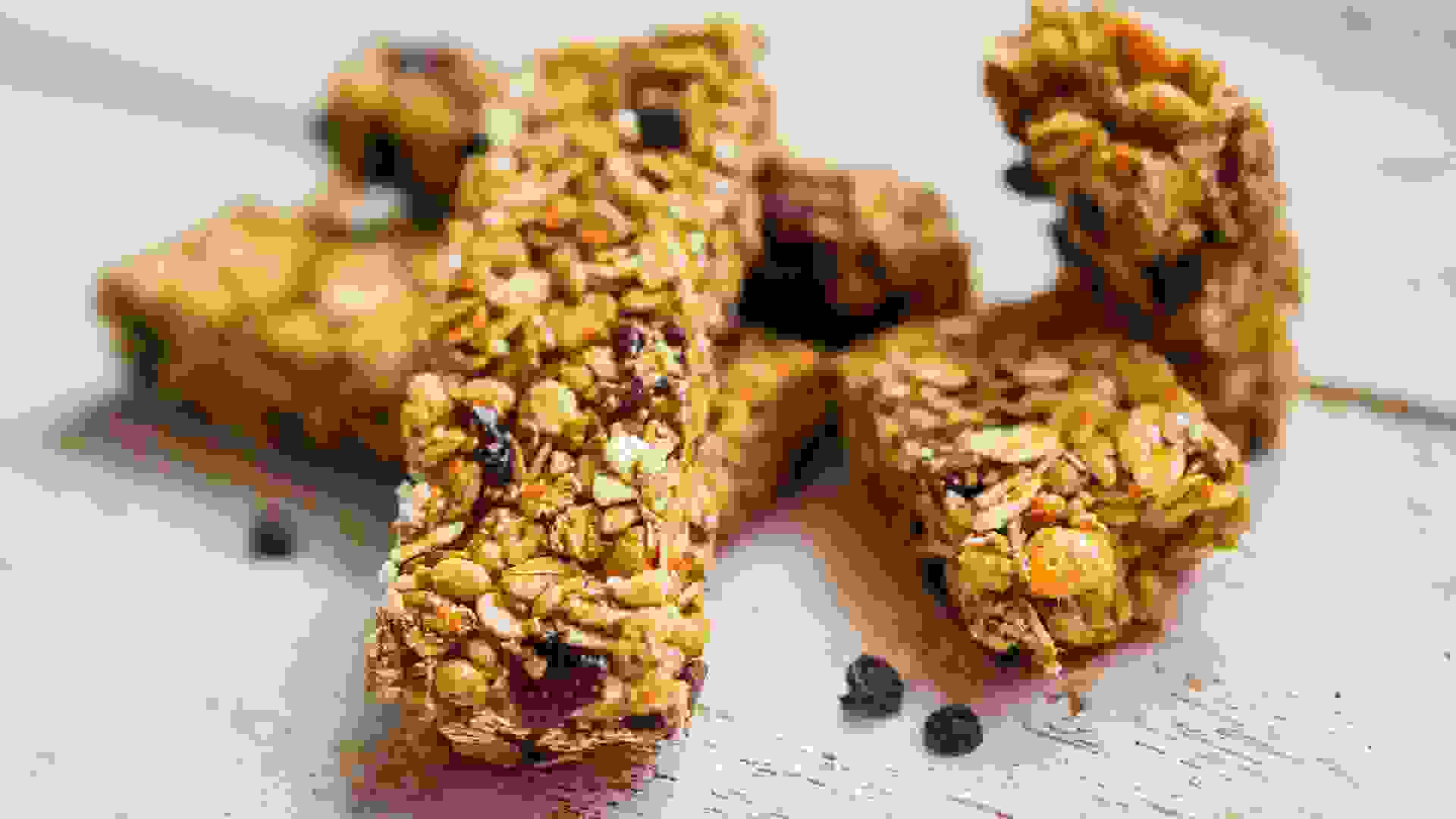 Easy Five-Ingredient Granola Bars
Cost: Under $30 for 12 servings — but much less if you have these pantry staples 
Ingredients needed: 
2 cups rolled oats
1/4 cup liquid sweetener of your choice — honey, maple syrup or molasses
1 teaspoon oil 
3/4 cup WowButter, seed butter, sunflower butter or even peanut butter
A handful of chocolate chips (measure with your heart). You can easily use dairy-free or dates if you prefer.
Prep instructions: 
Line pan with parchment paper (8×8 is recommended, but any pan shape will do). You may just end up with different-shaped bars.
Heat the liquid sweetener, WowButter and oil in a medium saucepan over medium heat for about two minutes until it begins to bubble, then lower heat and simmer for one minute.
Stir in oats until combined.
Stir in chocolate chips.
Transfer the mixture to the baking pan, add more chocolate chips on top if you would like.
Chill for an hour, then cut and serve.
Submitted by: Theresa Bertuzzi, chief program development officer/co-owner and founder of Tiny Hoppers. 
What makes it great: "Kids love this recipe because it tastes like chewy store-bought granola bars," Bertuzzi said. "However, depending on the butter ingredient you choose, it can also have the flavor of a peanut butter cup, which kids are definitely a fan of. It tastes like a treat but still provides an excellent fiber source from the oats."  
Make Your Money Work for You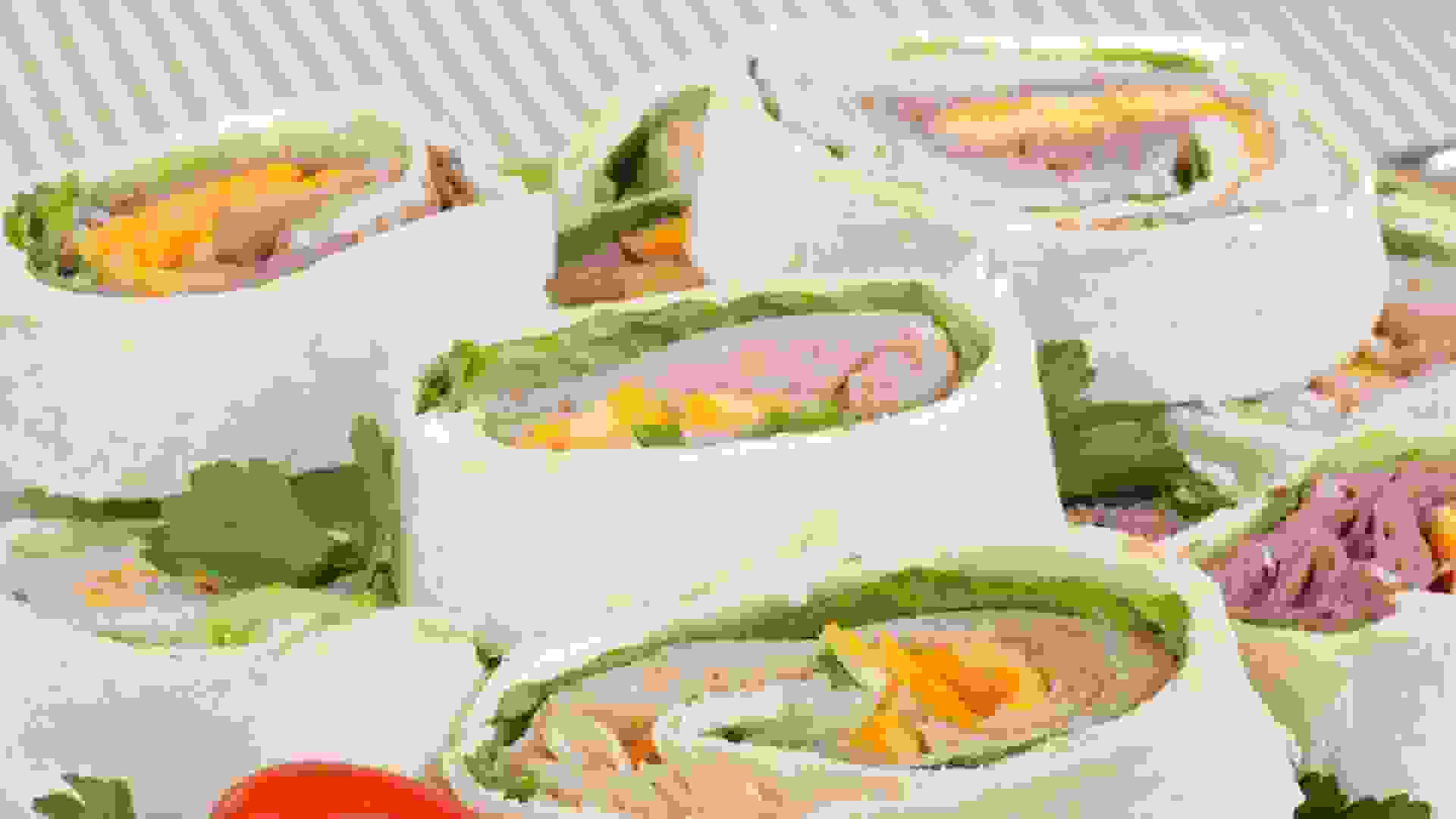 Turkey and Cheddar Roll-ups
Estimated cost: $4.50 
Ingredients needed: 
1 flour tortilla  
Cream cheese  
Turkey 
Cheese  
Prep instructions: 
Place the tortilla on a cutting board. Spread cream cheese on it. 
Layer the turkey and the cheese on the left side of the tortilla. 
Roll the tortilla tightly and seal the edges, using the cream cheese as your "glue."
Cut in half, then cut each half into four pieces. 
Submitted by: Vered DeLeeuw, founder, Healthy Recipes Blog.
What makes it great: "Kids love finger foods," DeLeeuw said. "Plus, these roll-ups are tasty but not overly seasoned or spiced. Perfect for even the pickiest eaters."
More From GOBankingRates
About the Author