5 Clever Ways To Use Your Phone To Save on Groceries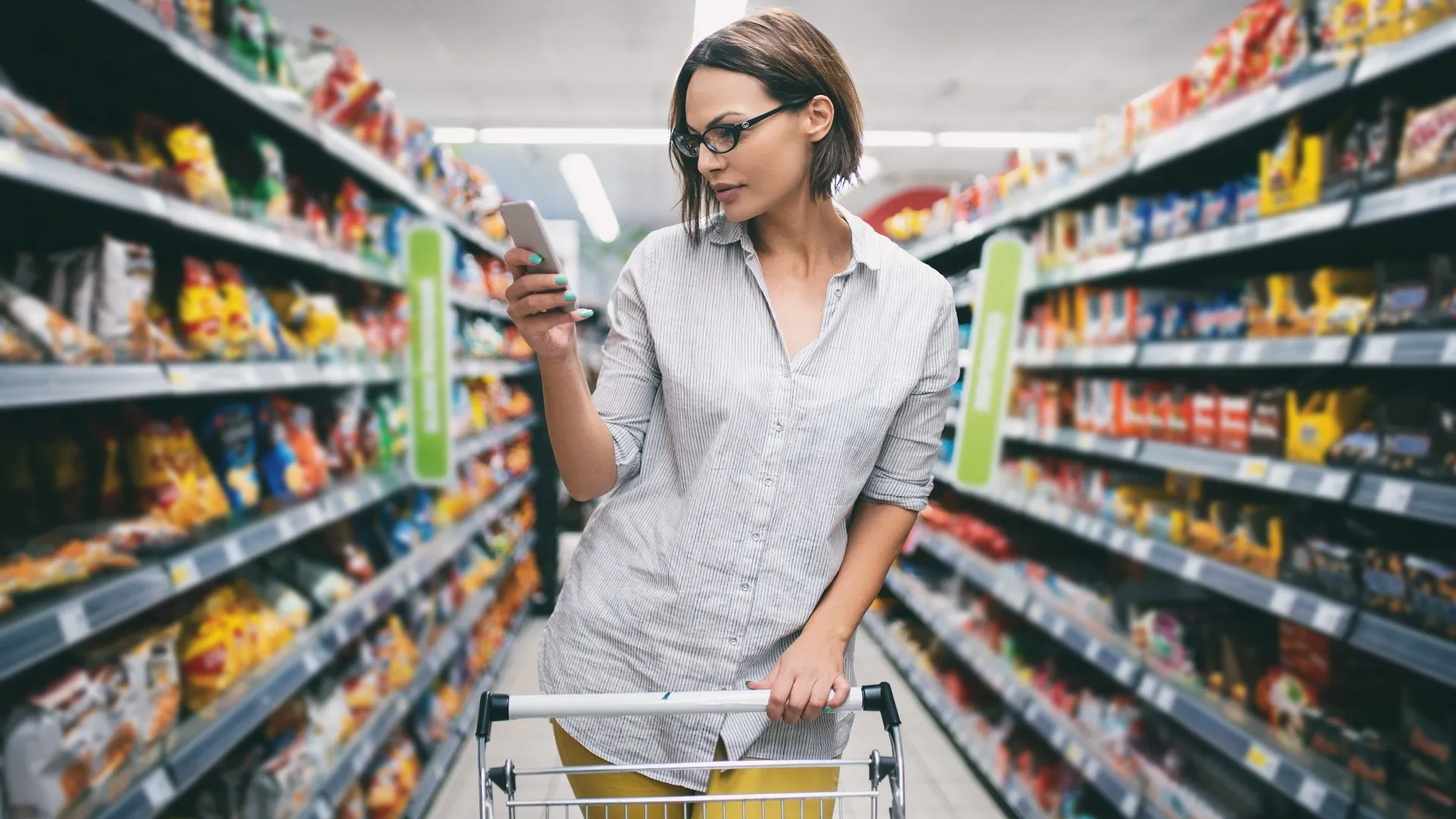 Use Loyalty Program Apps
Many grocery chains offer loyalty program apps that you should be taking advantage of.
"Loyalty programs provide highly personalized deals, coupons, discounts, price comparison detection and rewards that help increase savings," said Andy Friedland, CRO of Swiftly, a leader in grocery technology. "When tied to a mobile app, loyalty programs can give consumers a quick and convenient way to track purchases and rewards."
Use Cash-Back Apps
If you shop for groceries online, consider shopping via a cash-back app like TopCashback.
"The TopCashback mobile app guarantees the highest cash-back rates on all qualifying purchases at over 7,000 stores nationwide, such as Instacart, Kroger and HelloFresh," said Samantha Landau, consumer expert at TopCashback.com.
Make Your Money Work for You
Find Heavily Discounted Near-Expired Groceries
"There are a number of new apps that alert consumers to discounts on food that is at risk of going to waste," said Jeff Costantino, communications director at ReFED, a national nonprofit working to reduce food loss and waste. "For example, Too Good To Go connects users with bakeries, cafes and others offering discounts on baked goods left over at the end of the day. Flashfood works with grocery stores to connect customers to various food items that are nearing their expiration dates and are now being offered at a discount."
Easily Compare Weekly Discounts
Jillian Goltzman, founder of the blog Cup of Charisma, recommends using the Flipp app to easily see all your favorite grocery chains' available discounts and coupons in one place.
"Rather than searching circulars and coupon cutting, the app features flyers and online deals from more than 1,000 retailers that you can keep all in one place," she said. "The app also allows you to make a shopping list so you can keep track of everything you need at the grocery store."
Order Groceries via the Store App
Even if you plan to get your groceries in person to avoid delivery fees, you should still place your order through the store app for pick-up at the store.
"While it sounds counterintuitive, it is actually a great way to stay on budget and prevent the dreaded impulse buys that cause most shoppers to spend more than they need to," said Jenna Coleman, founder of the food blog Particular Pantry. "Another reason it helps save money is because you can see your running total as you add items to your cart. Plus, it is easy to just delete an item that you decide you don't need rather than trekking back and forth across the store to put it back."
More From GOBankingRates

BEFORE YOU GO
See Today's Best
Banking Offers