The Cost of Obesity in America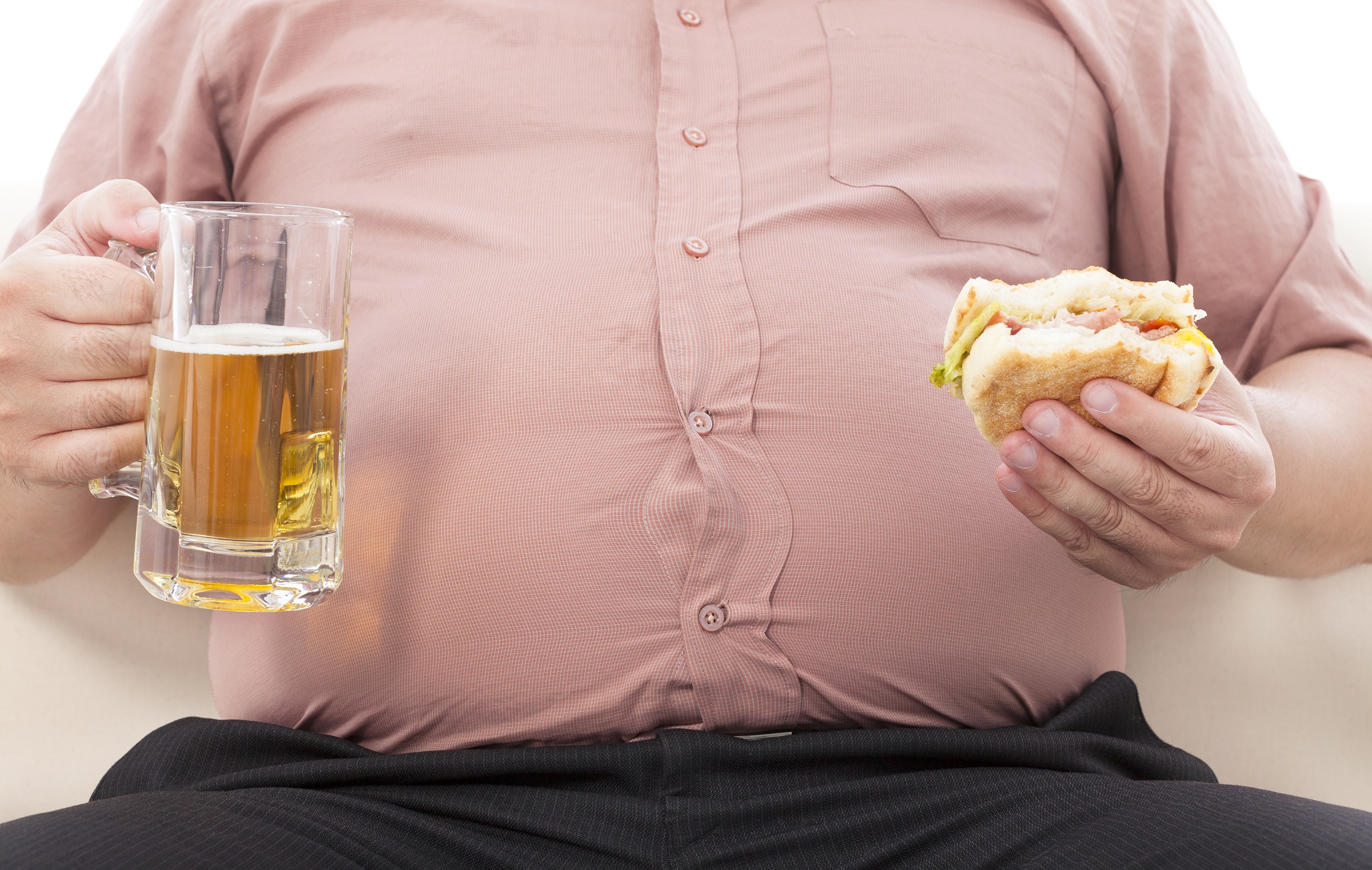 America's expanding waistline comes with a hefty price tag. According to Rich Hamburg, deputy director of Trust for America's Health, a health advocacy organization, obesity is one of the biggest drivers of preventable chronic diseases and health care costs in the U.S.
Obesity puts some 78 million Americans at an increased risk for serious medical conditions, including heart disease, diabetes, cancer, stroke, hypertension, arthritis, high blood pressure and more. Today, more than 30 percent of adults and 17 percent of children are obese, and that rate has been climbing steadily since 1980, according to TAH research. A person is considered obese when his or her body mass index (BMI) is 30 or higher, according to Mayo Clinic.
Leading medical associations have now recognized obesity as a chronic disease, adding awareness to the problem and its steep costs. Here's how the numbers stack up.
Learn: The Most Genius Way to Save Money on Groceries Next Year
Cost of Obesity for Patients
According to a recent State of Obesity report by TAH, obese adults spend 42 percent more on direct health care costs than healthy weight individuals. On average, medical bills cost an extra $1,400 per person each year.
Health care costs are even more burdensome for people considered severely or morbidly obese, which is characterized by a BMI greater than 40. Research shows that medical bills average 81 percent higher for morbidly obese individuals than for those carrying a healthy weight.
Higher Prescription Drug Costs
Obese individuals tend to require more prescriptions than people of normal weight. Those with a BMI between 30 and 35 are more than twice as likely to be prescribed drugs to manage medical conditions. At the same time, the majority of health plans are not covering the cost of weight loss drugs, according to IMS Health, an information services company.
Economic Consequences of Obesity
Obesity has serious implications for the U.S. economy and health care system. The estimated annual medical costs of adult obesity-related illness ranges from $147 billion to nearly $210 billion per year, said Hamburg. For childhood obesity, that figure is $14 billion in direct medical costs, according to separate research findings. Overall, nearly 21 percent of the country's medical costs can be attributed to obesity.
If progress isn't made in curbing this epidemic, today's youngsters might be the first generation to live shorter and less healthy lives than their parents, according to the report. Moreover, some researchers estimate that by 2030, obesity-related medical costs could rise between $48 billion and $66 billion each year if current trends continue.
Medicare and Medicaid Spending
The Centers for Medicare & Medicaid Services pay for more than half of the nation's obesity-related health care costs. According to the TAH report, Medicaid enrollees have the highest prevalence of obesity, accounting for 11 percent of adult Medicaid expenditures.
"Medicaid and Medicare have been more involved in payment for the treatment of obesity-related illnesses, rather than on services and programs to help prevent obesity and promote healthy nutrition and activity, particularly for adult care," the report said.
The Cost of Related Problems
In addition to the rising health care costs attributed to obesity, the nation will incur higher costs for disability and unemployment benefits, Hamburg said. Research has shown that obesity is linked with higher levels of job absenteeism, topping $4.3 billion annually.
Obesity also affects armed forces recruitment, with one in three young adults considered unfit for service. According to the Military Times newspaper, obesity is among the leading causes of military ineligibility among people ages 17 to 24. Keeping pace with the national epidemic, since 2002 the military has seen a steady rise of obesity among its active duty forces.
The Weight of Obesity
America's growing waistlines were documented in the report, which found that the average person was 24 pounds heavier today than in 1960. As a nation, 22 states have adult obesity rates that exceed 30 percent. Every state has a rate above 20 percent, which was unseen before 1991. In 1980, no state had a rate above 15 percent.
The highest adult obesity rate in the nation was in Arkansas at 35.9 percent. Arkansas, West Virginia and Mississippi also had rates that exceeded 35 percent. Colorado had the lowest rate at 21.3 percent, the report found.
"If obesity trends were lowered by reducing the average adult BMI by only 5 percent, millions of Americans could be spared from serious health problems and preventable diseases, and the country could save $29.8 billion in five years, $158 billion in 10 years and $611.7 billion in 20 years," said Hamburg.
To slow and ultimately reverse obesity trends, experts recommend people exercise regularly and consume a healthy diet.