What It Costs to Dine at These 15 Celebrity-Owned Restaurants

9 min Read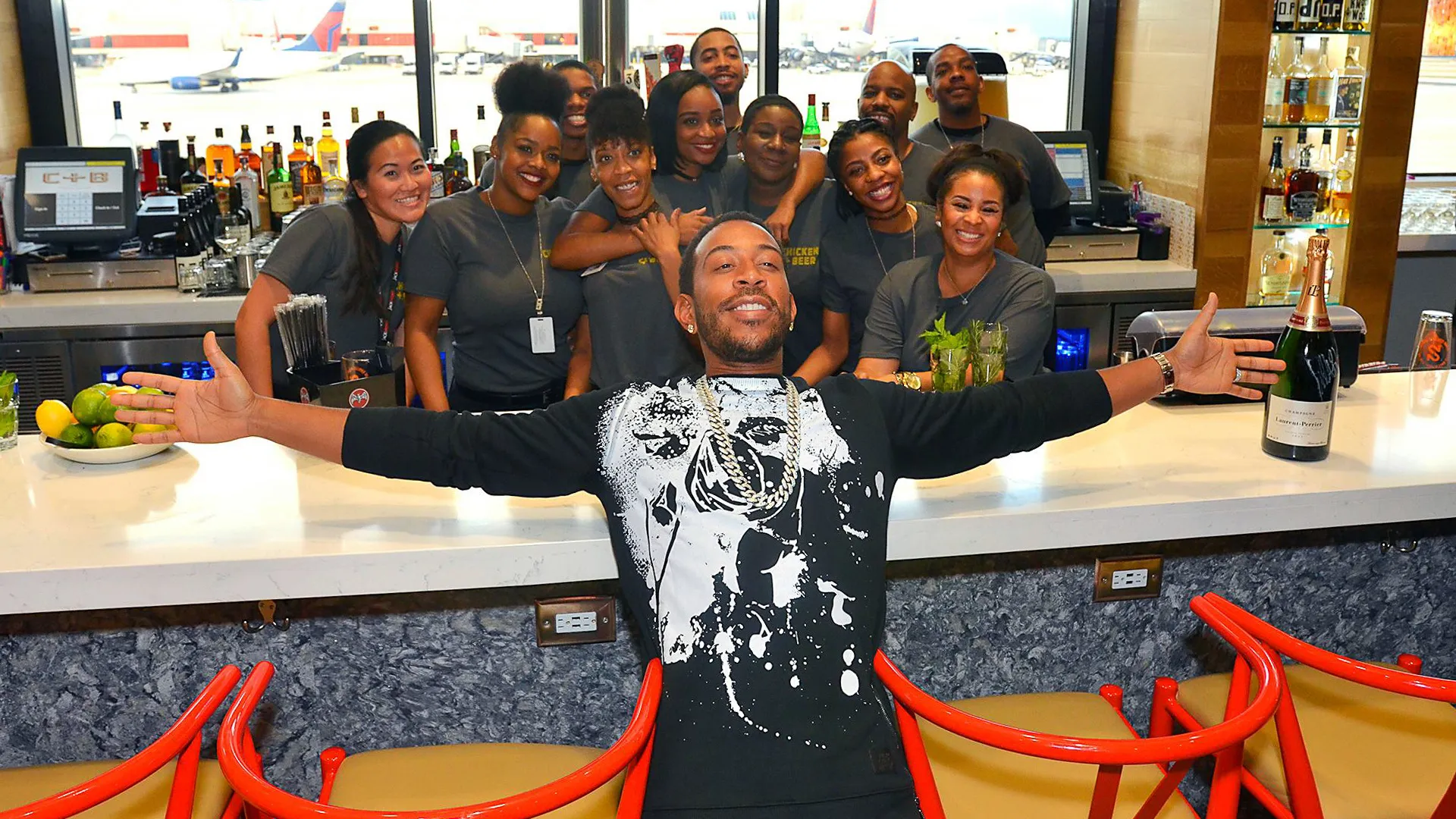 Multitalented and flush with cash, it's not uncommon for culinary-minded stars to add restaurateur to their resume. Of course, running popular restaurants takes a tremendous amount of work and industry knowledge, so most enlist plenty of expert help.
In fact, some celebrity restaurant owners serve as relatively silent partners, while others are much more hands-on. Take a look at 15 restaurants from around the U.S. that are owned by some of the biggest names in music, film and television.
Make Your Money Work for You
1. Jessica Biel — Au Fudge
Opened in 2016, Jessica Biel's kid-friendly West Hollywood, Calif., restaurant Au Fudge is anything but the average family eatery. Along with partners Joey Gonzalez, Estee Stanley, Jonathan Rollo and Kimberly Muller, the health-conscious actress created a chic space where kids are able to have fun and everyone can enjoy an organic, all-natural and dye-free meal.
Biel was initially invited to provide healthy baked goods for the restaurant — a hobby of hers — but a lack of professional experience caused her to decline. Instead, she decided to focus her efforts on the menu and its nutritional aspects.
The eatery includes a creative space, staffed with Au Fudge au pairs, where parents dining at the restaurant can leave their children for two hours for a fee of $15. A variety of activities for the little ones are also offered each week — including kids' yoga and Au Fudge high tea.
Au Fudge might be a success, but plenty of other celebrities have tried to open a restaurant and failed.
2. Justin Timberlake — Southern Hospitality
Crispy-Fried Shrimp for $25
It's possible that Justin Timberlake inspired his wife Jessica Biel to join the ranks of celebrity restaurant owners, because he's been in the culinary business since 2007 with Southern Hospitality BBQ. Currently located in midtown Manhattan, the former *NSYNC member joined forces with friends Eytan Sugarman and Trace Ayala to give New York City a taste of authentic Memphis-style barbecue.
Timberlake's level of involvement with the restaurant is unclear. The restaurant website lists him as a co-creator, but his rep has repeatedly insisted he only assisted with the concept and music, and is not an investor or owner.
More on Justin: See His Net Worth
Make Your Money Work for You
3. Ryan Gosling — Tagine
Lamb Tagine Couscous for $32
After tasting chef Ben Benameur's Moroccan food at an event, Ryan Gosling was enamored. Then a rising star, the actor joined forces with the chef and his coworker Chris Angulo to open Tagine in 2004.
Yelpers frequently flock to the Beverly Hills, Calif., eatery hoping to catch a glimpse of the handsome actor, but few succeed. While he even helped wash dishes during the popular restaurant's early days, his status as a busy A-lister keeps him away most of the time.
4. Florida Georgia Line — FGL House
More than just country music stars, Florida Georgia Line duo Tyler Hubbard and Brian Kelley became restaurateurs when they opened the doors to their restaurant FGL House in 2017. Located in Nashville, the restaurant serves up Southern-style food with a California feel. In fact, fans get the chance to dine on the exact same salads Hubbard and Kelley's chef makes them on the road.
The celebrity restaurant owners partnered with an Ohio-based restaurant group already operating several other Nashville-area eateries. Both stars were involved in the design aspect of the restaurant and were on-hand to lead the ribbon cutting ceremony for its grand opening.
5. Mark, Donnie and Paul Wahlberg — Wahlburgers
The Our Burger for $8.95 (at NYC's Upper East Side Location)
Not only does the burger chain have famous owners, it also has its own A&E reality show of the same name. Founded by chef Paul Wahlberg and his famous brothers Mark and Donnie, the original Wahlburgers opened in 2011 in the Boston suburb of Hingham, Mass. The Wahlberg siblings are making millions together.
The Emmy-nominated reality show chronicles what goes on behind-the-scenes at Wahlburgers, with Mark and Donnie constantly encouraging ultra-cautious Chef Paul to expand both the menu and the number of restaurants. In 2016, Wahlburgers announced deals with five new franchise groups to open more than 30 restaurants in seven states.
Make Your Money Work for You
6. Teresa Giudice, Joe and Melissa Gorga — Gorga's Homemade Pasta & Pizza
Gia's Chicken Milanese for $17
Eating like the "Real Housewives of New Jersey" is now easier than ever. In 2017, Joe Gorga, his wife Melissa Gorga and his sister Teresa Guidice opened Gorga's Homemade Pasta & Pizza in East Hanover, N.J.
A tribute to Joe and Teresa's late mother, the Italian eatery is a reincarnation of Salugo Bistro, which previously occupied the space. According to NJ.com, the décor didn't change much from the prior version of the restaurant and neither did the menu.
However, some Gorga family recipes are now on the menu, while other dishes simply changed names to reflect those of loved ones. The family's level of involvement in the day-to-day restaurant operation is unclear, but NJ.com reported the chef and much of the staff stayed on from the restaurant's days as Salugo Bistro.
7. Lisa Vanderpump — SUR Restaurant and Lounge
Grilled Skirt Steak for $30
Best known as the employer of much of the "Vanderpump Rules" cast, viewers have been tuning into the hit Bravo reality series since 2013 to see "Real Housewives of Beverly Hills" star Lisa Vanderpump hard at work. Along with husband Ken Todd and business partners Guillermo and Nathalie Zapata, the seasoned restaurateur has co-owned SUR Restaurant and Lounge since 2005.
In addition to the West Hollywood, Calif., hotspot, Vanderpump also co-owns Pump Restaurant — located around the corner from SUR — and Villa Blanca in Beverly Hills, Calif. One of the more hands-on celebrity restaurant owners, she handles the interior design for all her restaurants.
Related: Must-See Sights for Celebrity Spotting in Los Angeles and How Much It'll Cost
Make Your Money Work for You
8. Ludacris — Chicken + Beer
Luda's Chicken + Pecan Waffles for $15.99
After years of waiting, rapper Ludacris opened his Chicken + Beer restaurant in Concourse D of Hartsfield-Jackson Atlanta International Airport in 2015. Named after his 2003 double-platinum album "Chicken-n-Beer," the restaurant is a partnership between Ludacris and Jackmont Hospitality.
Otherwise known as Chris Bridges, the Atlanta-based actor and rapper's involvement in restaurant operations is unclear. Clearly proud of his venture, he regularly promotes it on social media and a cardboard cutout of him graces the entrance of the eatery.
9. Jordan Knight — Novara
Donnie Wahlberg isn't the only New Kid on the Block with a keen interest in food. Bandmate Jordan Knight has been an investor in Milton, Mass., Italian restaurant Novara since a few months before it opened in 2016.
In an interview with Boston magazine, Knight said he was enjoying learning about restaurant management. It's unlikely you'll catch Knight working at Novara, but you might find him chowing down on chef Tony DeRienzo's pizza, tortellini or calamari.
10. Gloria Estefan — Estefan Kitchen
In 2017, Gloria and Emilio Estefan opened Estefan Kitchen, their latest restaurant. Located in the Miami Design District, the eatery serves up high-end Cuban cuisine. The couple's involvement in the restaurant is unclear, but as 27-year industry veterans, they know what they're doing.
The Estefans own a collection of Florida restaurants, including Larios on the Beach in Miami, Bongo's Cuban Café in Lake Buena Vista and Estefan Kitchen Express at the Miami International Airport. The Estefans might be hospitality industry experts, but there's another route to riches as a celebrity — make big bucks starring in infomercials.
Make Your Money Work for You
11. Sandra Bullock — Walton's Fancy and Staple
Pastrami Sandwich for $9.50
She might own Walton's Fancy and Staple, an Austin, Texas, deli, bakery, gift store and flower shop, but Sandra Bullock isn't using her star power to lure patrons in. There's no mention of the A-list actress on Walton's website, but the casual eatery and store has been going strong in its Austin location since 2009.
Don't Miss: What These 22 Food Network Stars Did Before They Were Famous
12. Jon Huertas — Clutch
Santa Maria Tri-Tip for $15
More than just an actor, "This is Us" star Jon Huertas also co-owns Clutch, a Venice, Calif., eatery. Alongside partners Miguel Garcia and Oscar Hermosillo, the trio opened the Cali-Mex restaurant in 2015.
The busy actor is clearly proud of Clutch, regularly promoting it on social media, but doesn't appear to be too involved in the daily operations. Huertas did his homework though, as his partners are both experienced restaurateurs, so his eatery is in seasoned hands.
13. Joey Fatone — Fat One's
Following in the footsteps of former bandmate Justin Timberlake, *NSYNC alum Joey Fatone opened the Fat One's hot dog stand in 2016. Located inside the Florida Mall in Orlando, Fla., Fatone wisely teamed up with three other business partners, including one with experience running mall restaurants.
Fatone is very involved in the business, and has even appeared on the Home Shopping Network to promote its mail order branch. In 2017, he told Page Six he's ready to expand Fat One's and is in talks for a TV series.
14. Hines Ward — Table 86
Grilled Mahi Mahi for $15.99
He retired from the NFL in 2012, but long-time Pittsburgh Steeler Hines Ward is still a big part of the Pittsburgh community. In 2015, the 2006 Super Bowl MVP joined forces with restaurateur Howard Shiller to open his Table 86 eatery and Vines Wine Bar in the Pittsburgh suburb of Seven Fields, Penn.
On the restaurant website, the 2011 "Dancing With the Stars" champion said he launched the restaurant to bring more jobs to the area and to create a nice gathering spot for locals, as a way to say thank you for their support.
Make Your Money Work for You
15. Norman Reedus — Nic & Norman's
Fried Chicken Burger for $12
Norman Reedus, who stars on "The Walking Dead," joined the list of celebrity restaurant owners in 2016, when he opened Nic & Norman's with Greg Nicotero, a co-executive producer and special makeup effects creator of the hit AMC drama. The burger-centric restaurant is located in Senoia, Ga., where the show is filmed.
The restaurant walls are adorned with photographs taken by Reedus, and Yelpers report the duo is regularly spotted at their eatery.
Up Next: How Much It Costs to Hang in These Celebrity Hot Spots Around the World
About the Author