Current Food Trends: Move Over, Avocados, Here's the Next Big Thing

6 min Read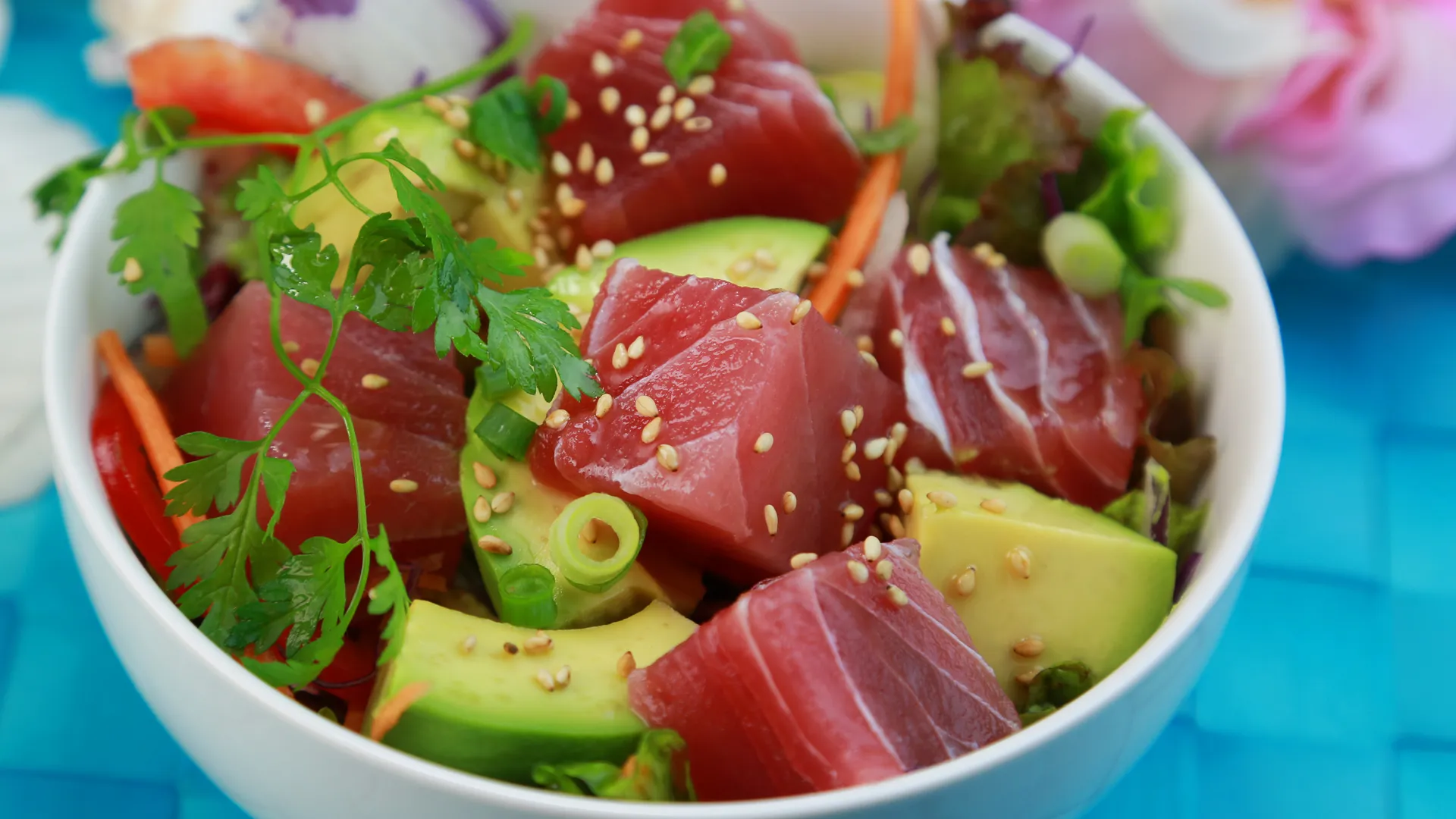 The fashion world isn't the only industry tied to the hottest fads. New food trends are constantly appearing in restaurants, keeping chefs on their toes.
From avocado toast to the unicorn craze, diners flock to restaurants serving up their spin on the latest food trends. Channel your inner foodie by taking a look at the latest food trends to hit the restaurant industry, and see what's headed next to a menu near you.
Make Your Money Work for You
1. Avocado Toast
When did it peak? It's still going strong.
Cost to take part in this trend: Avocado toast varies in price, but as an example, an order of this trendy item costs $9 at Sqirl in Los Angeles.
There's no right or wrong way to make avocado toast. Found on breakfast, brunch, lunch and dinner menus, many a restaurant has its own take on this popular dish, which can be topped with everything from an egg to smoked salmon.
Don't Miss: Worst Gourmet Food Items to Order at a Restaurant
2. Poke
When did it peak? It's still all the rage.
Cost to take part in this trend: The price of poke varies, but as an example, a regular-sized bowl from The Poke Shack in Los Angeles costs $9.95.
In its current form, poke has been popular in Hawaii since the 1960s, Rachel Laudan, author of "The Food of Paradise: Exploring Hawaii's Culinary Heritage," said in a 2016 interview with The Los Angeles Times. One of the hottest restaurant trends in recent history, the poke fad really started to hit the mainland U.S. in 2015.
Often served in bowl form atop greens or rice, this raw fish dish generally contains fruits or vegetables and a sauce, such as ponzu or lemon juice.
3. Unicorn Everything
When did it peak? It hit its crest in 2017, but hasn't fizzled yet.
Cost to take part in this trend: During its April 19 to April 23 limited-edition run, a 12-ounce, tall limited-edition Starbucks Unicorn Frappuccino cost $4.25 to $4.95.
Symbolizing an element of whimsical fantasy craved by millennials, the unicorn craze started in 2016, impacting everything from food to cosmetics. Refinery29 credited Vibrant and Pure blogger and photographer Adeline Waugh for accidentally starting the unicorn food trend by Instagramming pictures of pastel-hued toast.
In April 2017, The New York Times described unicorn food as "any food item jazzed up with dye or cute accessories like fruit cut into little shapes or mountains of pastel marshmallows." When it comes to restaurant trends, unicorn-themed foods made for some of the hottest menu items.
Make Your Money Work for You
4. Fermented Foods
When did they peak? They're still having a moment.
Cost to take part in this trend: The price tag on fermented foods varies greatly, but for reference, a glass of kombucha on draft at the Drink Houz in Los Angeles costs $6.
Highlighted by the James Beard Foundation as one of the hottest new food trends for 2017, fermented foods give chefs the chance to experiment with interesting textures and flavors. The results can be consumed in various forms, including kombucha drinks and kimchi side dishes.
5. Heirloom Fruits and Vegetables
When did they peak? They're still hot.
Cost to take part in this trend: Prices vary, but as an example, Blacksmiths Restaurant in Los Angeles charges $16 for its Rainbow Heirloom Tomato Burrata Salad.
More so than ever, restaurant patrons want to make sure they're consuming quality food, which has given rise to the heirloom fruit and vegetable movement. Named one of the latest food trends to watch in 2017 by the National Restaurant Association, heirloom produce differs from the commercial variety because it usually hails from seeds at least 50 years old, is open-pollinated and tastes better, according to food website The Kitchn.
6. Black Food
When did it peak? This trend is still very much a thing.
Cost to take part in this trend: Many factors influence prices, but as an example, pizza with an activated charcoal crust from Bidwell Restaurant in Washington, D.C., ranges in price from $12 to $15.
Made with activated charcoal, black food is all the rage right now. Possibly a revolt against the unicorn food trend, this powerful detoxifier is used to make everything from chic-looking black pizza and ice cream to goth lattes. There's a bit of a debate on the safety of consuming activated charcoal, so it's probably best to indulge sparingly.
Get Cooking: 3 Simple Pizza Recipes for Under $12
Make Your Money Work for You
7. Cauliflower Everywhere
When did it peak? Cauliflower is happening now.
Cost to take part in this trend: Dishes vary in price, but as an example, the BBQ cauliflower appetizer at SunCafe in Studio City, Calif., costs $12.
In December 2016, the James Beard Foundation predicted cauliflower would become the new kale in 2017, and that forecast seems to be on point. One of the biggest new food trends, chefs are ricing cauliflower, making pizza crust out of it and turning it into 'steaks' and giving roasted versions center stage in appetizers and side dishes.
Want to try this out for yourself? You can get this healthy food for cheap to make at home.
8. Pandan
When did it peak? Expect pandan to be among the new food trends for 2018.
Cost to take part in this trend: This one is still cooking at restaurants, but you can get a half-ounce bag of dried pandanus leaves on Amazon for $12.99.
A herbaceous tropical plant that hails from southeast Asia, pandan is prepping for its upcoming moment in the spotlight, at least according to Nigella Lawson. During an October 2017 speech at the Cheltenham Literature Festival in England, the celebrity chef touted it as "the new matcha."
9. Gourmet Cereal
When did it peak? Not yet, but it's headed to a restaurant near you.
Cost to take part in this trend: Prior to its temporary shutter, Kellogg's NYC cereal cafe charged $6.50 for a small bowl.
If cereal seems like one of the stranger restaurant trends, you clearly haven't visited Kellogg's NYC cereal cafe. Opened in July 2016, the restaurant was so popular, it temporarily closed in August 2017 to make way for a bigger location, which is set to open during the winter.
Not your average bowl of cereal, the restaurant drew the attention of many high-profile chefs, including Daniel Boulud and Mathew Peters, who created signature bowls of cereal for a competition sponsored by the cafe. Of course, you can try this food trend at home for much cheaper.
Make Your Money Work for You
10. Delivery-Only Restaurants
When did it peak? It's still gaining traction.
Cost to take part in this trend: Prices vary by restaurant and dish ordered, but trendsetter Ando in New York City charges $9 to $15 for sandwiches and salads.
Admittedly, it's still not common to stumble upon a restaurant without dine-in space, but that might soon change. An April 2017 Forbes article revealed "ghost" restaurants are rising in popularity, due to their cost-effective nature and appeal to the on-demand generation.
Interestingly, an October 2017 Restaurant Hospitality article revealed UberEats has used ordering data to partner with local restaurants to create menu offerings available only through its app.
They Might Be Serving Up a Trend: The Most Popular High-End Restaurant in America's 50 Largest Cities
About the Author