Don't Ditch Your Grocery Store for AmazonFresh Just Yet — Here's Why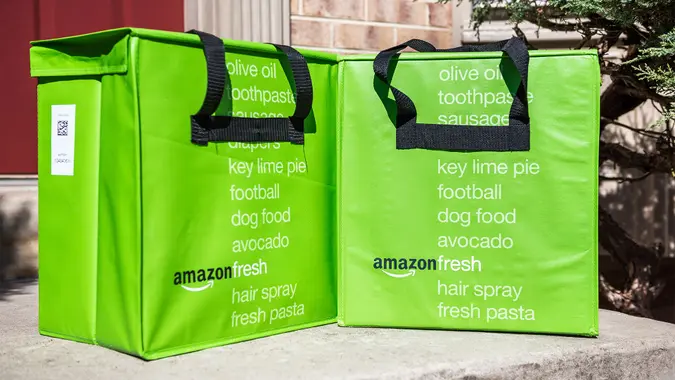 Andriy Blokhin / Shutterstock.com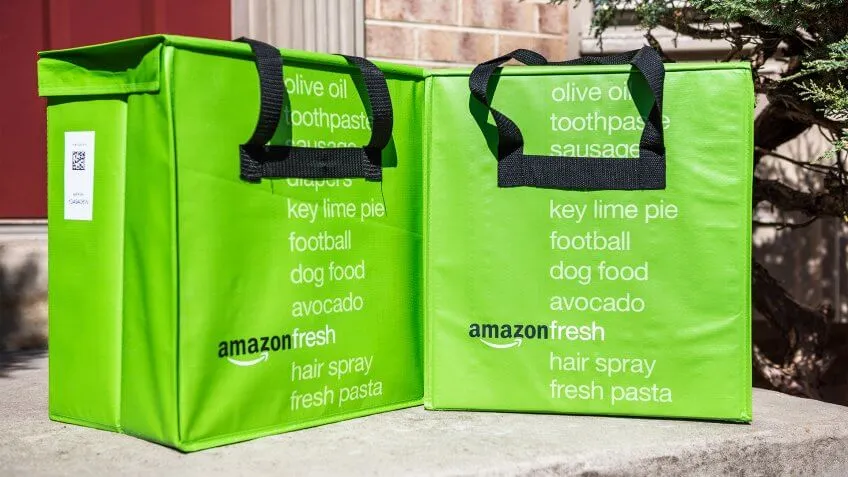 Andriy Blokhin / Shutterstock.com
Amazon made its move to dominate the grocery market with the introduction of its grocery delivery service, AmazonFresh, in 2007. Amazon's grocery delivery service works just like competitor services offered by traditional grocery stores, such as Safeway, Walmart and Whole Foods: Customers place an order online to have groceries delivered later that day or early the next morning.
While using grocery delivery services is certainly more convenient than going to your local grocery store, there are a number of reasons why making Amazon your primary source for groceries might not be the most economical choice. Find out why choosing AmazonFresh could be one of the costliest grocery shopping mistakes you'll ever make.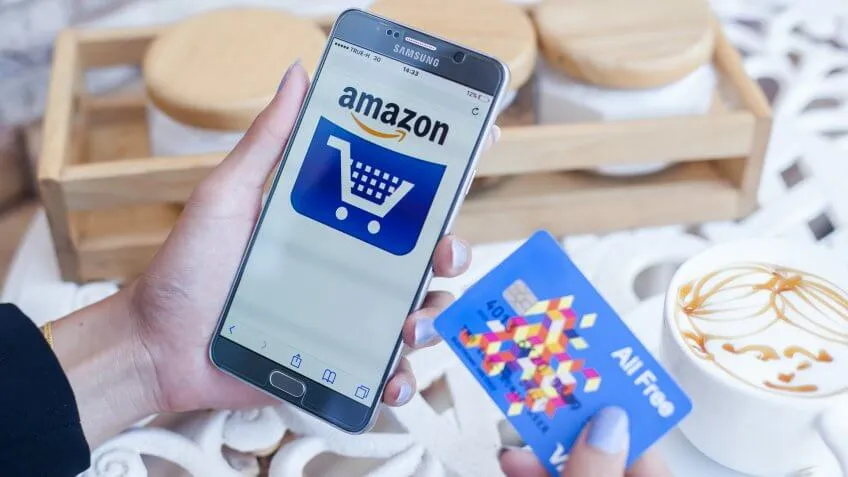 I AM NIKOM / Shutterstock.com
Amazon Charges High Membership Fees
AmazonFresh is only available to Amazon Prime members. An annual Amazon Prime membership costs $99, and a monthly membership costs $10.99 per month — or nearly $132 per year. AmazonFresh costs $14.99 per month, which means an annual Amazon Prime member who adds the Fresh benefit to his membership will pay nearly $280 a year. Considering you can feed a family of five for less than $125 per week, ask yourself: Is the price worth it?
Other membership clubs, such as Sam's Club and Costco, have much lower annual fees. Costco's membership fee is $55 a year, whereas a membership at Sam's Club runs $45 a year.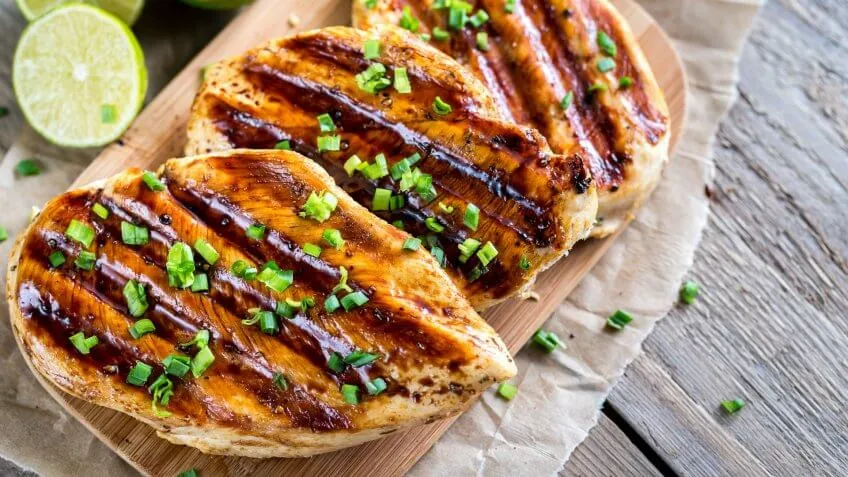 Phototasty / Shutterstock.com
Meat Is More Expensive on AmazonFresh
If meat is part of your diet, you might want to skip AmazonFresh. GOBankingRates compared the prices on more than a dozen meat products — including beef, chicken, pork and seafood — and found that the AmazonFresh prices were an average of 63 percent higher than like items at Safeway.
For example, 90 percent lean ground beef was 25 percent higher, filet mignon was 41 percent higher, and boneless pork chops were an astonishing 166 percent higher. Shoppers can find lower-priced items on AmazonFresh; however, meat is not one of those items.
A Cost Breakdown: How to Pick Your Cut of Meat
97 / iStock.com
AmazonFresh Doesn't Offer Bulk Deals
AmazonFresh doesn't sell items in bulk like warehouse clubs do. Shoppers can add multiples of an item to their carts, but increasing the number of units doesn't trigger any kind of discount.
Although AmazonFresh offers customers special promotions, there can be limits to how many items a customer can buy at one time. This is so Amazon can "provide all customers with a great selection and great prices." For bulk deals, head to Costco or Sam's Club.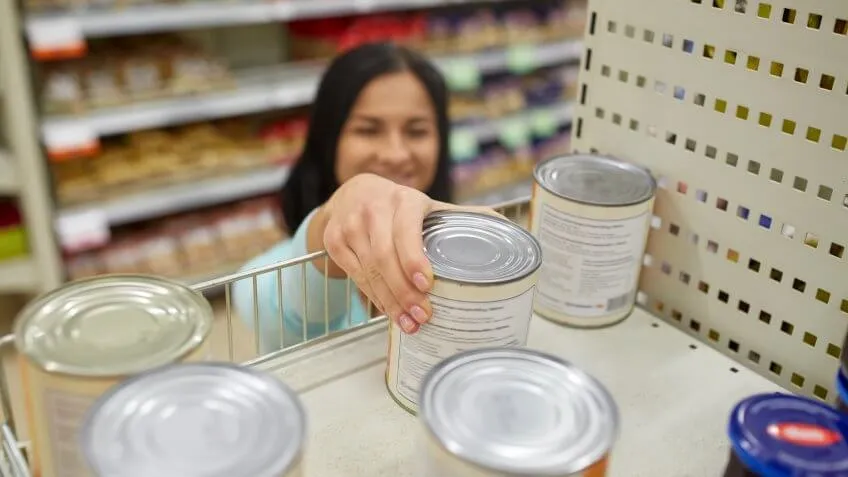 Syda Productions / Shutterstock.com
AmazonFresh Discounts Might Not Be the Best Deal
AmazonFresh runs "Fresh Deals," which include discounts on specific brands like 30 percent off Barilla pasta and sauces, 30 percent off Muir Glen canned tomato products and 30 percent off certain Birds Eye products. However, budget-minded shoppers — particularly those who clip coupons — might find better deals at their regular grocery stores.
For example, a can of Muir Glen organic crushed tomatoes is $1.79 on AmazonFresh but just $1 at Safeway.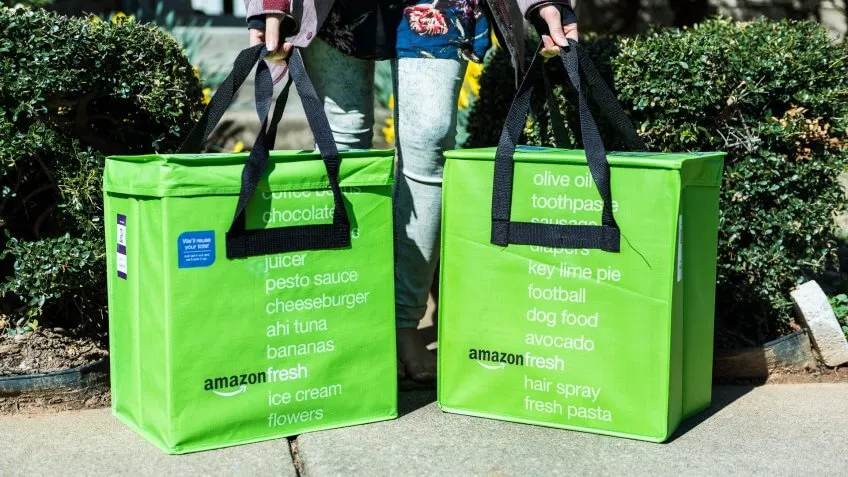 Andriy Blokhin / Shutterstock.com
Having Groceries Delivered Comes With Delivery Charges
If you are familiar with online shopping, then you know orders that total less than a certain dollar amount come with a shipping charge. For AmazonFresh, you must spend $40 or more in order to qualify for free shipping. Purchases less than $40 come with a shipping charge of $9.99. If you only need a couple of items, then you are undoubtedly wasting your money.
Grocery delivery services offered by traditional grocers also come with delivery fees, although the thresholds are even higher — like $12.95 on orders less than $150 at Vons. Having your groceries delivered is convenient, but visiting the grocery store in person ensures you avoid these fees altogether.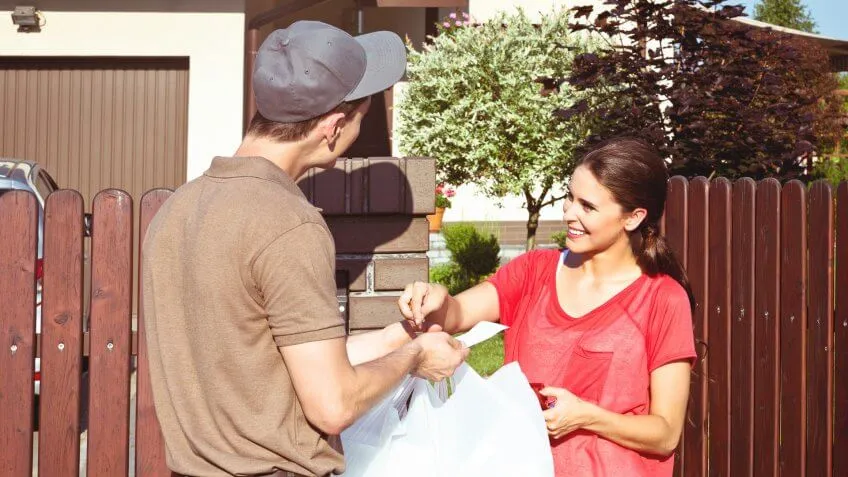 izusek / iStock.com
Driver Tips Add to Your Grocery Bill
In addition to an annual fee of close $180 — plus $99 for Amazon Prime membership — Amazon suggests tipping your delivery person 10 percent. Tipping is customary, especially for good service, but it's an additional cost to your grocery budget.
For example, if you had AmazonFresh groceries delivered every week, a $3 tip would cost you an extra $156 per year year.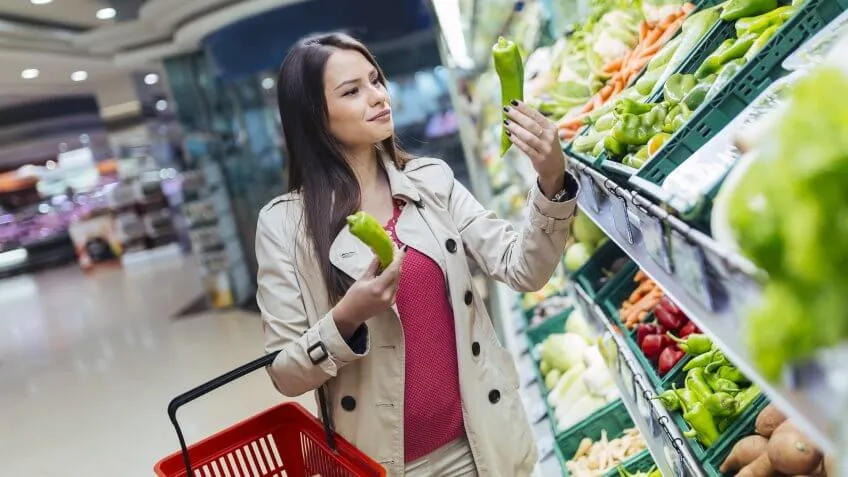 nd3000 / Shutterstock.com
Buying Groceries Online Eliminates Your Quality Control
When you go to the grocery store, you typically comb through the produce selection to pick the best looking fruits and vegetables. When you use AmazonFresh or other grocery delivery services, you're relying on someone else to make this choice for you. This is critical when you're purchasing items like bananas, lettuce, tomatoes and berries. While Amazon does let you specify whether you want "ready to eat" or "not yet ripe" avocados, you never quite know what you're going to get.
Fortunately, Amazon will refund items you aren't satisfied with. But, you'll have to go through the hassle of submitting a complaint and either making an additional trip to your local grocery store or waiting for your next delivery to get what you need.
Up Next: Insider Grocery-Shopping Hacks That'll Save You Money