The Most and Least Expensive Guacamole You Need to Try
Get your guacamole fix while saving some ... avocadough.
El Nariz / Shutterstock.com
What did the waitress say to the customer who wanted free guacamole? "You can kiss my Hass."
Dad jokes aside, guacamole is a versatile and often expensive dip that has stolen the hearts of millions. And if you believe it or not, this creamy concoction has been around since the time of the Aztecs. Many of your favorite eateries serve up their own unique recipes of the traditional Mexican dish — are you drooling yet?
Check out which chains serve the cheapest and most expensive guacamole to patrons and then try your hand at this dish, using the included recipe. The avocado-based appetizer contains only a few ingredients, so you can whip up a batch to feed your guests without being charged "extra." Happy eating!
Taco Bueno
Cost of guacamole dish: about $2
Although the large Chips and Guac is the staple at Taco Bueno, there's a smaller option available for those watching their calories. Like most restaurants, Taco Bueno uses ripened avocados, onions and diced tomatoes. The eatery sets itself apart, however, by adding a unique blend of "signature spices."
2/10
Dave Carlin / Abuelo's
Abuelo's
Cost of guacamole dish: about $3
Abuela's Guacamole is definitely the right choice for those who prefer their guac creamy instead of chunky. The guacamole, which the website claims is "perfectly seasoned," appears in nearly two dozen of the restaurant's specialties, appetizers, entrees and sides.
Chipotle
Cost of guacamole dish: about $3
Chipotle's Hand Mashed guacamole mix is made from fresh Hass avocados that are sliced, pitted and mashed by hand throughout the day, so your guac is never left sitting around. It also features fresh-cut red onions, cilantro and jalapeños.
4/10
FlashStock Technology Inc. / El Pollo Loco
El Pollo Loco
Cost of guacamole dish: about $3
The Chunky Guacamole and Chips dish from El Pollo Loco is made fresh in the restaurant every day. The website says the staff starts by "hand slicing thousands of the finest Hass avocados" one by one. One of the restaurant's not-so-secret key ingredients? Serrano peppers instead of common jalapeños.
5/10
Jeff Padrick / Qdoba
Qdoba
Cost of guacamole dish: about $4
Qdoba keeps things fresh by preparing all the ingredients it serves every day in the restaurant before opening its doors to customers. The Chips and Guacamole dish is offered in four different spice levels, with something for everyone from the timid to the brave.
Baja Fresh
Cost of guacamole dish: about $5
Chips & Guac from Baja Fresh is made using red onions, jalapeños, cilantro, lime juice and a full 8 ounces of avocados. Plus, the eatery sets itself apart by adding garlic to the standard recipe. Yum.
7/10
Slawomir Fajer / Shutterstock.com
Chili's
Cost of guacamole dish: about $7
Chili's crafts its Fresh Guacamole every day using traditional ingredients like diced tomatoes, chopped cilantro, red onions and, of course, avocados. The guac is served not just with chips, but also with a side of red salsa.
8/10
©Acapulco Restaurant and Cantina
Acapulco Restaurant and Cantina
Cost of guacamole dish: about $11
Fresh Tableside Guacamole is made to your specifications at Acapulco Restaurant and Cantina. While this is the most expensive guac dish on the list, you're paying not just for great guacamole, but also for above-and-beyond service. As the name implies, when you order Fresh Tableside Guacamole, your server will prepare it for you at your table while you watch.
On the Border
Cost of guacamole dish: about $12
On the Border claims that its Guacamole Live! is the "freshest guacamole on the planet." The regular guacamole, which can sell for a few dollars less depending on the size, is made in small batches throughout the day.
10/10
Louno Morose / Shutterstock.com
Make Guacamole at Home With This Go-To Recipe
Guacamole is a great dish to make at home, too. Save yourself some money — avocados are one food you don't need to buy organic. Since the California Avocado Commission probably knows a thing or two about avocados, it stands to reason that its easy-to-make recipe for guac would be among the best. Still not convinced? Just check out the title.
Best Guacamole Ever
Ingredients:
4 fresh, ripe avocados, peeled and seeded
3 limes (juice only)
2 chopped medium tomatoes
1 finely chopped medium white onion
1 finely chopped serrano chile
1 bunch of chopped cilantro
1/4 tsp ground black pepper
1/2 tsp salt
2 minced cloves of garlic
1/8 tsp cumin
1/8 tsp cayenne pepper
A pinch of sugar to taste
Instructions:
First, mash the avocados in a bowl. Next, stir in the other ingredients. Finally, eat and consider sharing with friends — if there's any left.
More On Saving Money:
Note: The images included in this gallery are for illustration purposes only.
About the Author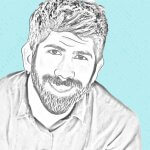 Andrew Lisa has been writing professionally since 2001. An award-winning writer, Andrew was formerly one of the youngest nationally distributed columnists for the largest newspaper syndicate in the country, the Gannett News Service. He worked as the business section editor for amNewYork, the most widely distributed newspaper in Manhattan, and worked as a copy editor for TheStreet.com, a financial publication in the heart of Wall Street's investment community in New York City.