Life and Money
A Budgeter's Guide to Hosting a Holiday Feast at Your House
You can throw an epic and frugal holiday feast. Here's how.
Rawpixel Ltd / Getty Images
The holidays are about spending time with friends and family. But hosting a holiday dinner for your loved ones can be costly. Consumers are expected to spend more than $100 per shopper on food and candy for the holiday season this year, according to the National Retail Federation.
That's just the average amount, though. If you've ever hosted a holiday gathering, you know it's easy to blow hundreds of dollars on food and drinks for your guests. In fact, you might be clutching your wallet in anticipation of the hit it's going to take this holiday season.
You don't have to resort to a sad, skimpy meal, though, just to keep costs under control. Instead, use any or all of these tips to feed your guests a memorable holiday dinner on the cheap.
1/11
MyImages - Micha / Shutterstock.com
Set a Budget and Stick to It
If you plan to prepare all of the food for your holiday gathering, you can do it without spending hundreds of dollars.
"My hard and fast rule for holiday feasts is spend $5 per person," said Erin Chase, creator of the food blog $5 Dinners. "For someone on a budget and counting pennies, $5 per person is within a range that they should be able to afford."
So if you're preparing a meal for 12 people, a simple menu will cost you $60. You can find a multitude of recipes for $5 dishes at 5DollarDinners.com.
Cheap and Delicious: Try These 10 Easy Meals Under $10
2/11
Charlie Bard / Shutterstock.com
Make Your Meal a Potluck
Just because you're hosting a holiday dinner doesn't mean you have to foot the entire cost. However, many of us assume that we have to pay for and prepare the entire spread. Grayson Bell, founder of personal finance blog Debt Roundup, said this was the tradition for his family's Thanksgiving gathering.
"For many years, we would just move from house to house, and whoever was hosting was responsible for the bulk of the food and beverages," he said. "As the family grew, it was getting expensive. The average dinner and beverages would range between $300 and $500."
So, his 18-member family switched to a potluck-style meal. They create a menu in an online Google document, and then each person picks the items he or she wants to bring.
"Instead of having one group pay for the bulk, we share the costs across the entire family," he said. "This brings our costs down to about $50 per family. It's an effective way to share the costs and not burden one family every year with picking up the tab."
If you host a potluck, use websites such as PerfectPotluck or SignUpGenius to create online sign-up sheets for meal items. With both of these free sites, you can specify what items you want people to bring and how much.
3/11
Pressmaster / Shutterstock.com
Plan Your Meal Carefully
Control your costs by keeping your menu simple, said Kristie Sawicki, creator of the blog Saving Dollars & Sense.
"Remember when planning this meal that you do not need to make every single dish," she said. It can include a meat such as turkey for Thanksgiving, one potato dish, stuffing, one other vegetable, a salad and dessert.
Also, make sure you get an accurate head count of guests so that you don't spend more than necessary on food. "Nothing wastes more food than when you cook for 20 and eight show up," said Laura Oliver, of savings blog AFrugalChick. "Track down your 'maybes' a few weeks out, and ask for a firm commitment."
4/11
from my point of view / Shutterstock.com
Serve Affordable Appetizers
Serving appetizers before the main course can add to the cost of your holiday gathering. But you don't want your guests to get "hangry" — angry because they're hungry — while waiting for dinner to be served.
Make appetizers more affordable with several strategies. The easiest and least-expensive route is to make a simple veggie plate that includes carrots and celery, which will be on sale during the holidays, said Teri Gault, author of the book, "Shop Smart, Save More." You can find deals on other items you can add to your platter — such as canned olives, smoked oysters and crackers — at drugstores, which have sales on these items, she said.
If you're a member of a warehouse club such as Costco or Sam's Club, you'll find lots of ways to save on gourmet cheeses and salami, sausage and other charcuterie.
"Gourmet cheeses and charcuterie are the absolute best deal at club stores year round and great to have on hand for impromptu appetizers," said Gault.
5/11
George Rudy / Shutterstock.com
Stock Up During Thanksgiving Sales for Holiday Meals
If you're hosting a meal other than Thanksgiving, take advantage of sales before this holiday to stock up on items for your next dinner party. You'll find a slew of coupons for feast ingredients that manufacturers and stores release online and in newspapers in the weeks leading up to the holiday, said Chase.
"The week before Thanksgiving, you'll find the lowest prices of the year on canned vegetables and creamed soups," said Gault. You can stock up to make casseroles from these items that will be marked down 50 percent to 70 percent.
You'll also find cranberry sauce on sale. Make an economical dish by combining two cans of cranberry sauce with a can of mandarin oranges or fresh oranges on sale and walnuts on sale in the baking aisle, said Gault. And for your main course, look for on-sale meat before Thanksgiving.
"Grab an extra turkey, ham or beef roast when they are at their lowest sale price during the holiday, and stash them in your freezer for another frugal feast in the future," said Chase.
Don't Miss: Insider Grocery-Shopping Hacks That'll Save You Money
6/11
DGLimages / Shutterstock.com
Make Everything From Scratch
Baking everything from scratch is another way to keep the cost of holiday meals low. Liz of frugal-living site Frugalwoods said she and her husband host a family Thanksgiving every year and buy everything in its rawest form. In the past, they spent $177.50 on food for meals for the entire week for themselves and three in-laws who were visiting. That breaks down to $3.22 per person per meal, including the Thanksgiving dinner with turkey, wine and other fixings.
7/11
MSPhotographic / Shutterstock.com
Use Cost-Saving Shortcuts
Although making your holiday meal entirely from scratch can be one way to save money, you also can keep costs down by using canned or frozen items along with fresh ingredients. This strategy works particularly well for Thanksgiving dishes.
"Thanksgiving is one of the greatest meals that you can have in your year, and one of the beautiful things about Thanksgiving is it can be so cost-conscious," said chef, author and TV host Sandra Lee.
For example, make an affordable side dish by starting with a box of cornbread stuffing then adding a can of Campbell's Chicken with Rice soup, a bunch of chopped celery and scallions along with poultry seasoning, she said.
"Save time and money by using these simple shortcuts because time is precious, and we should spend the time with family," added Lee. "That's what the holiday is all about."
8/11
Catalin Petolea / Shutterstock.com
Don't Feel Tied to Tradition
There's no need to blow your budget on dishes your friends and family don't really enjoy just because they're considered traditional holiday fare.
"If your family prefers brisket to turkey, don't make the turkey just because you are supposed to," said Oliver. "If you like Italian food, make lasagna. The holiday is about the company as much as it is about the food."
Making food your family enjoys will ensure that none of it goes to waste — which is just a waste of money. Plus, you might be able to make a non-traditional meal for less. For example, Oliver said you can use a less-expensive cut of meat in a recipe if you use a slow cooker because the meat will become tender with the long cooking time. Or, you can throw a vegetarian Thanksgiving feast that won't break the bank.
9/11
MaraZe / Shutterstock.com
Get the Best Deals on Baking Supplies
Stock up on baking supplies starting the week before Thanksgiving.
"This is the cheapest time of year for all the basics in the baking aisle, and all have a long shelf life," said Gault. "Not only can you stock up for months beyond the holidays, but you can save 60 to 70 percent on your holiday baking through New Year's."
The best deals will coincide with the release of manufacturer and store coupons that you can use to get an even deeper discount.
10/11
Marie C Fields / Shutterstock.com
Keep Dessert Simple
You don't have to make an elaborate dessert to please your crowd. Gault said she keeps it simple and cheap by making six dozen sugar cookies for about $5. She freezes them in plastic containers layered between wax paper.
"Throughout the holidays, and as guests are coming, pull out a box to decorate," she said. "It's even a very fun activity to sit around the table together and decorate, and everyone can take home their creations."
Another option is to make bite-size versions of desserts, such as mini-cheesecakes, said Maria Ramos of the blog ASavingsWow. "You'll be able to offer more of a variety of desserts without having a lot of leftovers in the end," she said. "Plus, people are less tempted to take more than they can eat, like with a full-size dessert, which wastes food and money."
11/11
AS Food studio / Shutterstock.com
Don't Blow Your Budget on Meals Before the Big Event
You might be serving several meals if you have out-of-town guests staying with you for the holidays. The last thing you want to do is make big, expensive meals before the main meal, said frugal expert Sami Cone of SamiCone.com. Nor do you want to have to rely on pricey takeout.
"My tip is to make batches of something in advance that can easily be frozen and then reheated the day guests are coming over," said Cone.
She also recommended cooking a large batch of ground beef that can be frozen then thawed for taco meat or pasta sauce. Or grill chicken, freeze it then pull it out for salads, enchiladas or casseroles. You can use these meats to create a bar — such as a taco or pasta bar — to appeal to a variety of food preferences, said Cone.
Up Next: Meals for Under $5 to Make With Thanksgiving Leftovers
Editorial Note: This content is not provided or commissioned by the bank advertiser. Opinions expressed here are author's alone, not those of the bank advertiser, and have not been reviewed, approved or otherwise endorsed by the bank advertiser. This site may be compensated through the bank advertiser Affiliate Program.
About the Author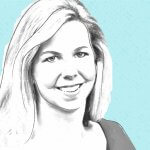 Cameron Huddleston is an award-winning journalist with nearly 14 years of experience writing about personal finance. Before joining GOBankingRates, she was a contributing editor for Kiplinger.com and wrote the popular Kip Tips column, which was syndicated in Tribune newspapers nationwide. Her work has appeared on Yahoo!, MSN, AOL Daily Finance and other online and print publications.