Food Stamps: Will Job Shortage Affect Your Ability To Qualify for SNAP Benefits?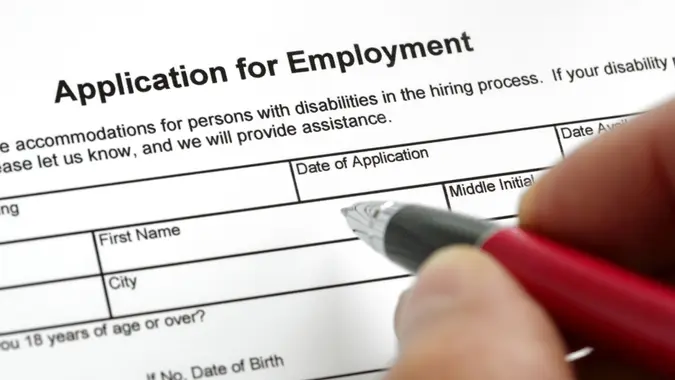 BrianAJackson / Getty Images/iStockphoto
Work requirements for certain individuals to continue to receive benefits through the Supplemental Nutrition Assistance Program, formerly called food stamps, resumed on July 1. The requirements had been waived during the pandemic as a national emergency measure.
Now, in most states, most able-bodied adults without children younger than six must work 80 hours or more per month (20 hours per week) to continue to receive SNAP benefits. In some cases, individuals may volunteer or participate in vocational training to meet the requirements through SNAP Employment & Training services.
However, SNAP recipients in some rural regions face challenges finding work. In a 2022 survey of 25,000 adults, 28% said they could not find a job that was a good fit "in terms of geography, wages, or hours of employment," reported North Carolina Health News.
The federal government has designated some rural regions as Labor Surplus Areas, or LSAs, which means there are not enough jobs available for people who are able to work in the region. To qualify, the area must have an unemployment rate 20% higher than the national average for two years. People who live in LSAs may have work requirements for SNAP benefits waived.
However, some states, like Mississippi, prohibit work requirement waivers based on job availability. In all cases, a state's governor must apply for the waiver in order for residents to be eligible.
Even regions that don't meet LSA requirements may not have enough jobs available. Although the national unemployment rate dropped to 3.6% in June, many rural areas lack job opportunities. And workers who would be willing to work from home for a company in a larger city may lack sufficient internet access to do so.
Make Your Money Work for You
If you live in an area where it's hard to find work and you've struggled to find a job, reach out to your state's SNAP administrative office to determine if your state has any work requirement waivers in place. If not, you may be able to qualify for a waiver if you have a disability or a child age five or younger, or you care for an incapacitated individual.
More From GOBankingRates