10 Health Foods That Are Worth the Price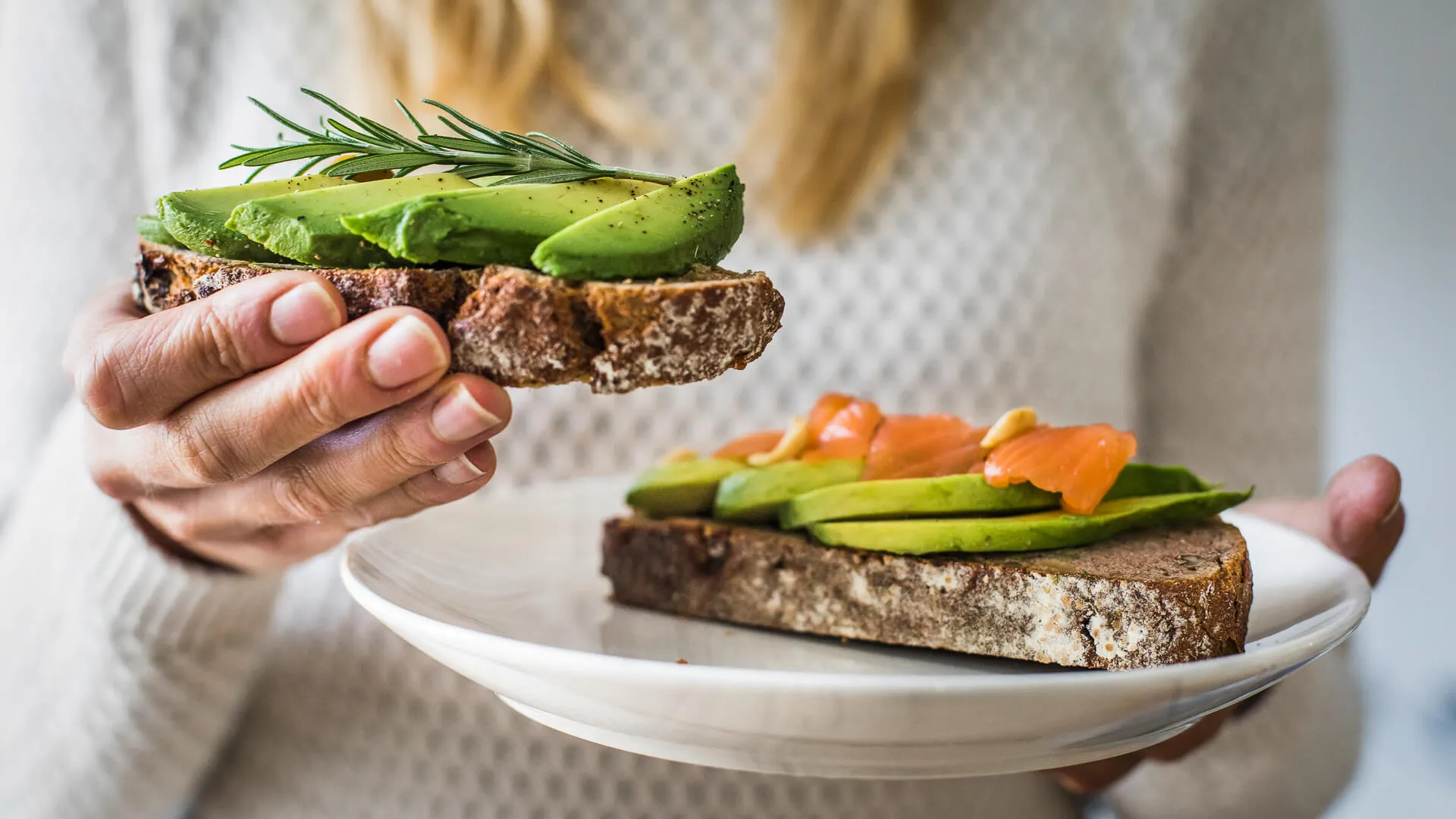 If there was any silver lining to the year that was 2020, it's that we learned not to take anything for granted — including our health. Now, as we forge ahead into 2021, staying healthy is top of mind for many. Fortunately some of the best actions you can take to optimize your health — like improving sleep hygiene, cutting back on booze and caffeine, working out regularly and having a sense of purpose — don't cost a thing, but when it comes to diet and nutrition, money suddenly matters. In America, eating well in the nutritional sense can get pricey.
While you can eat well on a shoestring budget (by shopping seasonal produce, embracing whole grains and so on), some superfoods just cost more than, well, non-superfoods. The trick then becomes knowing which of these powerhouse provisions deserves the fanfare — and the legal tender. 
GOBankingRates consulted a number of dietary experts to establish 10 healthy foods that are worth the extra money.
Last updated: March 15, 2021
1. Sweet Mini Peppers
Cost

: Varies, $3.19 for a 16-ounce bag at Target
Why it's worth it: "These veggies are so versatile, add a lot of flavor, can be eaten raw or cooked, and pack a lot of nutrition," said Ted Kallmyer, a certified specialist in fitness nutrition, coach and author. "Just three mini peppers provide 270% of the RDA of vitamin C which is more than double that of a whole navel orange. Plus they provide vitamin A, fiber, potassium and a host of other micronutrients."
2. Avocado
Cost

: Varies depending on season and location — ballpark price is $1 to $5 per fruit
Why it's worth it: "Prices can vary depending on the variety, producer and retailer, but what I love to tell my clients who want to eat more avocados for their health, and of course, flavor, is to consider the nutritional value per volume, versus just cost at face value," said Erin Palinski-Wade, RD, CDE, LDN, CPT. "As a nutrient-dense fruit, just one-third of a medium avocado contributes nearly 20 vitamins, minerals, and phytonutrients and is a good source of five essential nutrients — fiber, folate, vitamin K, pantothenic acid, and copper."
Make Your Money Work for You
3. Kefir
Cost

: $4.28 for a 32-fluid ounce bottle at Walmart 
Why it's worth it: "This fermented 'milk drink' supports gut health, glucose control and weight maintenance according to recent research," said Christa Brown, MS, RDN. "It's got a real nutrient bang for its buck. A typical 32-ounce bottle [provides] four servings, which gives you 25% of your daily intake for vitamin D and 30% of your daily value for calcium. Plus, the whopping 11g of protein helps keep you full and the snacking at bay. The healthy bacteria also helps to improve digestion. Enjoy this drink as part of your smoothies or add creaminess to your oatmeal in the morning."
4. Pistachio Nuts
Cost

: $7.94 for a 16-ounce bag, roasted and unsalted at Walmart 
Why it's worth it: "Pistachios are loaded with fiber and unsaturated fat, which can help keep blood pressure, blood sugar and cholesterol in check," said Emily Ackerman, a Lebanese-American food and nutrition blogger at APinchOfAdventure.com. "They are also full of healthy unsaturated fatty acids which have characteristics of being anti-inflammatory as well as rich in antioxidants. If that isn't enough, it is suggested that they may even lower the chances of cardiovascular disease. Pistachios are a great source of protein and the perfect snack that can help one stay fuller longer."
Make Your Money Work for You
5. Kimchi
Cost

: Varies, around $9 for a ready-made 16-ounce tub at Whole Foods
Why it's worth it: "One of the best ways to nourish our guts is by feeding it healthy probiotic bacteria," nutritionist Alicia Harper said. "Kimchi is a South Korean fermented cabbage with plenty of flavor. It contains the probiotic strain Lactobacillus which has been studied and shown to provide a lot of health benefits. A good Kimchi brand is usually imported from Korea." 
6. Macadamia Nuts
Cost

: $15.98 for an 8-ounce bag of raw, organic at Walmart
Why it's worth it: "I believe these are worth the price because they're rich in so many nutrients, including vitamins, minerals, fiber, and healthy fats," said Tami Smith of FitHealthyMomma. "Some of their benefits include weight loss, reduced risk for heart disease and diabetes, and improved gut health."
7. Seaweed, Sea Moss and Kelp
Cost

:

Seaweed of sea lettuce varies. It's best to find a local market that sells it as it's a fortune to buy fresh online

. Sea Moss, raw, organic and sundried goes for $17.99 per 24 ounces at Walmart

. Maine Coast Kelp, Wild, Whole Leaf retails for 14.97 per 2-ounce pouch

.
Why it's worth it: Chef Stephanie Harris-Uyidi, producer and host of the travel-cooking-adventure series "Appetite for Adventure!" and author of "The Posh Pescatarian: A Collection of my Favorite Sustainable Seafood Recipes," is a fan of these sea veggies for a few reasons. 
"Kelp is one of the best natural sources of iodine, where iodine can be used to assist with some thyroid issues. Kelp is also rich in vitamin K and calcium," Harris-Uyidi said. "Sea moss is low in calories and sugar. It also contains great nutrients such as vitamins B2 and B12, along with calcium and zinc. Sea Lettuce, also known as green seaweed, is filled with vitamins A, B and C. It is also rich in iron and is a great source of protein." 
See: 
Make Your Money Work for You
8. Manuka Honey
Cost

: $22 for 8.8-ounce jar at Walmart
Why it's worth it: "While all honey has some antibacterial properties, manuka honey has stronger antibacterial properties," said Dr. Christine Bishara, MD, founder of From Within Medical. "It also has antioxidant, antiviral and anti-inflammatory properties; In fact, in the US, it has been approved by the FDA as an option for wound treatment. Additionally, manuka honey has been shown to promote oral health, soothe viral and bacterial causes of sore throat, protect and help heal gastric ulcers. This is thought to be again due to its antibacterial properties against the most common gastric pathogen, H Pylori."
Bishara added that when choosing manuka honey, the higher the UMF (unique manuka factor), the better grade of honey it is. "You want a minimum UMF of 10," she said.
9. Japanese Sweet Potatoes
Why it's worth it: "They are a rich source of essential vitamins and nutrients making them a great addition to any diet," Best said. "Their most notable nutrients include vitamins B6, A, C, and E. The vitamin A content alone is over 200% of the daily recommended intake according to the USDA. One of these sweet potatoes packs a huge immune supporting punch with nearly 30% of the daily requirement for vitamin C."
10. Saffron
Cost

: $84.99 for a 14-gram jar at Costco
Why it's worth it: "Saffron is a common spice obtained from the crocus flower: the threads present within the flower are quite difficult to remove and must be harvested by hand, one thread at a time, which makes the spice the most expensive in the world," said Dr. Christine Bishara, MD, founder of From Within Medical. "It is worth it for its numerous anti-inflammatory and antioxidant benefits. Saffron has been shown to help with weight loss by decreasing appetite and has even been shown to decrease the incidence of Diabetes Mellitus by preventing the development of insulin resistance which usually precedes the onset of diabetes. It has also been shown to increase oxygenation and improve arterial circulation, leading to lowering of blood pressure."