How To Have a Holiday Dinner on a Budget

5 min Read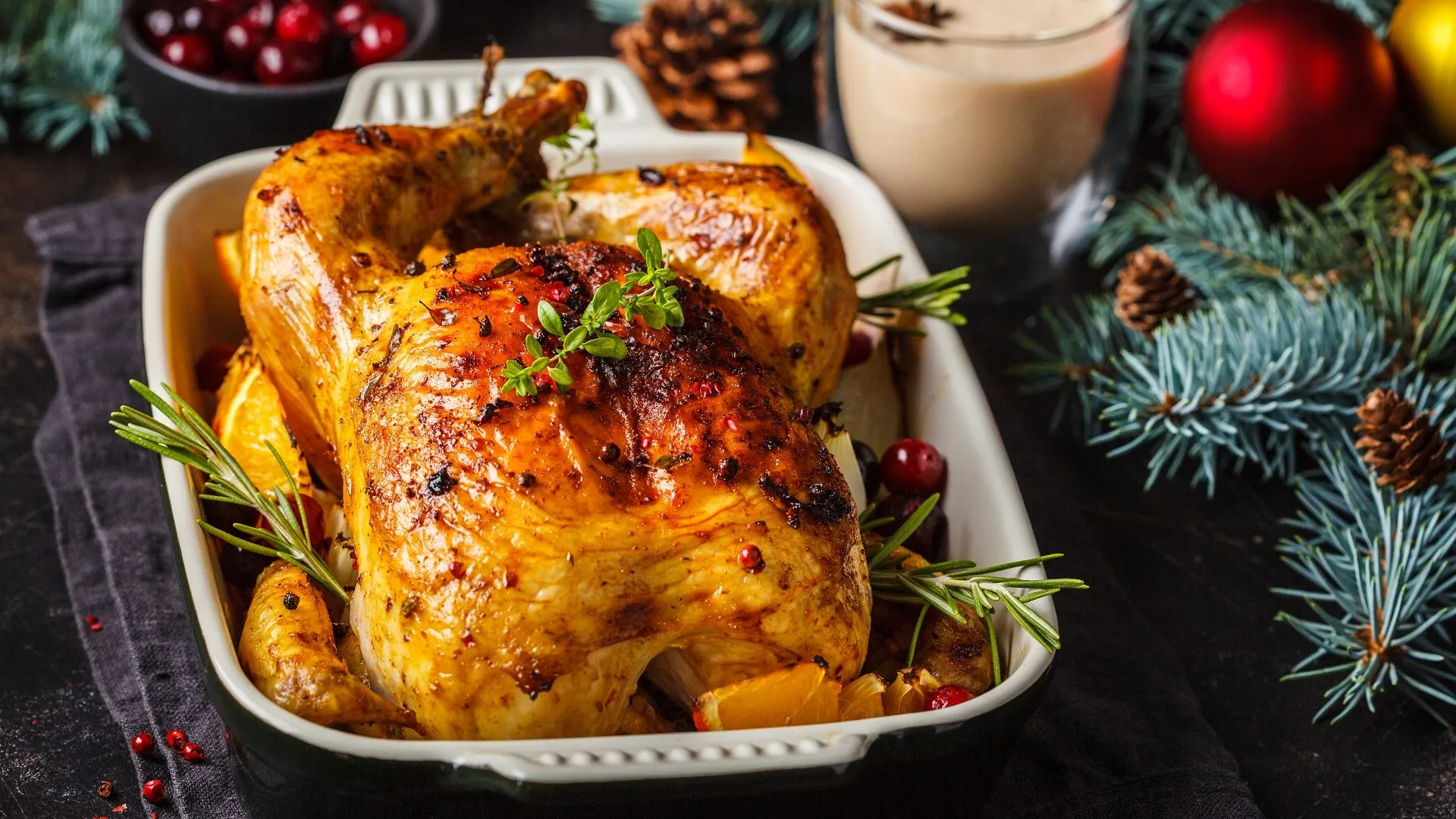 Make Your Money Work for You
Shop Your Kitchen
"Chances are, you already have the fixings for a fabulous meal without heading off to the store," Fisher said. Check to see what you already have, and plan your recipes around your inventory, rather than the other way around. Many online recipe sites will let you search for a dish by ingredient to help guide your planning.
Also, don't be afraid to substitute what you have in your fridge for a similar item you don't have. If there's one thing pandemic cooking has taught us, it's flexibility. Most often, it's fine to swap in yogurt for sour cream, for example, or one type of vinegar for another.
When you do go off to the store, double-check the back of your cupboards to make sure you're not already covered. "No one needs two bottles of molasses," Fisher said.
Read More: 25 Cheap Frozen Foods That Are Actually Good for You
Make a Plan for Leftovers
It's easy enough to use up some extra ham in sandwiches or a bean soup, Fisher said, but finding a use for other ingredients you used in a special recipe might take a bit more planning. "As you meal plan, consider what you will do with those partial cartons and boxes of ingredients so you don't waste food and money after the fact," she said.
Find Out: What These 20 Food Network Stars Did Before They Were Famous
Make Your Freezer Your Friend
Cooking and shopping ahead for your holiday meal can help you budget both your spending and your time. If you spot a good deal on a roast or butter now, get it while it's cheap and throw it in the freezer for later. Likewise, Fisher said, "If you cook a meal right before serving it, stash the extras in the freezer for later." That reduces the chances of that extra yummy sauce languishing in the back of the fridge until you discover it later after it's too late to make it into another meal.
Take a Look: The Effects of Coronavirus Panic-Buying
Make Your Money Work for You
Go Nontraditional
Meat is likely one of the biggest expenses of a meal and takes center stage on the table in many homes. If you're willing to shake up the routine, there are a lot of elegant meals that use cheaper cuts of meat, less meat or none at all. Consider options like mushroom risotto, a lasagna, fancy taco night or a party dish like Rachael Ray's Christmas pasta, meant to serve a crowd (but please keep it within your own household).
If you're among the 1 in 4 Americans who have cut down on your meat consumption in the last year, according to a recent Gallup poll, a less meat-centric holiday meal might be just fine.
Related: 11 Pricey Restaurant Meals You Can Make at Home for Less
Pick Up a New Tradition
Tamales are a holiday season tradition hailing from Mexico and Central America, going back to ancient times, and the tradition is stronger than ever today in communities across the U.S.
It's an affordable one, too. A dozen tamales, including various choices of fillings from savory to sweet, typically runs around $25. Check to see if your local Mexican cantina or carniceria offers holiday tamales — but be sure to order ahead of time.
In Japan, ordering KFC has been a Christmas phenomenon since the 1970s, apparently thanks to some combination of post-war cultural shifts and sly marketing. With a 12-piece Tenders Family Fill Up meal setting you back just $20, it's a great excuse to save your money and energy for games, walks, Zoom calls or the other nonfood traditions that fill your holiday spirit bucket as well.
More From GOBankingRates
About the Author