The Simple Trick That Helps My Family Spend Less on Food
I hate to cook and my kid is vegan. If I can do it, you can too.
Americans spend more on food than any other expense except housing, shelling out an average of $7,729 on food every year, according to the Bureau of Labor Statistics. However, many of us are spending much more than we have to on food because a large portion of that annual expenditure — more than 40 percent — goes toward eating out.
It almost goes without saying (though I'm going to say it anyway) that dining at a restaurant or getting carry-out typically costs much more than making food at home. That said, I understand as a working mom of three kids why it's easy to turn to the drive-through, Postmastes or a local restaurant on a busy weeknight. The temptation to eat food prepared by somebody else is real and very hard to resist unless you've developed a system that makes it easier to whip up meals at home.
The best system I've found is meal planning. Not only does it prevent overspending on meals out, but it also keeps down the cost of groceries and reduces food waste — and it's really not so hard to do.
Read: 35 Ways to Save Hundreds on Groceries
How to Make a Meal Plan
There are plenty of meal planning apps like Yummly and websites that can show you how to make meal plans such as Mealime, Meal Planner Pro and $5 Meal Plan, but I prefer taking the DIY route because I like choosing my own recipes and meals based on ingredients I already have, what's on sale at the supermarket and what my family of picky eaters likes to eat. By picky, I mean that I have one child who is a vegan, one who hardly eats any fruit or vegetables and one who is allergic to beef. I'm admittedly finicky myself, but, fortunately, my husband will eat almost anything.
When planning meals, I take inventory of what I have in the pantry and freezer so I don't have to buy more food than necessary. I use my supermarket's app to see what's on sale that week and what coupons are available to plan meals around items that I can get at a discount. And I make sure that I use all of the perishable items that I buy by planning a couple of meals that use those ingredients. For example, if a recipe calls for red pepper and I only need half of it, I plan another meal that week that use up the remaining pepper.
Meal Planning Ideas: 10 Easy Meals Under $10 to Try This Weekend
I typically choose recipes and meals that can be customized to feed pretty much everyone in my family on most nights. For example, if we make fajitas, we cook chicken for the meat eaters and tempeh for my vegan daughter and me. On nights when I have something planned that I know not everyone will eat, I have frozen foods or simple dishes such as sandwiches that I can quickly whip up for the picky eaters. I also plan a meal for Sunday night that can generate leftovers for a busy night during the week. For example, we recently grilled burgers (beef and veggie) for a Sunday dinner and vegetables that could be added to pasta sauce for a quick dinner the following night.
Most importantly, though, I plan for most of our meals to be things I like so I have an incentive to make them rather than rely on carry-out.
Make Meal Planning a Habit
If you want meal planning to pay off, you have to make it part of your weekly routine. I do it on Sunday mornings, and it usually takes about 30 minutes to decide what meals to make, take inventory of the ingredients I have on hand and to make a list of items to buy at the supermarket.
Choose a day and time each week you can devote to figuring out what you want to eat and which ingredients you need to buy to make those meals. You can write down your plans on a meal planning calendar or set a reminder on your phone. Before you know it, weekly meal planning will be a habit.
Habits to Drop: 11 Everyday Habits That Are Making You Poor
Why Meal Planning Works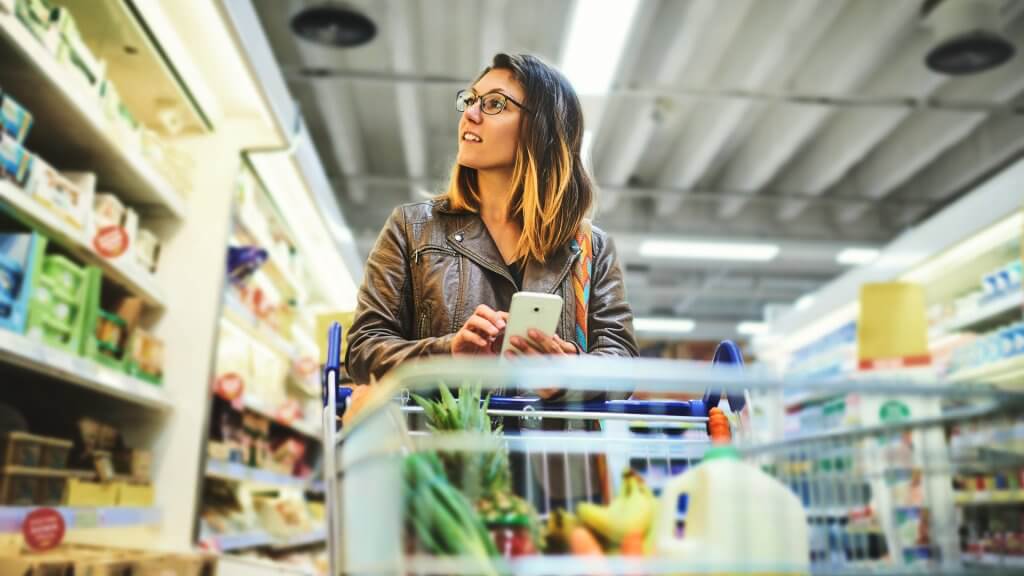 I'll be the first to admit that I don't love cooking. I'd much rather have someone make food for me, so it can be hard to resist the urge to eat out, but having a weekly meal plan helps me fight that urge.
For starters, when I have a meal plan, I can't use, "I don't know what to make for dinner tonight" as an excuse for dining out. I know exactly what my family is going to eat every night of the week, and I stick to the plan. If I don't make a plan, I've noticed that I'm much more likely to rely on carry-out on busy nights.
Because my grocery list is based on my meal planning recipes and I shop at the beginning of the week, I have everything on hand to make meals throughout the week. And if I don't stick with the plan, perishable food items go to waste, and that's just like throwing money away, which I don't want to do.
By shopping based on my plan, I also avoid wasting time and money making extra trips to the grocery store during the week to pick up items. During the weeks when I don't have a plan, I end up going to the supermarket several times as I try to come up with meals on the fly and end up spending at least $50 more than if I had just made one shopping trip based on a meal plan. So if you'd rather spend that money on something other than more groceries, give meal planning a try and see how much you save.
Click through to read more about how to save money on food by doing a "freezer week."