Expert Tips: How To Pay Half of What Everyone Else Pays on Groceries

5 min Read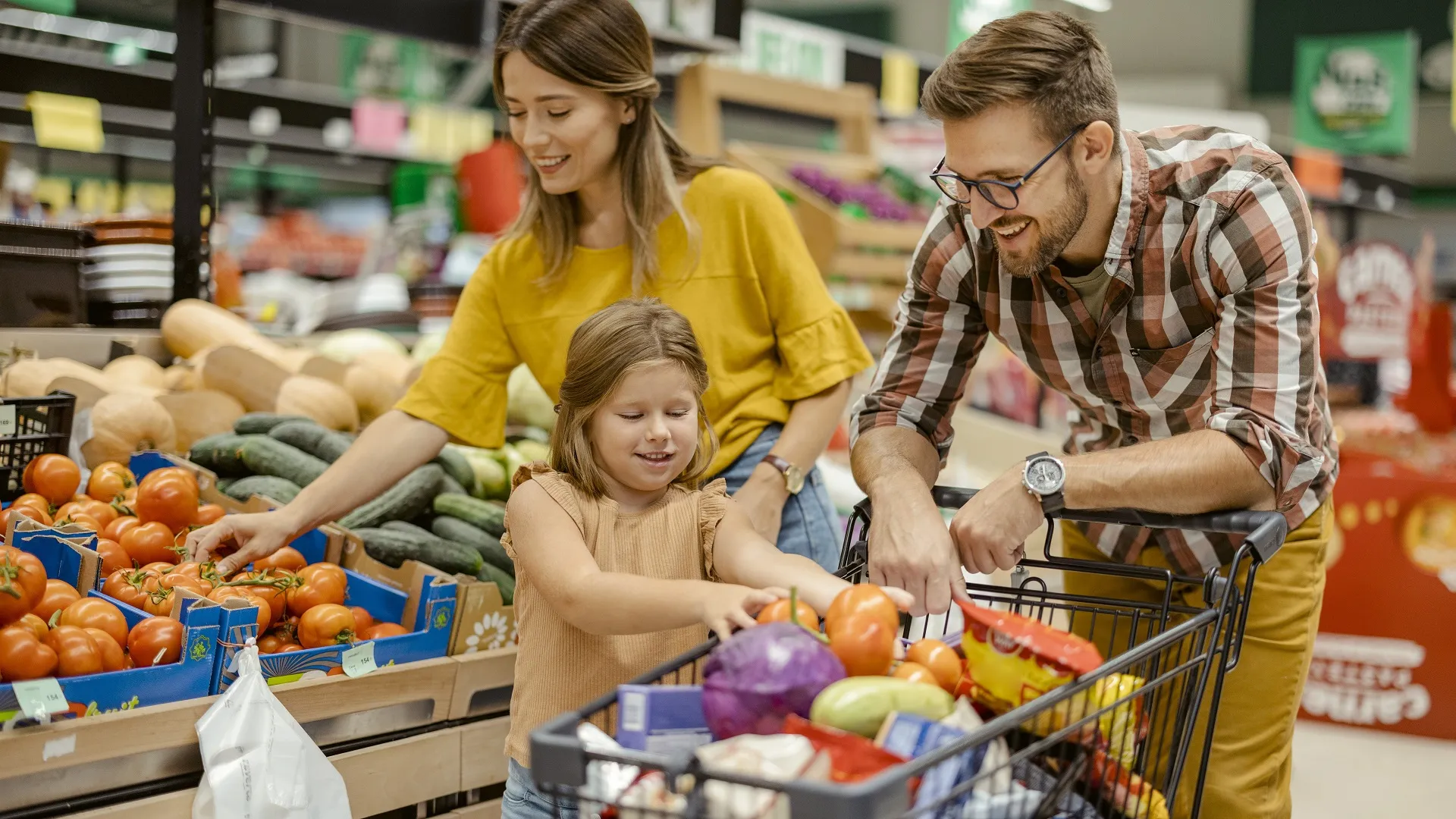 Make Your Money Work for You
Use Apps That Pay You Back
A free download and a few clicks on your phone can mean the difference between paying full price and getting money back every time you shop. 
"Apps like Ibotta and Checkout 51 are free to sign up and use, and you can earn cash back on different offers and even gas," said Ramhold. "If you're looking for an easy way to cut your grocery bill, this is a great one because you just have to browse through the available promotions, save those you're interested in, shop like normal, and upload your receipts to redeem the offers. Make it part of your grocery list-making routine, and you'll be surprised at how much you can save on your regular trips."
Take Our Poll: How Do You Think the Economy Will Perform in 2023?
Meal Plan Around the Weekly Sales
Most shopping pros will tell you to plan your meals for the week and shop according to that plan — and they're right. Shopping according to a meal plan keeps impulse purchases in check and avoids waste. However, you can double-up on your savings if you base your plan on the items with marked-down price tags.
"Shopping the regular sales at your favorite grocery stores is an easy way to save on your bill," said Ramhold. "But the truth is, if you go one step further and actually meal plan around those sales, you could save even more. By planning around what's going to be on sale for the week, you'll save even more than if you were to just shop the sales and buy your normal items. Plus, by meal planning around the sales, you may expand your standing menu and bring a little variety to your meals." 
Make Your Money Work for You
Shop Around
Most people have a favorite grocery store that they stick with — maybe out of habit, maybe because it's more convenient, or maybe because you signed up for the store's loyalty rewards program. No matter the reason, you can usually save money with a little bit of comparison shopping at nearby competitors.
"This is another one that's a relatively easy move to make, assuming you live close enough to multiple stores to make it worth it," said Ramhold. "If you live within range of a few different stores, then you may find that you can save by shopping around. But you have to factor gas costs into this as well — if you're having to drive long distances just to save a few dollars on produce, it's not going to be worth it."
Switch to the Store Brand
People are as loyal to brands as they are to their local supermarket — but here, too, you can probably save big bucks by giving something else a try. This is especially true when it comes to the cheaper, but otherwise identical store brand.
"If you aren't shopping for generics, it's time to update your routine," said Ramhold. "Plenty of store brands are just as good as name brands, if not even better in some cases. Buying generics can mean spending half as much on individual items compared to name brands, and your family won't notice the difference."
Opt for Pickup Instead of Delivery
COVID-19 changed the way America shops for groceries. If you're one of the millions who swapped trips to the grocery store for home delivery, you might be better served with the happy medium of curbside pickup. You still avoid the chore of pushing a cart with a janky wheel down the aisles only to stand in a long checkout line, but you dodge the steep fees and customary gratuity that come with home delivery.
"Since the pandemic, stores have widely started offering pickup and delivery services, but the delivery usually comes with an increased cost," said Ramhold. "Instead of relying on those, try to opt for pickup instead. This service is usually at no additional cost, and while you have to drive to the store, you don't have to do the shopping yourself. Some stores will even offer curbside pickup, so you may not even have to leave your car in order to get your groceries."
More From GOBankingRates
About the Author