7 Limited-Edition Summer Groceries You Need To Buy at Trader Joe's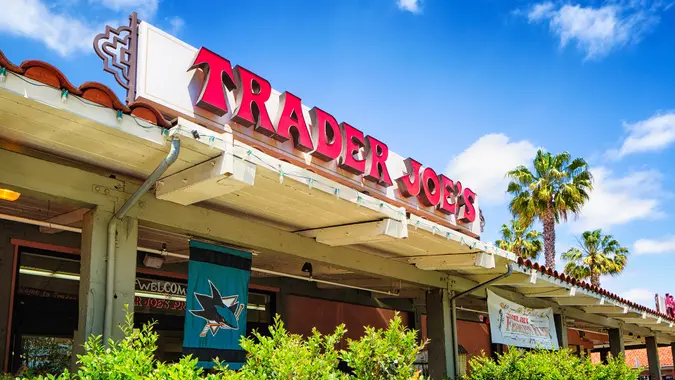 NicolasMcComber / Getty Images
Every season, Trader Joe's rolls out new goodies that you can only catch for a limited time. This summer, the grocery chain will be stocking its shelves with a new flavor of ice cream, another gluten-free option, a delectable seasonal candle scent and more.
Here's a look at seven of the limited-edition summer groceries worth buying on your next trip to TJ's.
S'Mores Ice Cream
The classic campfire treat gets a cool twist thanks to this limited-edition ice cream flavor. Made with a base of graham cracker-flavored ice cream, this treat features marshmallow and chocolatey swirls, plus a pinch of sea salt.
Gluten-Free Strawberry Muffins
This new gluten-free muffin is made with buttermilk, sour cream and strawberries. While it makes for an easy grab-and-go breakfast, it's also sweet enough to pair with vanilla ice cream for dessert.
Organic Mafalda Corta Pasta
This unique pasta shape resembles a very tiny lasagna ribbon and is ideal for those who prefer their pasta al dente. Add veggies for a hearty meal, use it as a base for a twist on a classic caprese, or simply drizzle with olive oil and parmesan for an effortless dinner.
Salted Caramel + Pistachio Scented Candle
Trader Joe's Brazil Nut Body Butter went viral for being a dupe of the much-loved Sol de Janeiro Brazilian Bum Bum Cream, and now the scent of the popular lotion is available in a new, limited-edition candle. The all-natural soy candle has a "warm, beachy, salted-caramel-meets-pistachio fragrance."
Make Your Money Work for You
Organic Blueberry Preserves
Made from wild organic blueberries, this limited-time flavor of preserves can add a summery twist to your next peanut butter and jelly sandwich.
Blueberry Fields Hard Cheese
Made from raw cow's milk, this savory cheese features a hint of sweetness thanks to its rind made from a blueberry purée. It's perfect for the centerpiece of your cheese board, as a topping for salads or just on its own.
Sfogliatella Pastry
Sfogliatella means "small, thin leaf or layer," and that's what you can expect from this Naples-style dessert. These crispy layered pastries are filled ricotta cheese and candied orange, and can be baked from frozen with no prep work required.
More From GOBankingRates