7 Money-Saving Cocktail Hacks for Prohibition Repeal Day
Gin bottled in bathtubs by home distillers, Bacardi smuggled from Cuba to Florida by rumrunners and whiskey bootlegged out of Ontario by Al Capone — prohibition-era drinking was all about ingenuity.
That ingenuity turned into creativity and prudence when Congress ratified the 21st Amendment in 1933 repealing prohibition in the middle of the Great Depression, launching a cocktail zeitgeist — after 13 years of masking the roughness of poorly made illegal spirits with sour and sweet ingredients — that changed American culture forever.
Celebrate Repeal Day this Dec. 5 by combining Prohibition-era frugality with some modern creativity. Here's how you can save money on these seven delicious cocktails.
Check Out: 30 of the Best Beers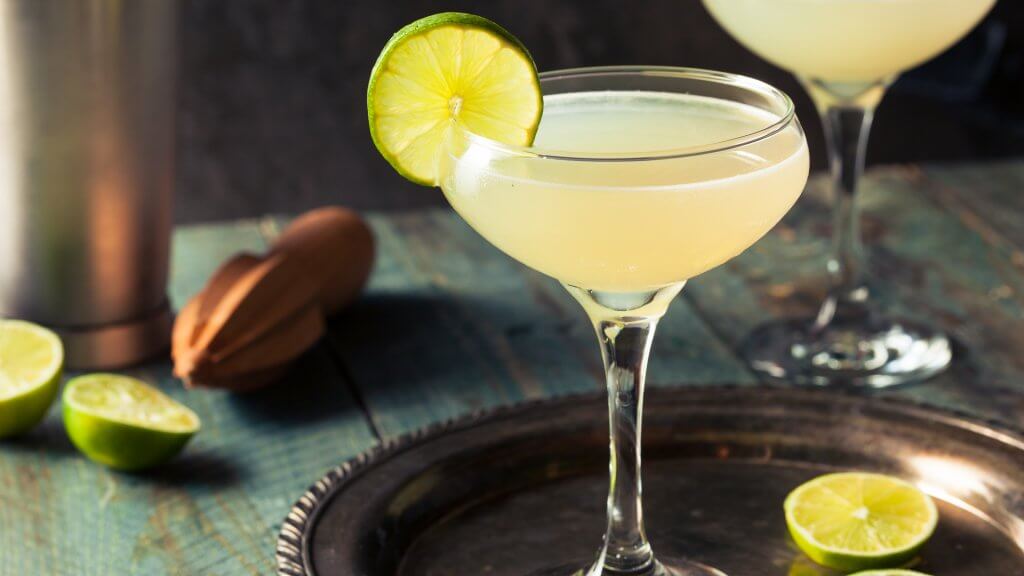 Bacardi Cocktail
If you drank rum during Prohibition, you likely drank a Bacardi cocktail. When Prohibition forced Bacardi to close its New York bottling plant, Emilio Bacardi and company executive, Enrique Schueg, turned inhibition into exhibition by mass-mailing postcards inviting Americans to escape their desert of a dry nation and visit Cuba.
Pan Am later joined Bacardi's campaign and created advertising slogans such as, "Flying from the Desert," "Cuba is Great — There is a Reason" and "Fly to Cuba and Bathe in Bacardi Rum," doubling island tourism between 1916 and 1926.
When American tourists landed in Havana, they were greeted at the airport by Rafael "Pappy" Valiente, Bacardi's first brand ambassador, bearing Bacardi cocktails, a vivacious mix of white rum, sugar and lime — a combination so divine Hemingway fell in love with it when he lived in Cuba.
Ratify the 21st Amendment in the style of Pappy Valiente and Papa Hemingway with an updated version of the Papa Doble, itself a variation of the original Bacardi cocktail, created by Constantino Ribalaigua Vert, the famed bartender of La Floridita in Havana.
If you want to save without sacrificing quality, substitute any white rum for Bacardi — the citrus juice and liqueur obscure its special taste, so you won't notice its exclusion.
To make a variation of the Papa Doble, fill a cocktail shaker with crushed ice and add:
4 shots white rum
2 shots lime juice
2 shots grapefruit juice
1 shot cherry liqueur
1.5 shots simple syrup
Shake, strain and serve in a daiquiri glass garnished with a lime wedge.
See: 32 Crazy Bacon-Themed Items Under $30 — Like Bacon-Infused Vodka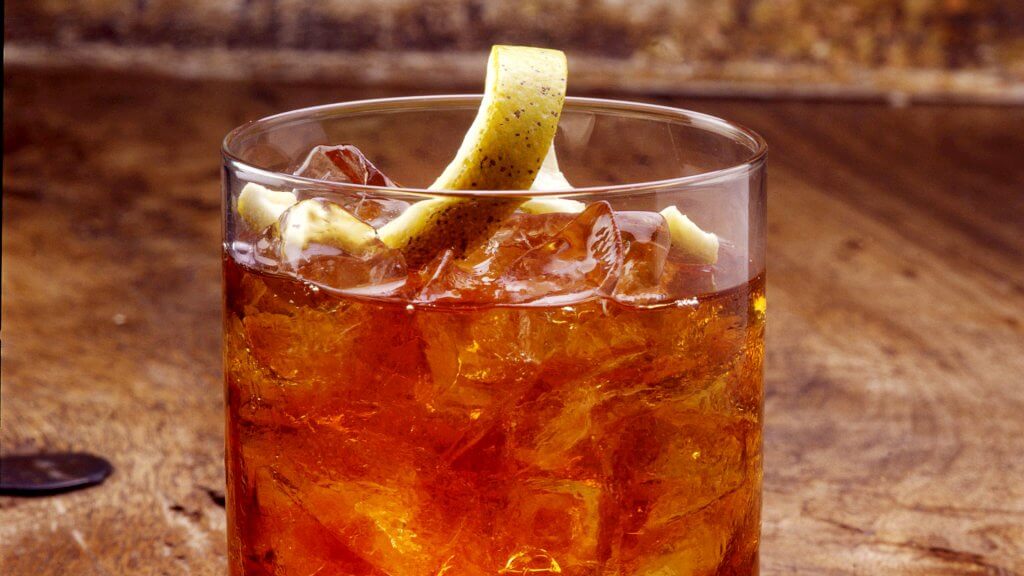 12 Mile Limit
During the Prohibition era, the U.S. claimed three miles of ocean off either coast as its territory, so any seaworthy scofflaw — another Prohibition-era term to describe drinkers — could legally consume outside that boundary. And they did — often.
In response, Congress tossed around the idea of extending the U.S. territory to 12 miles, prompting the creation of the 12 mile limit cocktail.
Tipplers were sure to make those 12 miles out to sea count, so the 12 mile limit contains a trifecta of strong spirits — rye whiskey, rum and brandy. To make this drink more palatable, use a homemade syrupy grenadine or make your own rich fruit-based simple syrup using your fruit of choice — homemade syrups taste better and cost much less than prepared mixers.
To make your own 12 mile limit cocktail, mix the following in a cocktail shaker with ice:
2 parts white rum
1 part whiskey
1 part brandy
1 part fruit syrup
1 part lemon juice
Pour into a chilled glass and garnish with a lemon twist. If you don't have a cocktail shaker, don't buy one unnecessarily — you can use a travel mug, mason jar or just plain drinking glasses.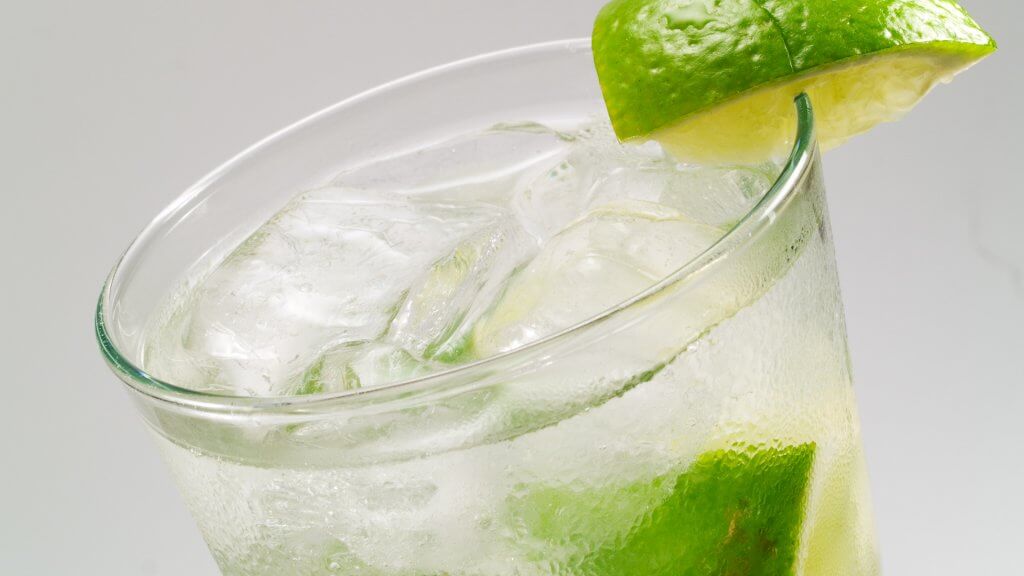 Gin Rickey
What do you do when you have to dilute pure grain alcohol with water, but the jugs don't fit under the tap in your kitchen sink? If you lived in the Prohibition era, you'd use the bathtub — d'uh.
Bathtub gin had little in common with classic distilled or London dry gin. Instead of distilling neutral grain spirits with botanicals like coriander, orange peel and dragon eye, you made bathtub gin by infusing grain alcohol with botanicals in a bathtub.
You can make bathtub gin by diluting grain alcohol by half with spring water and infusing it with two parts juniper berries to one part each botanical — and you don't have to make it in your bathtub either. You can use any herbs, spices and fruits you like to make this gin your own as long you give it a predominant juniper flavor.
Bathtub gin exemplifies economical cocktailing as much as it does resourcefulness. Grain alcohol's neutrality gives you a wide berth for exploring your creativity and you can make two 750-ml bottles for less than the price of one 750-ml bottle of dry gin.
To make a gin rickey in the style of a Fitzgerald antagonist, add these ingredients to a tumbler of ice:
1 shot homemade bathtub gin
The juice of half a lime
Rub the lime around the glass rim, drop it in and top off with club soda.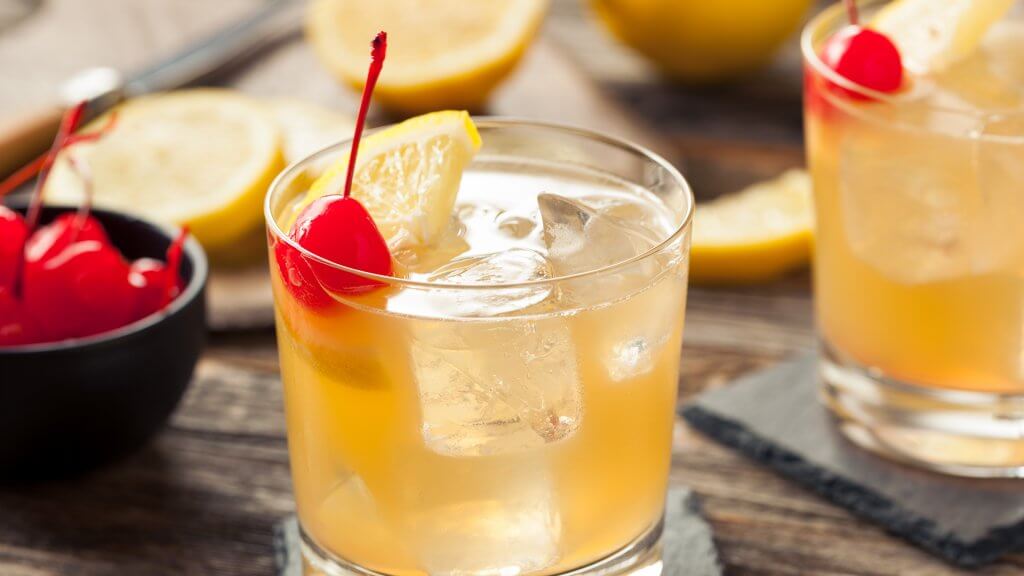 Whiskey Sour
Michigan banned the manufacturing, sale and consumption of alcohol three years prior to Prohibition, and in doing so laid the foundation for the efficient bootlegging throughway known as the "Windsor-Detroit Funnel," a play on words on the nearby Windsor-Detroit tunnel.
The major players were already in place. Blaise Diesbourg — fittingly known as King Canada — already had a rum-running outfit via the funnel and connections with the Purple Gang in Detroit. Hiram Walker, the maker of Canadian Club whiskey, had moved his distillery to Ontario when Prohibition garnered support in the early 20th century.
When Prohibition took effect, the last piece of the network, the notorious Al Capone, stepped up to make his mark as the era's premier Mafioso-slash-bootlegger. Around 75 percent of the booze smuggled into the U.S. during Prohibition, a great deal of it whiskey, went through the Windsor-Ontario Funnel and, unsurprisingly, marked the creation of a number of whiskey-based cocktails still enjoyed today, including the whiskey sour.
The original whiskey sour had the ideal proportions of alcohol to sweet and sour ingredients to veil the taste of less-than-top-shelf whiskeys. Lemon juice, simple syrup, maraschino cherries, orange slices and, for those of the steel stomach, egg whites, knocked the harshness out of any alcohol, even homemade hooch.
You don't need to spend much money to make a quality whiskey sour. You won't taste the quality of a fine whiskey or scotch in a mixed drink so you should use a low-price brand — perfect for imbibing on a budget.
To celebrate this Repeal Day with your own version of a whiskey sour, mix the following in a cocktail shaker:
1 part whiskey
1.5 parts juice
1.5 parts simple syrup
You can use any juice, but include at least one sour citrus fruit, such as lime or lemon. Use a homemade, infused simple syrup for additional flavor and garnish with a citrus wedge.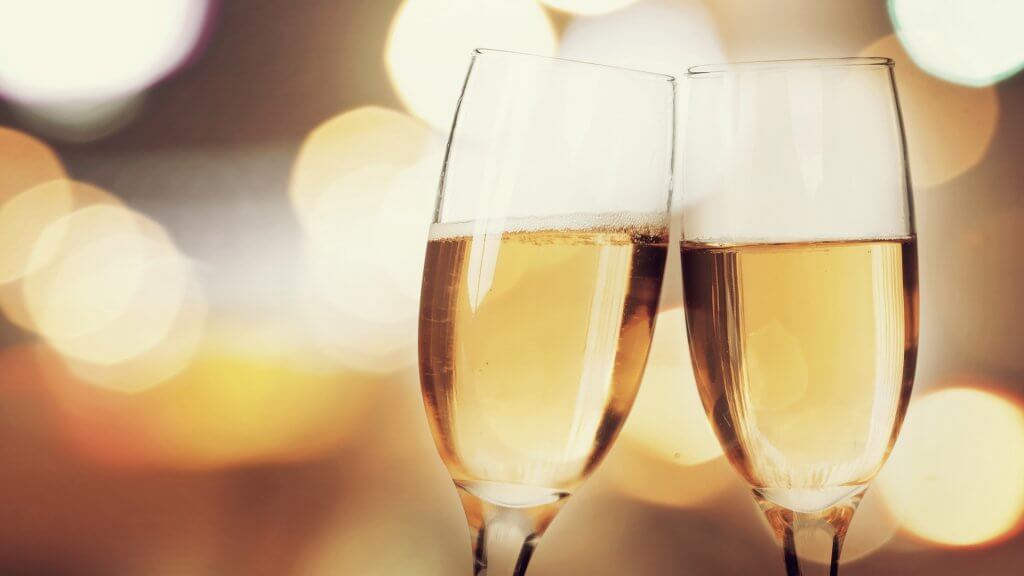 French 75
The French 75, another gin-based Prohibition tied-me-over, took a hit on its panache when the great liquor drought of 1920 swept the U.S.
Brought over by Americans returning from the City of Light, the French 75 — reinvented in 1925 by Harry MacElhone, the ex-pat owner of the New York Bar in Paris — quickly underwent significant changes that produced a drink hardly an echo of the original.
The original French 75, named after the canon de 75 modèle 1897 for its kick, called for Cognac and Champagne, whereas the Americanized version used bathtub gin and seltzer water.
On this coming Prohibition Repeal Day, you can make a better — much, much better — French 75 on the cheap using California sparkling wine and an inexpensive domestic brandy. In a cocktail shaker with ice, mix:
1 shot brandy
1 Tbsp. simple syrup
A generous squeeze of lemon juice
Strain into a chilled champagne flute, top off with dry sparkling wine and garnish with a lemon spiral.
Check Out: 6 Best Celebrity Vodkas for Under $48 on National Vodka Day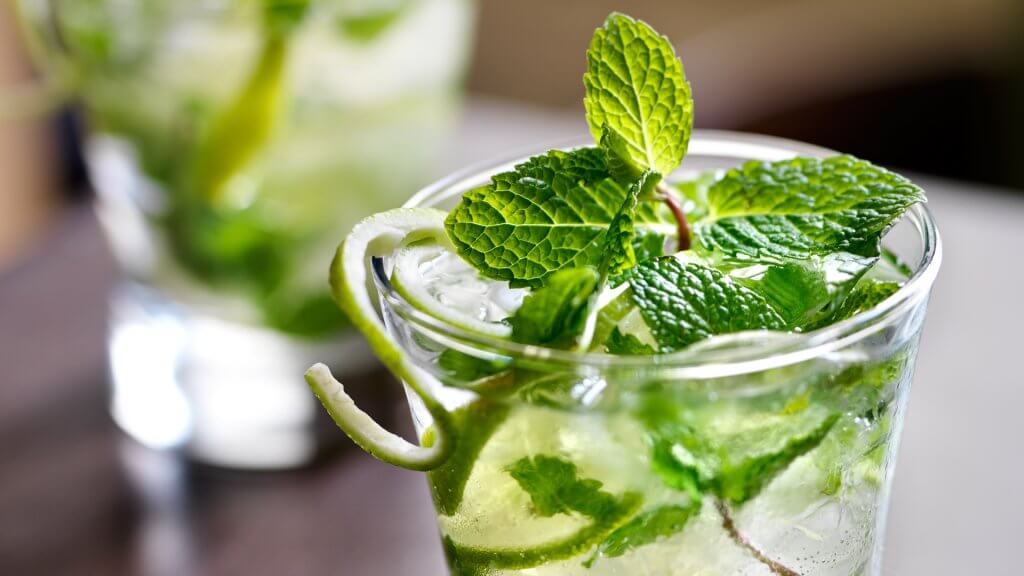 South Side Fizz
The original south side fizz — a cocktail tangentially related to Al Capone and his Chicago Outfit — used powdered sugar,  a generous dose of lemon juice and a stack of mint leaves to divert the taste buds from the gin that gave its taste a preponderance of tinny, medicinal notes among its lighter or often altogether absent floral, botanical touches.
Although Capone's outfit dominated the southland gang scene during the Prohibition era, Dean O'Banion's and, after his death, Hymie Weiss's north side mob always had superior alcohol. That was until Al Capone had Weiss killed and gained control of the north side with its breweries and distilleries.
Rumored to be Capone's favorite cocktail, the south side fizz grants a lot of latitude for tweaking. You can save money on liquor — and create a taste redolent of the original — if you use bathtub gin.
To make your own take on this classic, use fruit-based simple syrup instead of powdered sugar, basil or lemon balm instead of mint and lime or orange juice instead of lemon. Then muddle eight to 10 herbs in a cocktail shaker and add:
2 parts bathtub gin
1 part citrus juice
1 part simple syrup
Stir until mixed and add ice, then shake the cocktail and strain it into a tumbler. Top off with chilled club soda and garnish with fresh herbs.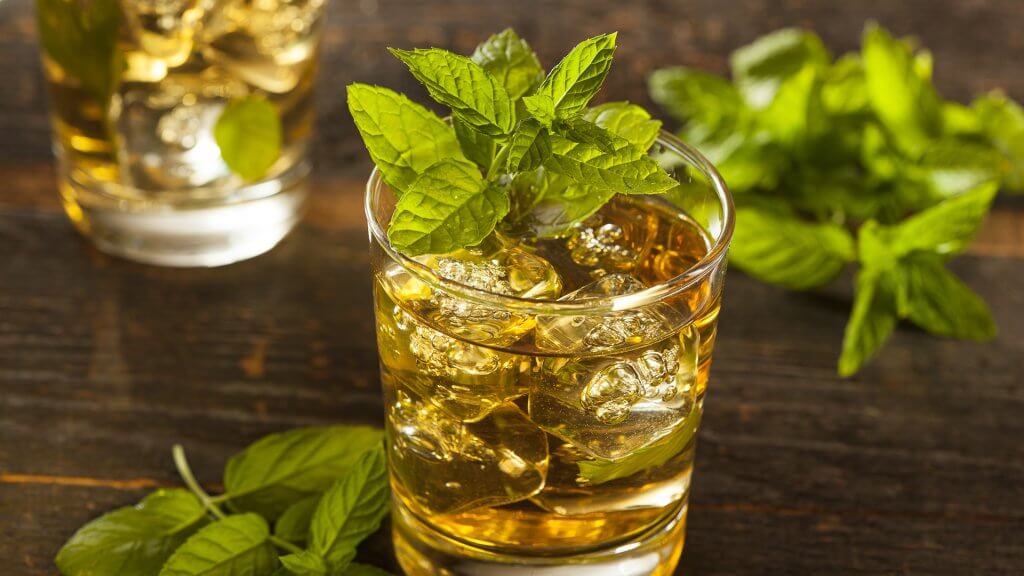 Mint Julep
Before Churchill Downs named mint julep the official drink of the Kentucky Derby in 1938, well-heeled scofflaws made it a favorite of speakeasies. Not that many folks were picky — it was Prohibition, after all. The abundance of whiskey, thanks to King Canada and the Windsor-Ontario funnel, and fragrant muddles of mint made bootleg whiskey pleasing to palates more accustomed to Kentucky bourbon.
Leave tradition behind and make your own variation of mint julep on Repeal Day. Try basil, Melissa or lemon verbena in your julep and, instead of muddling the herbs, make an infused simple syrup with them. And just because the mint julep has a rich history doesn't mean you need wealth to enjoy it — use inexpensive whiskey, like Churchill Downs does. To a chilled glass, add:
1 part julep
1 tsp infused simple syrup
1 shot whiskey
Then add one cup of crushed ice and finish with a sprig or two of herbs.
Up Next: 15 Guilty Pleasures — Like Cocktails — That Are Hurting Your Bank Account