SNAP Benefits Extended to Uber Eats Grocery Deliveries Starting in 2024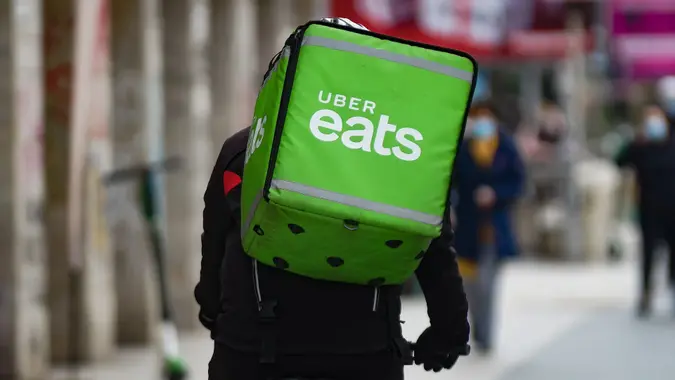 lcva2 / iStock.com
Ride-hailing and food delivery company Uber announced that it will begin accepting food stamps next year. Participants in the Supplemental Nutrition Assistance Program (SNAP) will be able to order groceries through the Uber Eats app using an EBT card for payment.
Uber is following closely behind Instacart and Amazon. Instacart was one of the first grocery delivery services to bring SNAP online in 2020 and has recently expanded to all 50 states. In March, Instacart reported that the number of monthly EBT customers has increased by over 30% year-over-year.
According to a study conducted by the University of Kentucky with support from Instacart, online grocery shopping has helped remove some of the barriers for SNAP households that make it harder for low-income families to access fresh food. Research found that online SNAP shoppers spent $5.24 more on fruits and vegetables than in stores without increasing their total grocery bill.
"We know that online food delivery can have a meaningful impact in reducing barriers to fresh groceries, especially for the most vulnerable — including people living in food deserts, seniors, and those facing disabilities or transportation barriers," Therese Lim, senior director of product, Uber Eats New Verticals and Uber Direct, wrote in the company's news release.
Uber is also launching a new AI-powered assistant to help improve the overall shopping experience. Later this year, shoppers can chat with the AI assistant for meal recommendations, to find deals at popular restaurants and reorder meals to save time and money. Uber says the AI assistant will also make it easier for customers to meal plan, find sales on grocery items and reorder ingredients for favorite recipes while sticking to a budget.
Make Your Money Work for You
Shoppers can also find the best deals from their favorite brands with the Uber Eats Sales Aisle. The new feature combines promos and deals into one easy-to-find space.
More From GOBankingRates