SNAP Denied: Residents in This State Are Losing Out on Benefits Because Their Cars Are Worth Too Much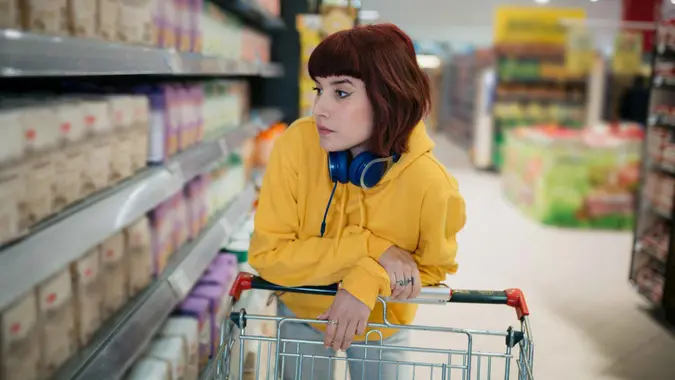 Brothers91 / Getty Images/iStockphoto
A new law in Texas could help more than 54,000 SNAP applicants who were denied benefits in 2022 due to the value of their vehicles, according to Feeding Texas, a food bank nonprofit.
SNAP eligibility is based on a household's size, income and resources, but the Texas Health and Human Services (HHS) office in Austin said due to House Bill 1287, certain resources may be excluded when determining eligibility, KXAN News reported. This increased the fair market exclusion for the first vehicle from $15,000 to $22,500. Extra vehicles will be based on $4,650 to $8,700.
"No family should lose their ability to put food on the table because of inflation in the car market, but that is exactly what is happening in Texas," Celia Cole, CEO of Feeding Texas, said in a news release. "Used cars significantly increased in value in the past year due to inflation and supply chain challenges. As a result, many families that were previously approved for SNAP have had their benefits taken away."
Kelley Blue Book reported that Americans paid an average of $27,256 in May for a used car — $457 higher than the previous month. Used car prices have been rising since the start of the pandemic. KBB noted that car prices will likely stay high over the next several years.
Sen. César Blanco (D-El Paso) and Rep. Ryan Guillen (R-Rio Grande City) filed bills in the Senate (SB 273) and House (HB 1287) that would index the SNAP Vehicle Asset Test to inflation. Rep. Guillen said earlier this year that these vehicle limits were set over 20 years ago and in desperate need of an update.
In 2019, 11,615 Texas households were denied SNAP due to the Vehicle Asset Test. Today, that number grew to 54,740 — nearly five times as many denials, says Feeding Texas. The bill was signed into law on June 12, 2023.
Make Your Money Work for You
More From GOBankingRates