SNAP Payment Errors Jumped to 10% Last Year — Will Trend Continue Now That COVID Emergency Allotments Have Ended?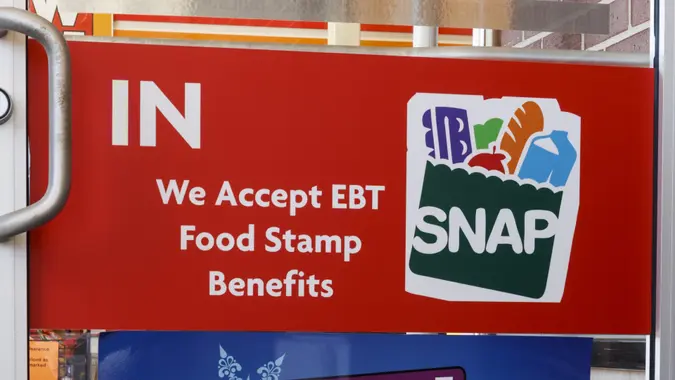 jetcityimage / iStock.com
On June 30, the U.S. Department of Agriculture released a statement reporting high rates of SNAP payments made in error due to challenges experienced during the pandemic.
States had an overpayment error rate of 9.84%, which is a 3% increase from fiscal 2019 to fiscal 2022, the Washington Examiner reported. There was also an underpayment error rate of 1.7%.
The USDA claimed that the higher-than-average error rate was because of staff vacancy rates at state agencies as high as 25% — as well as a period of difficulty hiring (and training) new case managers during a time of elevated demand.
"The first state-by-state set of payment error rates coming out of the pandemic reflects the challenging circumstances under which the state agencies were operating, and from which many are continuing to recover," said USDA Deputy Under Secretary for Food, Nutrition, and Consumer Services Stacy Dean.
The USDA detailed that this error rate is not because of fraud. Instead, it's largely due to unintentional mistakes by the state agency or household that resulted in the state determining an applicant was eligible when they were not — or incorrectly calculating benefit amounts.
Overpayment rates are not a loss to the government, per the USDA. The reported error rates don't account for the fact that while some households received an overpayment of their benefit, the combined total of their regular SNAP plus their emergency allotment payment did not exceed the capped amount.
The USDA indicated the agency has already taken steps to help states reduce payment errors. "We are doubling down to work with state partners to find ways to decrease payment errors and tackle the issues aggressively at their root cause," Dean said.
Make Your Money Work for You
More From GOBankingRates