These Will Be The Top 9 Grocery Trends Of 2021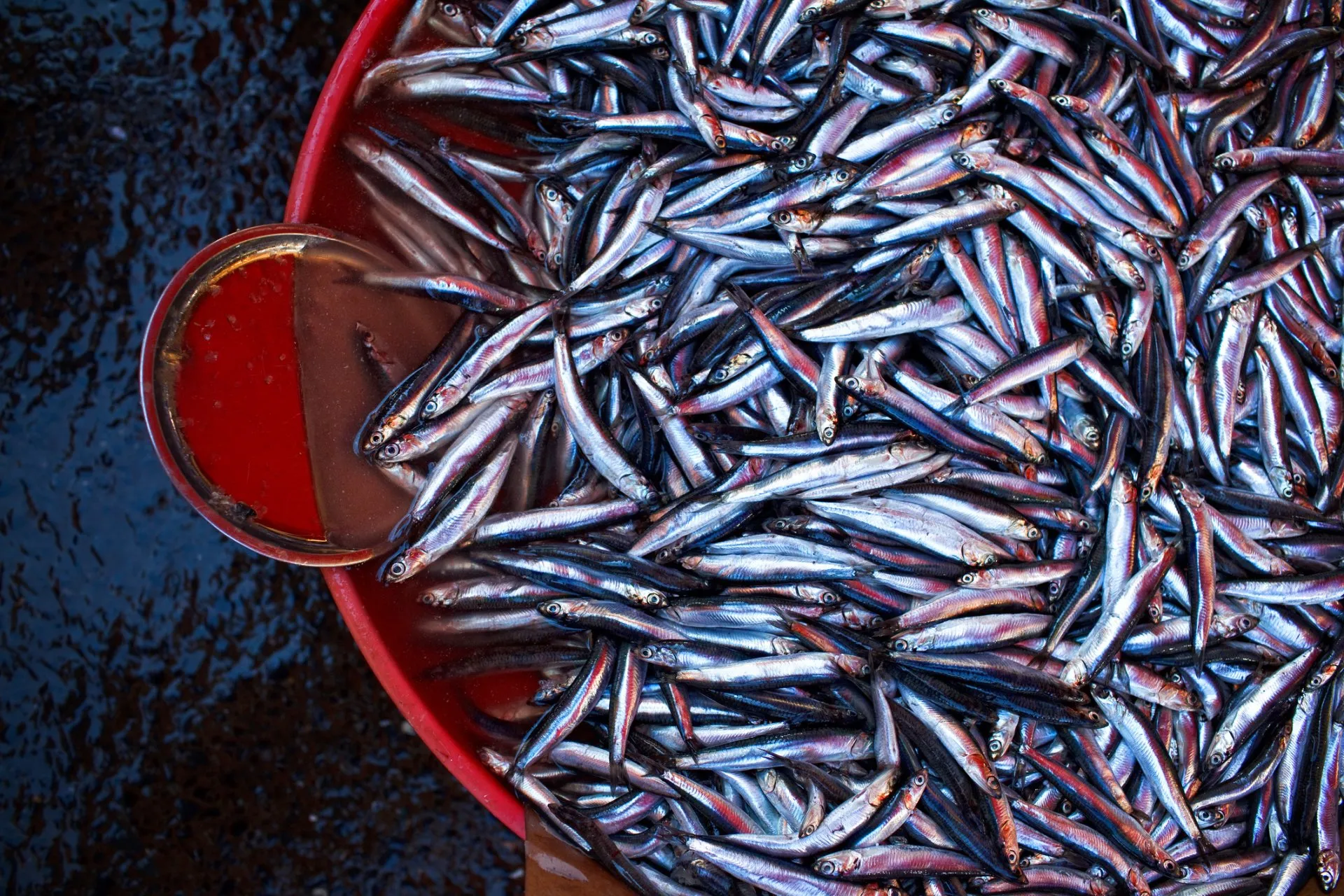 Grocery stores haven't always operated with the self-service model we have today, where you grab a cart and fill it up as you please. That didn't begin until 1916, when Piggly Wiggly opened its first location in Memphis, Tenn. and introduced the cutting edge concept of a supermarket. Before Piggly Wiggly, there was no such thing as a one-stop grocery shopping destination. Instead, consumers went to the butcher shop, the bakery shop, the farmers' market, and so on, until every item on their shopping list was checked off.
In 2020, the grocery industry didn't see as radical a reinvention as it did in 1916 via Piggly Wiggly, but it did undergo substantial changes because of the COVID-19 pandemic. "New Year, New Cart: The Tastes and Trends of 2021", a new report from Instacart, examines how consumer interest and purchasing behavior at the supermarket morphed in 2020, and how these tendencies will continue in 2021.
GOBankingRates has taken a look at some of Instacart's top trends. We've also consulted expert sources in the grocery sector to learn their take on the grocery shopping trends we can expect in the new year.
Online Shopping During Work Hours
Weekend shopping is still popular, but 22% of Americans have shifted from weekend shopping to weekday shopping, Instacart found. People are even shopping while working, with Instacart noting a 32% increase in orders placed between 9am to 5pm. This shift in purchasing behavior is likely owed to the fact that more people are working from home and also adhering to social distancing guidelines.
Spice And Sauce That Packs A Punch
More than one in five Americans (21%) of Americans are embracing exotic spices and sauces into their cooking this year, Instacart found. Sales of Piri Piri sauce are up by 725%, as are Lao Gan Ma by 227, Za'tar by 39% and Gochujang by 17%. Turmeric, which saw buzz in 2020 for its antiviral properties, is also up, by 18%.
Make Your Money Work for You
Homemade Cocktails With A Healthy Twist
"Cocktail making has taken on a new role during the pandemic, and purposeful cocktails are set to take off into 2021," said Miriam Aniel, head of Content and Research at Tastewise. "Consumers are looking towards functional ingredients as a form of self-care, one that nourishes the body and the mind. Beverage ingredients that will be a hit are those aligned with gut health, immunity, detox, and plant-based demands. One emerging trend is alcohol-free mocktails using high-end ingredients, such as kombucha and charcoal infusions. We've also seen apple and pineapple in beverages increase in wellness beverages over 70% in home use over the past year."
Instacart's report found that searches for hard kombucha were up 320%, while searches for hard seltzer — deftly marketed as low-calorie and low-sodium — were up 519% from 2019.
No Comeback For The Salad Bar
Carbonate, a brand communications and creative services agency that works with the food and beverage sector predicts that the salad bar — once a supermarket staple — won't be coming back anytime soon, if ever.
"Don't expect to see a buffet, salad bar, grocery store or cafeteria self-service area open any time soon," said Candace MacDonald, co-founder and managing director of Carbonate. "New technologies are providing a way to allow for customization while keeping food safe, behind barriers and under temperature control, all while minimizing physical contact. Cafeterias, hotels and grocery stores are all experimenting with these options."
Make Your Money Work for You
Supporting Brands With BIPOC Owners
Who owns the brand and what do they represent? This is a detail that shoppers care about more than they used to, and they'll go on caring in 2021. Instacart's survey found that interest in women- and BIPOC-owned brands is apparent, with 14% of Americans saying that they've researched brands run or owned by women, while 14% have researched BIPOC-run or owned brands in 2020. Instacart identified the following high-performing women- and BIPOC-owned brands on the Instacart marketplace as brands to watch in 2021:
Partake Foods
Pipcorn
Pitmaster LT's
Glory Foods
Uncle Nearest
The Keto Craze Continues
Interest in the popular ketogenic (keto) diet, which embraces a high-fat and low-carb meal plan, will carry on in 2021. According to Grand View Research, the global ketogenic diet market size was valued at $9.57 billion in 2019 and is anticipated to grow 5.5% from 2020 to 2027.
Instacart's data also suggests growth in this niche category, with the following products seeing a boom in sales:
KetoPint Salt and Caramel Keto Bar
Think! Keto Protein Bar — Chocolate Peanut Butter Pie flavored
Birch Benders Keto Pancake and Waffle Mix
Sundae Shoppe Keto Peanut Butter Fudge Ice Cream
Sundae Shoppe Keto Cookie Dough Ice Cream
Sundae Shoppe Keto Mint Chip Ice Cream
Lenny and Larry's Keto Gluten Free Chocolate Chip Cookie
Epic Chicken Sriracha Protein Bar
Ratio Keto Friendly Strawberry Dairy Snack
Ratio Keto Friendly Vanilla Dairy Snack
Fresh Baby Food
"The new USDA Dietary Guidelines for 2021 place a large emphasis on improving nutrition for children under age 2," said Dr. Nicole Avena – a nutrition expert and author of "What to Feed Your Baby and Toddler," as well as an assistant professor of Neuroscience at Mount Sinai School of Medicine and visiting professor of Psychology at Princeton University. "Having access to fresh foods that contain vegetables is the best way to do that. Parents can't always prepare meals from scratch, so having store-bought options that are healthy and haven't been sitting on the shelf for months is a welcome addition to the baby and toddler food category."
Make Your Money Work for You
All About Anchovies
Anchovies haven't always gotten the best media attention, and to be fair it makes sense why not: Any creature served for consumption with its eyeballs still intact leaves room for alarm. But as more mainstream foodie influencers like Alison Roman flaunt recipes that use anchovies, and research about the potential health benefits of the Omega-3-rich fish continues to emerge, anchovies have become more popular. Instacart found that anchovy sales are up 85% in year-over-year sales.
Food Bloggers And Retailers Unite
With COVID-19 still putting harsh restrictions on restaurants, at home cooking will continue and consumers will keep hitting Google to discover new recipes and pearls of culinary wisdom. For grocery retailers, this presents an opportunity to expand their role by partnering with food blogs and other content creators to build its brand, similar to way the restaurants did in pre-pandemic times.
Veronica Dailey, chef and founder of EasyVeganMealPrep, recently partnered with Walmart.com to promote her recipes, while Walmart can tap her ample social media following.
"By the first quarter of 2021 I expect to have all of the ingredients and equipment in my recipes to link to Walmart.com purchasing options," Dailey told GOBankingRates. "By linking directly to an online grocery store, this will allow readers to find recipes, order ingredients and have them delivered straight to their home without having to leave the house. I expect this to be an ongoing trend in the coming years and many other food bloggers to also do the same with their recipes."
More From GOBankingRates:

BEFORE YOU GO
See Today's Best
Banking Offers