10 Best Things To Buy at Trader Joe's for Less Than $5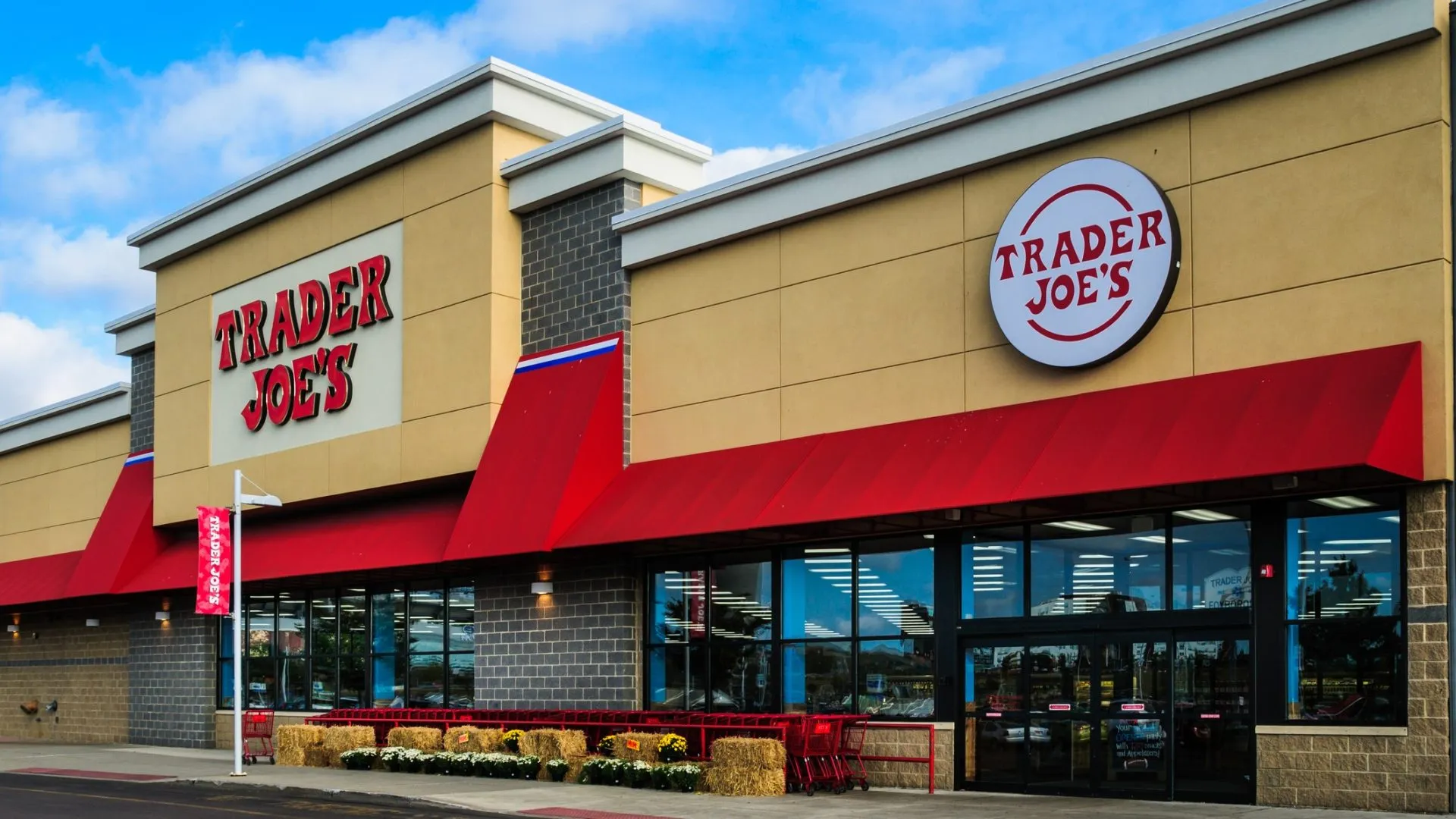 Ask any shopper what their favorite things to buy at Trader Joe's are and they'll likely share more than a few delicious items. Asking what the best Trader Joe's buys are for under $5, however, takes a little more thought — and maybe some receipt review.
GOBankingRates asked several Trader Joe's shoppers to share their picks for the top buys in this price range and they delivered. From breakfast items to tasty snacks, here are the 10 best things to buy at Trader Joe's for less than $5.
Chicken Breakfast Sausage Patties
Price: $3.29
Let's kick off this list with breakfast essentials. Trader Joe's Chicken Breakfast Sausage Patties are priced at $3.29 with six patties inside each bag. This breaks down to each patty costing around 54 cents apiece.
Vered DeLeeuw, founder of Healthy Recipes Blog, recommends these patties because they are low-carb, gluten-free and contain just chicken and spices. When cooking them, DeLeeuw recommends pan frying them (the patties arrive fully cooked) in olive oil for an easy breakfast.
Hashbrowns
Price: $2.79
Pair your breakfast patties with an affordable side dish. Priced at $2.79, there are 10 hash browns inside every package of Trader Joe's Hashbrowns. This breaks down to spending about 27 cents each. 
Julie Ramhold, consumer analyst at DealNews.com, recommends these for anyone who loves crispy hash browns but doesn't want to make them from scratch. "They're perfect for breakfast bakes as they make a great foundation for things like bakes that call for layers of hash browns, scrambled eggs, gravy and cheese."
Make Your Money Work for You
Cheese & Green Chile Tamales
Price: $3.79
If you need a quick, convenient and flavorful lunch or snack, Sarah Harper, registered dietitian and creator of The Addy Bean: A Flexitarian Food Blog, recommends buying Trader Joe's Cheese and Green Chile Tamales.
Each package includes two tamales and is priced at $3.79. This means each tamale on its own would cost about $1.89. Aside from being affordable, Harper said they're a healthy option.
"One frozen tamale has 230 calories with eight grams of protein," said Harper. "Pair a single tamale with a couple of tablespoons of Greek yogurt for a little extra protein and calcium and a drizzle of Trader Joe's Green Dragon Hot Sauce for a spicy kick."
Greek Whole Milk Yogurt Plain
Price: $2.99
Speaking of Greek yogurt, this is another recommended must-buy for under $5 at Trader Joe's.
Each 16 ounce tub of Trader Joe's Greek Whole Milk Yogurt costs $2.99. DeLeeuw said this yogurt is perfect for breakfast or as a snack.
"It's extra creamy and not as tangy as other yogurts. I love it with frozen berries and a few dark chocolate chips!" said DeLeeuw.
Oven-Baked Cheese Bites
Price: $2.99
At $2.99 for a personal size bag, DeLeeuw can't get enough of Trader Joe's Oven-Baked Cheese Bites. 
"The only ingredient is cheese, and they are low-carb and gluten free," said DeLeeuw.
Cut Butternut Squash
Price: $3.99
If you find cutting up your own butternut squash is too much of a hassle, especially if you have limited space and lack the right tools, Ramhold recommends the convenience of Trader Joe's Cut Butternut Squash. 
While the general shopping rule of thumb is often to not buy pre-cut vegetables or fruits to save money, Ramhold said the price for this butternut squash is worth the amount you get (20 ounces).
Make Your Money Work for You
Cauliflower Gnocchi
Price: $3.29
Looking for a health conscious meal which is easy to put together and even easier on your wallet? Pick up a 12-ounce bag of Trader Joe's Cauliflower Gnocchi. 
Each bag, Harper said, contains 330 calories, 15 grams of fiber and five grams of protein. "Toss in some chicken or plant-based sausage with a delicious sauce, and you have a balanced, satisfying, and inexpensive meal."
Organic Elote Corn Chip Dippers
Price: $2.69
Ramhold has been a longtime fan of Trader Joe's Organic Elote Corn Chip Dippers, which are priced at $2.69 for a 9.75 ounce bag. 
"These deserve to be a pantry staple because of their versatility and affordable price point," said Ramhold. As for munching tips, Ramholds said these chips are excellent for dipping in guacamole, pairing with chili and even crushing them up as breading on chicken for extra flavor.
Garlic Spread Dip
Price: $3.69
Melissa Cid, consumer savings expert for MySavings.com, absolutely loves Trader Joe's Garlic Spread Dip. It may even be better than dip you find dining out at restaurants.
"This dip rivals some of the best I've had at Mediterranean restaurants at only $3.69 for eight ounces," said Cid. "The rich and creamy garlic dip goes great with shawarma, falafel, pita chips and rice dishes."
Sublime Ice Cream Sandwiches
Price: $4.99
At $4.99 per box, Trader Joe's Sublime Ice Cream Sandwiches barely make the $5 cutoff, but we absolutely had to include them.
"These are legit the best chocolate chip ice cream sandwiches I've ever had," said Ramhold. "The ice cream is creamy, the cookies are perfectly soft, and a box of four is just $4.99, which means it's an excellent item to keep in your freezer year-round. If you love ice cream sandwiches, these should be on your radar and in your cart on every Trader Joe's run."
More From GOBankingRates