Forget Millennials: 7 Reasons Gen Z Is Better With Money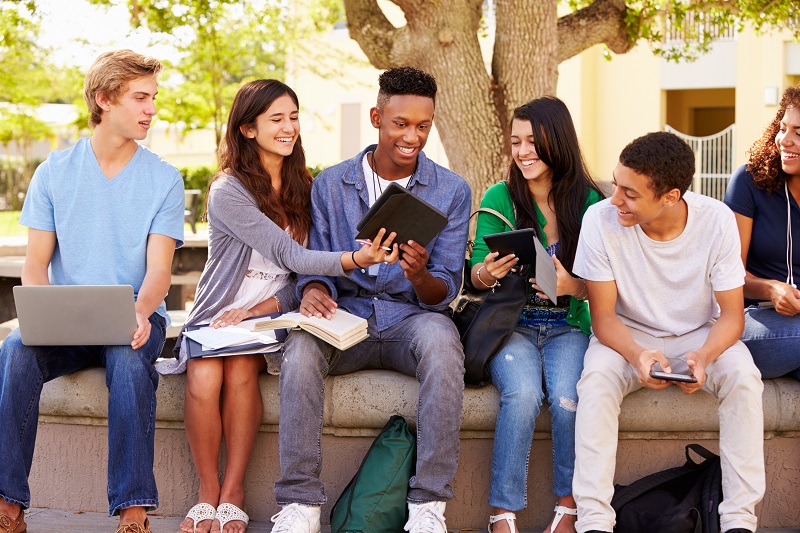 Millennials have monopolized headlines for nearly a decade, but as members of this generation age into their thirties, a new generation is quickly moving into the spotlight. Generation Z, roughly defined as those born between 1995 and today, make up a quarter of the American population.
Report findings suggest these young up-and-comers might be more savvy than their millennial predecessors — financially and professionally. This next wave of young adults might be the start of a new, and possibly improved, fiscal reality. If you're still asking yourself,  "What is Generation Z?" read on to learn more about this generation on the verge and why they might be the most financially savvy yet.
Read: Survey Finds Millennials Fear Always Living Paycheck to Paycheck
1. Generation Z Is More Realistic
Where millennials were raised with the idealism of the "trophy generation," Generation Z witnessed the chaos of the economic downturn in their young years — developing their initial fiscal outlook from a practical point of view.
"Growing up in an uncertain economy and being raised by more frugal and skeptical Gen Xers has shaped a less entitled, more money-conscious generational cohort," said Christine Hassler, author of the "20 Something Manifesto."
Dan Schawbel, managing partner of Millennial Branding and author of "Promote Yourself" agreed, saying, "Gen Z is more conservative with their spending habits than their millennial counterparts because they saw their struggles and don't want to end up jobless, living with their parents."
2. Generation Z Are More Informed Consumers
Generation Z was born into the internet age, meaning they are better positioned to comparison shop online and research products than any other generation. In fact, 52 percent of Gen Z uses social media or YouTube for research purposes, according to Marketing Profs.
"They are more likely to research products and services before making purchases and shop for clothes, books and electronics online," added Schawbel.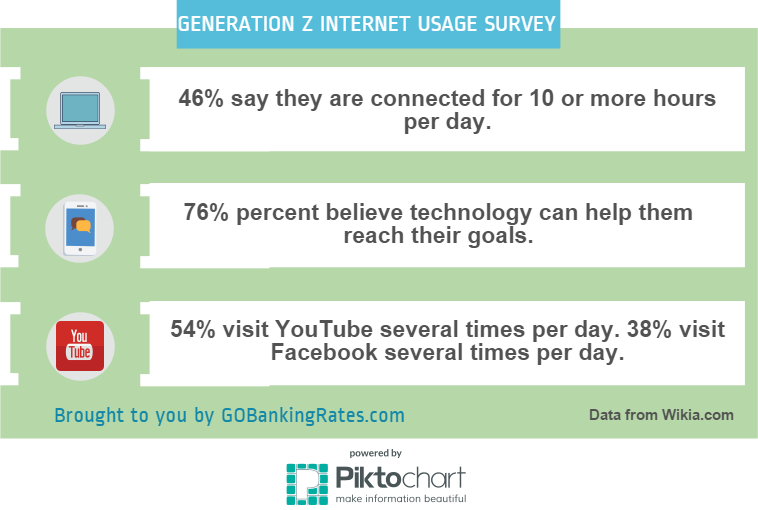 In a survey conducted by Better Homes and Garden, when Gen Z respondents were asked how much they would expect to spend on a home, they gave an average response of $274,323 — less than $1,000 off the actual median home value of $273,500. Overall, Generation Z prizes homeownership above going to college, marriage and having children, meaning they might be more inclined to tackle long-term financial goals.
Related: Why Millennials Will Make It Easier for You to Buy a House
3. Generation Z Is Price Conscious
Gen Z's price consciousness also makes them more wary of college costs. Ever rising student loan balances have notoriously plagued millennials, who were taught by their parents that a college degree was a guaranteed way to gainful employment. Generation Z, however, is looking to take a more mindful approach to their education.
In a survey conducted by Adecco, 21 percent of Gen Z respondents said they were concerned about the price of tuition, compared to just 13 percent of millennials. Meanwhile, Gen Z appears to be averse to taking on any more debt than necessary, with just 64 percent considering advanced college degrees compared to 71 percent of millennials.
"Gen Z seems to be more practical in viewing college as a vehicle towards a job, which is where placement outcomes are highly influential in their cost analysis and higher education decisions," added Joan Kuhl, founder of Why Millennials Matter.
4. Generation Z Is Preparing for Work Today
Members of Gen Z might have yet to reach their 20s, but they are already finding ways to obtain relevant professional experience. With a mindset shaped by individualistic Gen Xers and a commitment to avoiding the mistakes of meandering millennials, Gen Z is determined to get ahead.
Career paths and goals are established much earlier. 50 percent of high school students are tackling internships and volunteer opportunities, according to a study conducted by Millennial Branding and Randstad U.S.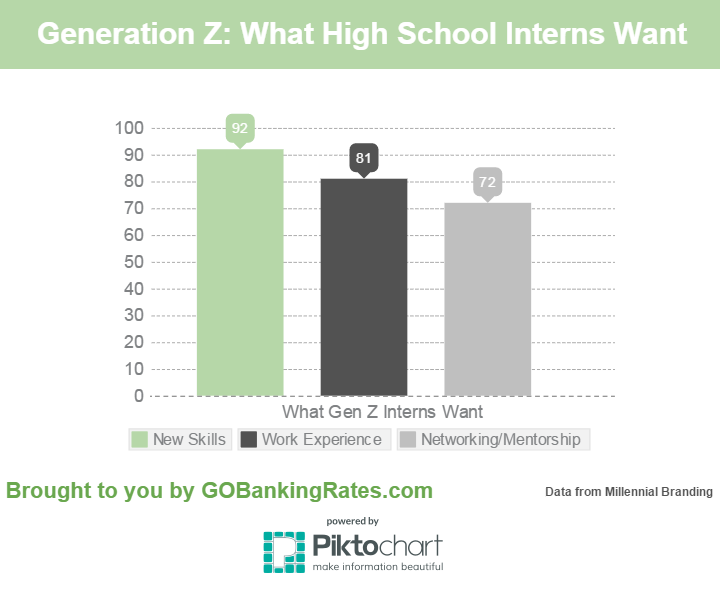 5. Generation Z Values Financial Stability
70 percent of Gen Z college students would prefer a job that offers security over one that offers passion but less stability, according to Adecco. Another study by Altitude, a product design development firm, found that Gen Z plans to target jobs in growing fields, like education, medicine and sales, to ease the anxiety of potential career and financial instability that comes with "dream jobs." Members of Gen Z are also developing contingency plans to help them navigate the ever-evolving job market, developing practical skill sets to help themselves better navigate the unsteady waters of today's job market.
GOBankingRates' 2015 Life + Money Survey of Americans' biggest financial fears found that Americans are most afraid of living paycheck to paycheck. As such, Gen Z overwhelmingly favors formal training in financial planning and saving for the future. 85 percent of Gen Z respondents in a Northeastern University survey said colleges need to offer students ways to develop practical skills, like financial planning, and 60 percent are concerned about having enough money.
Read: 1 in 4 Americans' No. 1 Daily Thought Is Money, Survey Finds
6. Generation Z Is Entrepreneurial
A 2014 study conducted by Millennial Branding found that 72 percent of high school students want to start a business some day and 61 percent favor the prospect of being an entrepreneur over an employee. "They are proving to continue the trend of increased interest in entrepreneurial pathways as a means to combine purpose, drive, work and earning potential," said Kuhl.
Meanwhile, Northeastern University's Gen Z survey showed that 63 percent of respondents reported the desire to learn about entrepreneurship in college, and 72 percent say colleges should allow students to design their own course of study or major. Additionally, 42 percent said they expect to work for themselves at some point — four times the percentage of today's self-employed Americans.
The entrepreneurial spirit might not necessarily translate into self-employment though. Gen Z is primarily driven by results, with a need to understand the purpose in every task.
7. Generation Z Is Growing Into a Stronger Economy
Despite recent market volatility and economic crises in the U.S., Greece and China, Generation Z is graduating into a much-improved economy, compared to millennials who graduated during the recession. According to a recent report by the Labor Department, the unemployment rate has fallen to 5.1 percent, nearly half the ten percent that plagued young job seekers at the peak of the recession.
Through a combination of their own efforts and well-timed market conditions, Generation Z is poised to become the most financially-savvy and stable generation yet.