10 Best and Worst Medical Procedures to Have Done in Other Countries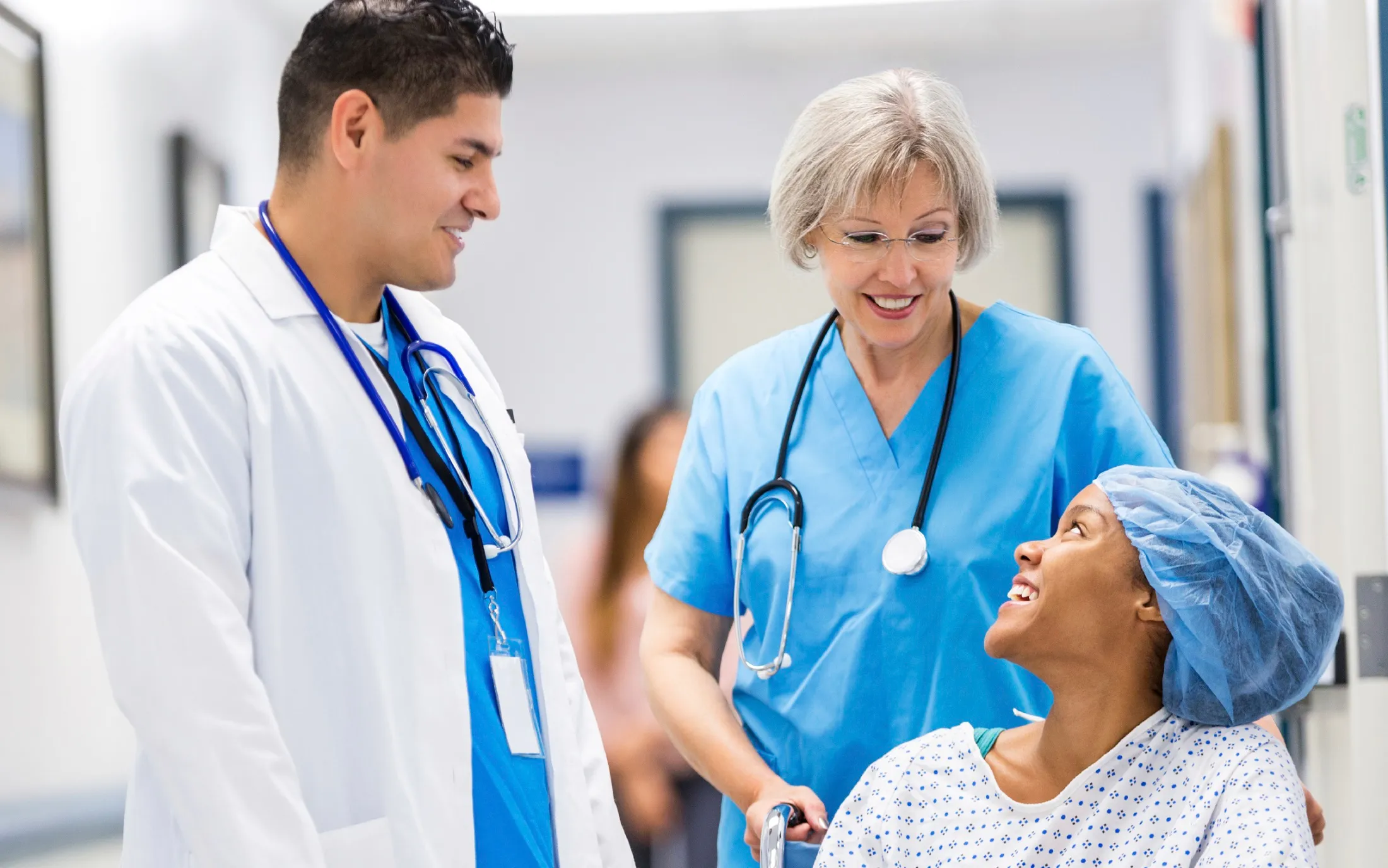 Traveling abroad for medical procedures is commonly done for financial reasons or to undergo surgery that is not yet available in the U.S. The Centers for Disease Control (CDC) estimated that approximately 750,000 U.S. residents travel abroad for health care every year. Here are the best and worst medical procedures to have done in another country.
Read: Find Out 19 Medical Expenses You Can Deduct From Your Taxes
10 Best Procedures to Have Done in Other Countries
Medical Tourism reported that there are 458 hospitals around the world that are accredited by Joint Commission International. For patients intending to travel for healthcare, this accreditation is a good indicator that a particular hospital has a high standard of care. Due to lower prices or convenience of procedures that aren't available in the U.S., there are many medical procedures that can be best done in other countries. This is also assuming that there are no complications with surgery.
1. Stem Cell Treatment
Stem cell treatment and therapy use stem cells to treat or prevent many diseases and conditions. But according to Euro Stem Cell, successful results from stem cell treatment and therapy are unproven, and no one really knows how effective this type of medicine can be in treating health problems.
Explore Stem Cells said that South Korea has advanced its stem cell research beyond that of many other countries. Researchers in South Korea have produced stem cells that offer a low risk of rejection for patients.
While stem cell treatments in the U.S. and South Korea can cost upwards of $15,000 to $20,000, those interested should consider the additional cost of approximately $600 to $4,000 for a flight. With the advances South Korea has made in stem cell research, South Korean stem cell treatment offers better chances for the patient.
Make Your Money Work for You
2. Post-Baby Cosmetic Procedures
A "mommy make-over" is popular among women who have recently given birth and want to restore their bodies to pre-baby shape. Typically, this involves plastic surgery to remove droopy skin particularly for the breasts and abdominal area. According to Docshop, a mommy makeover can cost between $10,000 to $30,000 depending on the procedures done — like a tummy tuck, face lift or liposuction.
A tummy tuck costs around $4,500 in Mexico compared to $8,000 in the U.S., according to Medical Tourism. A flight to Mexico costs anywhere from $300 to $3,000, which still makes it worthwhile to travel to Mexico or another Latin country where the same procedures can cost up to 89 percent less, according to Cheaper Cosmetic Surgery Abroad.
The standards of care in other countries might not be as high as those in the U.S., said Dr. Jeffrey Spiegel, a world-renowned plastic surgeon in Boston. The risks of complications, infections or dissatisfaction with the results should be carefully weighed against any savings.
3. Dental Implants
According to Medigo, dental implants, or replacement tooth roots, cost the least in Hungary. Just $477 covers the costs of the implants, and the cost of a flight to Hungary ranges from just $600 to $3,000.
Without insurance, the cost in the U.S. is between $1,600 and $2,000 for an implant and another $1,000 to $3,000 for the crown that attaches to the abutment. This cost does not include any fees for dentists or medical professionals, making the cost out of reach for most and the idea of traveling abroad for this procedure very attractive.
4. Hip Replacement
According to World Med Assist, high-quality hip replacement surgery is available in Belgium at a low cost. In the U.S., however, a hip replacement is around $40,000, according to Medical Tourism. Belgium's hospitals have excellent physicians, and the savings can be from 50 to 70 percent compared to the same procedures in the U.S.
The hospitals encourage convalescence and longer recovery periods for hip replacements, so plan an extended stay. Health care providers are also English speakers, which would make your stay even more comfortable.
Make Your Money Work for You
5. Spinal Fusion
Spinal fusion corrects problems with the vertebrae in the back by fusing one or more vertebrae together with metal rods, screws or a bone graft. Medical Tourism lists a U.S. Joint Commission-accredited hospital in India, which would have a high standard of care.
According to Medical Tourism, spinal fusion costs range from $6,000 to $13,000 — including all medical and logistical costs — in Spain, India and Mexico. And the cost of a flight to India ranges from about $600 to $4,000. Compare that to $110,000 in the U.S., and traveling aboard for this medical procedure is attractive once all costs are considered.
6. Scanning and Imaging
According to Treatment Abroad, European countries such as Cyprus, Germany, Spain and the U.K. offer excellent diagnostic imaging at a much cheaper cost. Depending on your insurance and deductible, an MRI, for example, could cost you $2,000 in the U.S. Alliance Medical in the U.K. offers scans for approximately $300.
Flights to the U.K. can be found from $500 to $3,000 so, at the lower price range, it is worth traveling abroad for scans and imaging.
7. Cataract Surgery
Cataract surgery removes the clouding of the eye lens that causes vision loss. In Europe, the cost of cataract surgery varies from approximately $4,000 in the U.K. to around $700 in Lithuania. The cost in the U.S. is around $3,400 per eye, according to AllAboutVision.com.
India also has some highly reputable eye clinics such as the Schroff Eye Hospital in Mumbai. Cataract surgery in India is a highly growing sector in medical tourism. The cost in India ranges from just 120 to $225, according to Easy Bird.in, making it an attractive option even with flight costs at about $500 to $3,000.
8. Hearing Tests and Hearing Aids
Hearing tests and hearing aids are used by one in eight people in the U.S., according to the National Institute of Deafness and Other Communication Disorders. Hearing tests and hearing aids can be much cheaper abroad; and according to UKHealthCenter, as much as 80 percent cheaper.
Filmmaker, author and Gauze.net speaker Suzanne Garber is making a documentary to be released in mid-2016 called "Gauze: Unraveling Global Healthcare." Her team has visited 24 countries, 174 hospitals and interviewed 65 international healthcare executives. "The general consensus is that … you can find great care outside the U.S. for far cheaper," she said.
Do your research before purchasing hearing tests or hearing aids abroad and consider the need for follow-up and adjustment on your hearing aids. A hearing aid should be properly fitted by a professional.
Make Your Money Work for You
9. Allergy Testing
According to Choosing Wisely, a skin allergy test can cost from $60 to $300, a blood test for food allergies can cost hundreds of dollars and testing for chronic hives can cost thousands of dollars. However, allergy testing can be done abroad at much cheaper costs.
Medico lists clinics and hospitals worldwide that provide allergy testing along with other certifications and specializations. If you plan to travel and need to have allergy or skin prick tests done, it might be worthwhile to research the costs to see if it might be cheaper in the country of your destination.
For example, allergy testing in the U.S. typically costs almost $1,000 for a consultation and skin and blood tests, according to Medical Tourist Guide Protocol. But it's possible to get testing done for around $200 at the Asthma Chest Allergy Centre in New Delhi.
10. Health, Wellness and Alternative Treatments
If you like alternative treatments like acupuncture, Ayurveda or traditional Chinese medicine, it could be better to go to the source and experience the real thing. However, flight costs to Asia will significantly increase the cost of treatment, as a flight from Chicago to Beijing can cost between $600 and $4,000.
"Some countries have more holistic health measures — like Singapore, Hong Kong, South Korea and Japan — where an integrated approach is utilized versus a symptomatic approach," said Garber.
10 Worst Procedures to Have Done in Other Countries
Due to higher travel costs and lack of convenient follow up after certain surgeries, there are many medical procedures that should not be done in other countries. Safety should be your No. 1 priority, and not all clinics and hospitals abroad have the same standards as the U.S.
Make Your Money Work for You
1. Any Procedure That Requires Follow-Up
Unless you plan a long-term stay in a foreign country, any procedure that is going to entail extensive rehabilitation or follow-up appointments with the same doctor is not a good idea.
"Any procedure that requires follow-up or regular check-ins should not be done abroad," said Spiegel. "I am seeing a lot of people coming in for corrective surgery after having procedures done abroad for financial reasons. However, a redo is poor value."
2. Rhinoplasty
The risk with rhinoplasty, or nose reshaping, is that you might not be happy with the surgery and decide to have it corrected. Additionally, local doctors will not be keen to assume an another doctor's mistakes, for which you might have no legal recourse.
"There is a reason so many people come to the U.S. for plastic surgery," said Spiegel. "Doctors in the U.S. tend to be more experienced, and procedures are established and verified. In some countries, procedures can be more experimental because regulations are lax."
3. Weight Loss Surgery
According to Medical Tourism, a bariatric procedure for weight loss, such as lap band surgery, costs $14,000 in the U.S. but, in Mexico, it costs only $6,500. But, the low cost is outweighed by the high risk of complications such as bleeding, infection and blood clots.
Additionally, one procedure might have to be followed by subsequent procedures if the initial results are not sufficient or there are complications. Therefore, this type of surgery is not one that should be undertaken abroad despite the reduced cost.
4. In Vitro Fertilization Treatment
In Vitro Fertilization (IVF) is the fertilization of a woman's egg and a man's sperm outside the body, typically in a lab. Success rates are often the reason that people seek IVF treatment with a certain group or in a certain country. However, success rates can be deceiving and depend on many factors such as the type of patients and the complexity of the cases that are treated.
Treatment in many countries is unregulated with different standards for quality control, infection management and equipment requirements, according to The Daily Telegraph. Medical Tourism estimates the cost of IVF treatment at around $12,400 in the U.S. and as low as $2,500 in India. But the risk that something could go wrong and lead to quite serious health problems might not be worth the savings in cost.
Make Your Money Work for You
5. Liposuction
The difficulty with most plastic surgery procedures that are conducted abroad is that it's difficult to ensure that you have an experienced doctor. "The best surgery is done in the U.S. with high regulation standards and board certified doctors," said Spiegel. "You get what you pay for in many cases, so it is wise to think twice when your health is at risk."
Health Development Advice of the U.K. emphasized that the standards of hygiene differ from country to country, patients cannot visit facilities before any procedures and there might be a language barrier. Hiring a translator is advisable, but that will only add to the cost.
6. Skin Tucks
Cosmetic surgery can be among the best procedures to have done abroad because of the drastic savings — a tummy tuck can cost around $8,000 in the U.S. — but the price can be half that in other countries, according to Medical Tourism. Spiegel stated that the costs will skyrocket if there are complications such as a botched procedure or an infection.
According to Beauty From Afar, tummy tucks and breast augmentations tend to have the most complications, sometimes because patients and doctors try to achieve too much with one procedure. This makes getting a skin tuck abroad not the best idea.
7. Breast Implants
Silicone breast implants were banned in the U.S. in 1992, and only saline implants are now typically used. Beauty From Afar reported that patients often go abroad for treatments because it can be over 50 percent cheaper and they prefer firmer silicone implants. The cost in the U.S. is approximately $6,500, but it can be as low as $2,500 in other countries, according to Medical Tourism.
According to Spiegel, the risks are the same as for other plastic surgery procedures. The risks include lax regulation in other countries, inexperienced doctors, experimental practices and poor hygiene standards.
8. Leg Lengthening
Leg lengthening is considered cosmetic surgery and is performed on patients who are unhappy with their height or suffer from height dysphoria. This surgery requires extensive rehabilitation and is not a procedure that should be performed by inexperienced surgeons.
Dr. Dror Paley is an experienced orthopedist who specializes in limb lengthening. In his opinion, safety is more important than saving money, and the risks involved in this surgery include permanent disability.
"Many patients choose to go overseas for treatment only because of cost," said Paley. "I have had to fix the complications of surgery of many of these patients that had lengthening done overseas. Since this surgery is very lucrative it is open to abuse all over the world including in the U.S."
Make Your Money Work for You
9. Hysterectomy
A hysterectomy is a major procedure that removes the female organs. This procedure requires plenty of after care. According to Online Medical Tourism, a procedure abroad requires a 4- to 5-week stay in order to fully recover, which is not an option for most U.S. residents.
The risks and complications are high with inexperienced doctors and in a country with less regulation for hygiene and equipment standards. According to Medical Tourism, the cost of this procedure in the U.S. is approximately $15,400, and the cost can be as low as $3,000 abroad. Just remember that your insurance might not want to pay for the mistakes of an inexperienced doctor, and paying your medical bills could bankrupt you.
10. Chest or Abdominal Surgery
After any surgery there is a risk of blood clots or pulmonary emboli, and these risks are heightened by air travel. According to the CDC, patients should not travel for 10 days after chest or abdominal surgery and 7 to 10 days after cosmetic surgery. Major surgery such as chest or abdominal surgery might require rehabilitation and aftercare, which will mean a prolonged stay abroad unless you fly home for follow-up care which isn't recommended.
Medical procedures can be much less expensive abroad, but the risks are greater. Korean plastic surgery per capita rates are the highest in the world, according to The New Yorker, but the industry is not regulated, and official records are not mandated.
Before you travel abroad, fully research the provider and find out what you will do if you need after care or arrange it before you leave. It's also best to determine if you have any legal recourse if things go wrong and consider any language or communication barriers.
Read: 401k to Health Care: How to Save Money This Open Enrollment