Cut These Hour-Long Bad Habits To Increase Your Productivity, and Bank Account, for Daylight Saving Time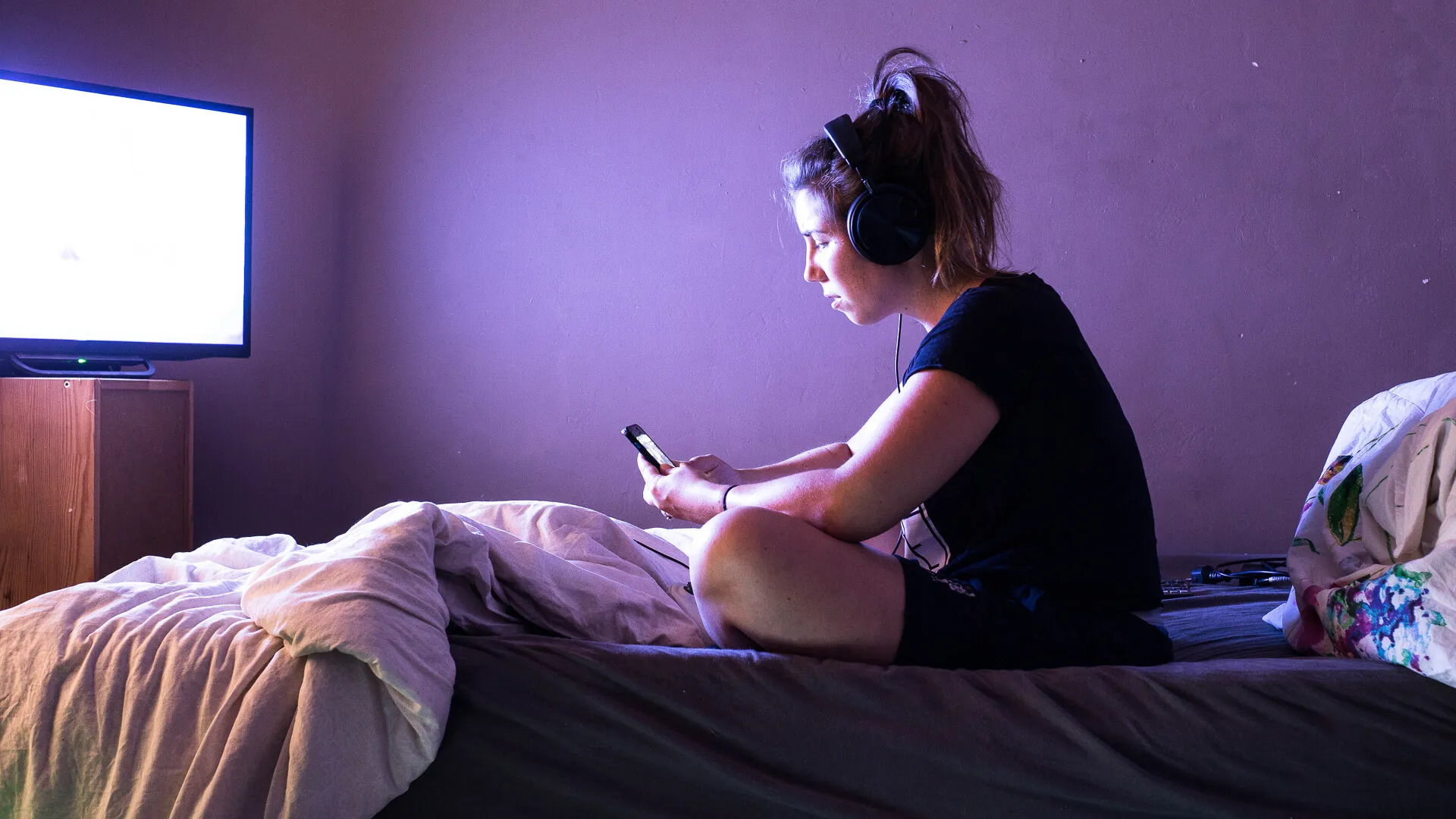 On March 13, 2022, most of the United States loses an hour of sleep but gains an hour of daylight as we switch to Daylight Saving Time. Longer daylight often brings a feeling of optimism and enthusiasm, as well as motivation that can translate to productivity. That is, if you don't squander the time you're given.
Even if you already think you have pretty good habits, there are a number of bad habits that may be hindering you in ways you haven't even considered. Read on for seven bad habits to cut — at least for an hour — so you can increase your productivity (and hopefully your bank account).
Watching TV/Movies
Between the pandemic's early shutdowns that led to everyone watching more TV and the excellent quality of TV and movies being produced by nearly every streaming network, it's hard to limit your TV watching. This is especially true if you've had a long or stressful day.
However, not only does watching TV limit your ability to do other things, too much of it can be bad for your health, according to Healthline. TV viewing is mostly a sedentary activity, so try something more mobile to give your body and brain a boost.
Multitasking
Are you someone who attempts to work on multiple projects at once, or double up your tasks? Do you consider yourself a multitasking expert? Well, according to productivity expert and author Dave Crenshaw, you're not, because multitasking is not a real concept.
What you really end up doing is partially completing multiple tasks, which he calls "switch tasking." While that may sound good, you use up brain power every time you switch between tasks and are more likely to tire yourself out, depleting productivity and attention. Instead, better to focus on getting one task done at a time — like paying bills or finally creating a monthly budget — and then moving on to the next.
Make Your Money Work for You
Surfing Social Media
From Facebook to TikTok, Snapchat to Twitter, Americans spend an average of 144 minutes on social media per day, as of 2020, according to Digital Marketing. That number likely increased during the pandemic, and that's just an average.
Chances are you spend even more than that. While social media does make us feel connected to our friends and up to date on some current events, think of all the other ways you could spend those two-plus hours — especially with an hour more of daylight each day!
Procrastinating
Procrastination is the act of putting off a task, deadline or goal you have. Though the actual forms of procrastination can vary widely — from suddenly realizing you want to clean out your closet when you should be doing your taxes, to having a dance party when you should be studying — overall, procrastination can take a toll.
For one thing, it can increase feelings of stress and anxiety, and negatively affect a person's career or work environment, according to a study in the European Journal of Economics, Finances and Administrative Sciences. It can also lead to practical problems such as missing goals or deadlines, failing to complete work tasks, and lower your self-esteem.
Overworking
Are you someone who burns the candle at both ends when it comes to work? Do you have trouble drawing a firm boundary at the end of the day, taking work home or working on the weekends? You might be overworking.
While this may look like super productivity on the surface, according to a white paper for the Center on Creative Leadership, overworking can actually work against productivity. People who overwork often do not get enough recovery time, rest or sleep. It can lead to burnout, which can lead to forgetfulness, fatigue on the job, resentment at work and a host of other negative effects.
It's important to take breaks, get enough restorative time in between work days and hours, and to learn to negotiate healthy boundaries.
Make Your Money Work for You
Not Setting a Routine
While flexibility can be a part of productivity, habits are built upon routines and consistency, according to Fast Company. The more frequently and consistently you do your tasks, the more likely you are to repeat them and do them well, the article argues.
Fast Company argues that up to 40% of our habits are created through routines, so why wait? Use daylight savings to create positive new routines — in your financial life and beyond.
Being Critical of Yourself
Even the most successful people can have negative inner voices that hamper their productivity. You may be a driven perfectionist who makes a task twice as long by going over and over it to the point of exhaustion because you struggle to let go of control. You may have imposter syndrome, a psychological condition where no matter how successful you are, you always feel like a fraud or not good enough.
You may simply have a harsh inner critic that is always comparing your performance to other people. The antidote may not be simple: it may require seeing a professional counselor, talking with a friend, doing positive journaling exercises or something similar. But, it's worth the effort to be nicer to yourself — every hour you can.
More From GOBankingRates