Debt Relief: Several States Are Erasing Millions in Medical Bills — Can Yours Be Wiped Out?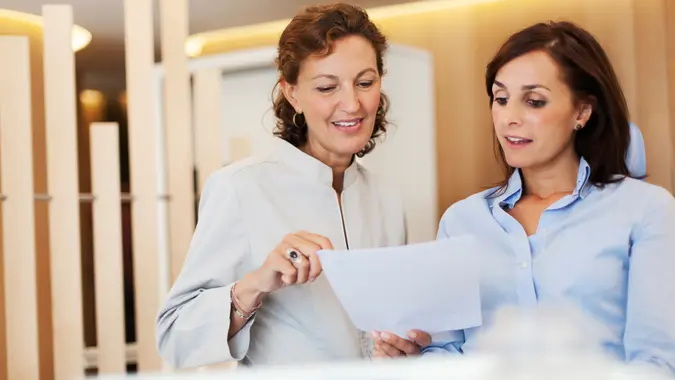 Tempura / Getty Images/iStockphoto
According to the Kaiser Family Foundation, one in 10 Americans — around 23 million people — carry medical debt, including 11 million who owe more than $2,000 and 3 million who owe more than $10,000. Research published in the medical journal JAMA states that about 18% wind up in collections because of it — a figure that doesn't account for debt held on credit cards or owed directly to medical providers.
Those delinquencies end up on their credit reports, which makes it harder and more expensive to borrow money, hurts their prospects for employment and makes it harder to rent a home or apartment. In America, doctors' bills are one of the leading causes of bankruptcy, but some states and municipalities have found a unique cure for their residents' financial maladies.
The Public-Private Partnership Model
Nonprofits and community organizations have long helped people struggling to pay their healthcare bills, typically at the local level.
For example, in March, the Wake Forest Rotary Club in North Carolina donated the $10,698 it raised from its Cars and Carnivores Street Festival to 26 local families struggling with cancer-related medical debt. Of course, $10,698 split 26 ways is certainly better than nothing, but when governments partner with nonprofits that specialize in debt elimination — the outcome is much more dramatic.
Muskegon County, Michigan, for example, freed more than 40,000 people from a combined $25 million in healthcare bills through a partnership with a New York-based 501(C)(3) called RIP Medical Debt.
Make Your Money Work for You
Like Anything Else, Debt Is Cheaper When Bought in Bulk
RIP Medical Debt is a unique kind of nonprofit founded by two former collections industry executives who decided to use their skill and experience on behalf of the people they used to hound for money. The organization uses donations to purchase medical debt in large bundles worth millions of dollars for a fraction of the cost and then cancel that debt with no consequences for the borrowers or donors.
The strategy lets RIP leverage its purchasing power by a multiplier of 100 — every $100 donated eliminates $10,000 in debt. The organization serves the households that need the most help — those that earn less than four times the federal poverty level or whose debts are 5% or more of their annual income.
The results speak for themselves. To date, RIP has relieved 6.08 million families of $9.09 billion in medical debt.
Federal Legislation Empowers Local and State Governments To Act
If a $100 individual donation can make a $10,000 debt disappear, what would happen if RIP had access to federal funding?
According to the New York Times, President Biden's $1 trillion American Rescue Plan Act (ARPA) infused local governments with money for economic relief, infrastructure and public services. While the RIP model doesn't address the root causes of medical debt — which exists almost nowhere outside of the U.S. — it did offer states and counties a unique opportunity to use their ARPA funds in a way that would have an immediate and lasting impact on their residents.
Make Your Money Work for You
New Orleans, Louisiana
On May 17, Mayor LaToya Cantrell approved $1.3 million in ARPA funding for RIP to eliminate $130 million in medical debt for roughly 80,000 eligible residents.
Toledo, Ohio
Last November, the Toledo City Council approved $800,000 in ARPA funds for a partnership with RIP. Lucas County Commissioners followed up with another $800,000. Together, they will relieve city and county residents of $160 million to $200 million in debt.
Cook County, Ohio
In May, the government of Cook County announced it had partnered with RIP to eliminate $79.2 million in medical debt on behalf of 72,989 residents. It was just the first round in a $12 million program funded with ARPA dollars to cancel debts totaling $1 billion.
By the time of the press release, 45,000 residents had been relieved of $25 million worth of debt and 72,000 people had received letters informing them that they could stop worrying.
Despite the Relief, America's Healthcare System Runs on Debt
Like the other municipalities, Cook County shared some of the letters it received from grateful residents who had spent years or decades handcuffed to medical debt that came to define their lives. If RIP doesn't use them in its promotional materials, it should.
According to the Associated Press, at least 12 states have introduced legislation to address the issue, but most involve muted and indirect efforts like interest-rate caps of 3%. Although it's a band-aid fix in a country where cancer can quickly lead to foreclosure, RIP's public-private partnership model has produced results that are far more immediate and impactful.
Contact your local leaders to ask if they're considering such a partnership or to inform them that the opportunity exists.
More From GOBankingRates