Is It Worth Traveling Abroad for Healthcare?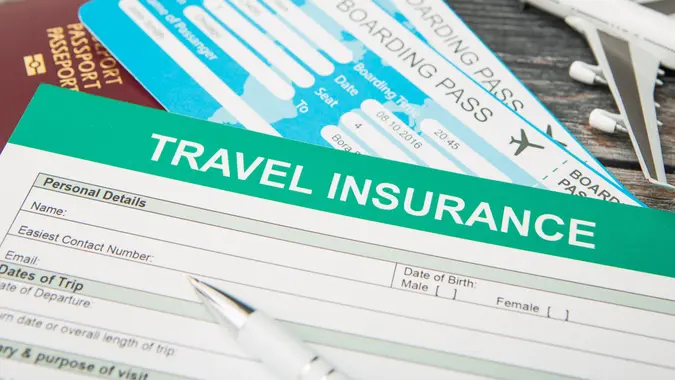 REDPIXEL.PL / Shutterstock.com
The CDC uses the phrase "medical tourism" to describe the act of leaving the country for medical care — and millions of Americans do it every year. Unsurprisingly, the most common destinations are Canada and Mexico, but U.S.-based medical tourists also commonly travel to the Caribbean, Central America, South America and beyond.
See: Why Nobody Is Buying Vacation Homes Anymore
Learn: How To Build Your Savings From Scratch
But, considering that your life might depend on the outcome, is it worth traveling for treatment — and in a country where medical debt is the leading cause of bankruptcy, can you afford not to?
In America, the Cost of Care and the Consequences of Debt Are Both Very High
The Peterson-KFF Health Care Tracker states, "The U.S. has higher prices for most health care services and prescription drugs, according to available internationally comparable data." 
Costs are so high, in fact, that Americans would face financial ruin seeking treatment at home. According to RetireGuide, two out of three bankruptcies are directly caused by medical debt, and 17% of adults with healthcare debt have lost a home or have had to declare bankruptcy because of it. The system is as unforgiving as it is expensive.
According to the Texas Tribune, one in seven people with debt has been denied access to doctors or hospitals because of unpaid medical bills, even when suffering from severe conditions.
Take Our Poll: Who Has Given You the Best Money Advice You Have Ever Received?
"Right now, one of the driving factors causing Americans to seek care outside of the United States is the cost, particularly as we experience inflation," said Dr. Latonya Dunlow, DHA, MPH and president of Premier Health Destinations, a concierge health and wellness facilitation company that connects Americans with international medical care.
Make Your Money Work for You
"The thought that you can receive care without having to face years of medical debt motivates many — including insured individuals — to turn to international experts for their health needs."
If You or Your Treatment Aren't Covered, You Can Save a Bundle
Dunlow says her clients save at least 20% and often as much as 50% by seeking treatments and services overseas. While some medical tourists are uninsured, the CDC says many people travel for procedures and therapies that are unapproved or unavailable in the United States — with or without coverage.
Many others are insured but travel for care that insurance doesn't typically cover or that's more expensive in the States, even with insurance. That includes dental surgery, cosmetic surgery, cancer treatments, organ and tissue transplants and fertility treatments.
"In the U.S., IVF treatment can cost upwards of $10,000, while in Spain the process is about half the cost," Dunlow said. "Even if you travel business class round trip, you would fare better financially."
MedicalTourism.com says IVF treatment costs $15,400 in the U.S., but just $6,500 in Mexico.
"For some, joint replacement surgery is the equivalent of a year's worth of their mortgage after spending only a few days recovering in the hospital," Dunlow said.
According to Axa Global Healthcare, a hip replacement costs $39,313 in the U.S. compared to $22,408 in France and $12,420 in neighboring Belgium.
Axa states that heart bypass surgery costs $95,282 in the U.S. but just $29,470 in the U.K. — an incredible $65,812 difference.
Make Your Money Work for You
The Overall Experience Can Be Not Just Cheaper, But More Pleasant
It's not just the procedures and treatments. Recovery is often less expensive and stressful overseas, too.
"Internationally, you can receive the same treatment and care often for much less while recovering in a relaxing location," Dunlow said.
David Walls, owner of D&D Insurance, which specializes in the Medicare market in Ocala, Florida, has several medical tourist clients. One, from Gotha, Florida, recently traveled to Panama for dental care that was one-third the cost of the $10,000 she would have paid in Orlando.
"The most interesting thing about her experience was the waiting room for this particular dentist," Walls said. "It did not exist. The dentist owned a hotel built on the side of his practice that his customers stayed in — apparently, he catered to United States citizens. When it was her turn to see the dentist, the receptionist simply called her on her hotel room phone and asked her to come down to see the dentist."
Travel blogger and registered nurse Mina Coleman and her family have long traveled to their native Bulgaria for dental care.
"I had a tooth implant a couple of years ago, which cost around $2,000 for everything — surgery, exams, X-rays, etc.," she said. "Excellent dental work — and my round-trip ticket was around $650."
Are You Comfortable Getting Surgery in Bulgaria?
Medical care isn't always a get-what-you-pay-for situation — and medical tourism can be risky. U.S. insurance almost never covers care abroad, and navigating a foreign legal system for redress in cases of fraud or malpractice can be nearly impossible.
Also, prepare to navigate a patchwork of unfamiliar laws and regulations. Axa Global Healthcare states, "If you move to France, for example, you can register for public healthcare after you've lived there for three months. But in Singapore, public healthcare is only available to citizens and long-term permanent residents. Thailand, meanwhile, has public healthcare but it's only accessible to expats through an employer, while in Sweden, all residents are eligible for subsidized healthcare, including expats."
Make Your Money Work for You
The Direct Risks Are the Most Consequential of All
According to the CDC, the likelihood of complications depends on the country, facility, treatment and your physical and mental condition. Risk factors include:
Quality of care: In many countries, the standards for licensure, accreditation and credentialing are lower than in the U.S., and medicines and devices might be inferior.
Language barriers: Communication challenges can lead to misunderstandings about your condition and care.
Infectious disease: Some countries pose an especially high risk of infectious diseases and antibiotic-resistant infections.
Air travel: Flying after certain treatments can be dangerous because of the increased risk of blood clots.
The CDC recommends protecting yourself by:
Getting a pre-travel consultation with your healthcare provider four to six weeks before you leave.
Investing in travel insurance that covers medical evacuation to the United States.
Maintaining your medical records, bringing copies with you and returning home with any documents you receive overseas.
Packing a travel health kit with enough of all your medicines to last the entire trip plus a few days.
Arranging for follow-up care in the U.S.
More From GOBankingRates