Major Medicare Changes Coming Under the Trump Administration
Medicare changes can have a big impact on care in your golden years.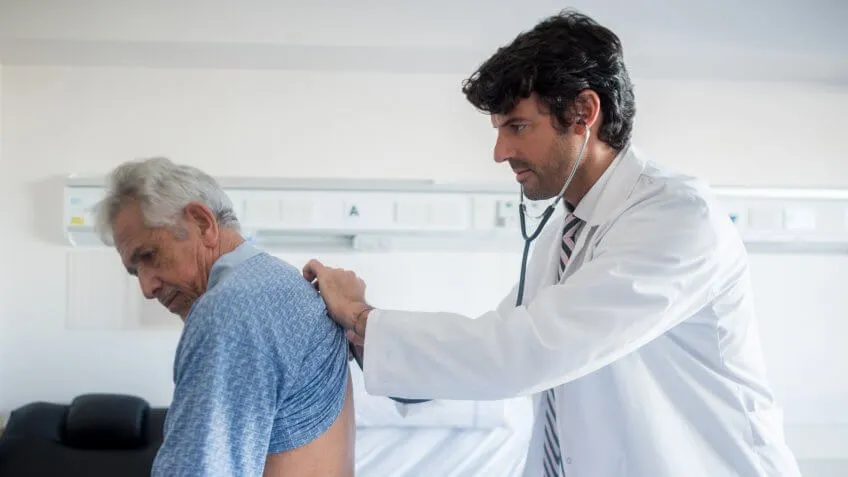 andresr / Getty Images
Medicare is one of America's most enduring and important safety nets. But it's a complex system run by a massive government bureaucracy. Making the right Medicare choices can be a daunting endeavor.
"Every single person in the U.S. is ultimately affected by their Medicare choices if they arrive at age 65," said Joanne Giardini-Russell, Medicare specialist with of Senior Health Medicare, a Michigan-based organization that helps people navigate the Medicare process.
It might get even more confusing, as substantial changes are coming to the program. With a new Congress and president, even more Medicare revisions are likely on the horizon. To avoid confusion, learn about some of the coming changes so you can get a better understanding of Medicare.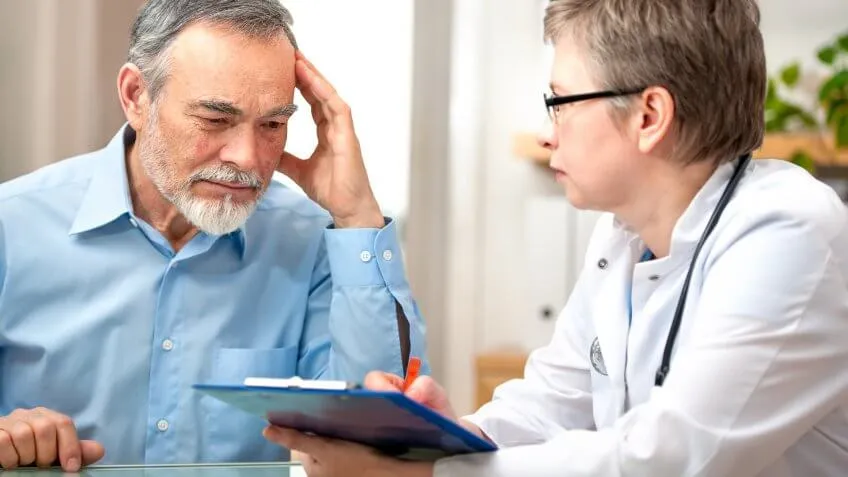 Alexander Raths / Shutterstock.com
Medicare 2017: Prices Are Going Up
Several Medicare features already have increased in cost, albeit slightly in most cases. The cost of the following rose between 2016 and 2017:
Maximum Part A premium for those without enough work history to qualify — up $2
Hospital deductible — up $28
Coinsurance for days 61 to 90 of a hospital stay — up $7
Coinsurance for days 91 and beyond of a hospital stay using lifetime reserve days — up $14
Coinsurance for stays in skilled nursing facilities — up $3.50
Outpatient service deductibles (up $17) and standard monthly Medicare premiums (up $12.20)
According to Giardini-Russell, older Americans can expect the trend to continue in the future. "In 2020, I think we're going to have many, many, many seniors facing large increases that they had no idea were coming," she said.
Read: These 34 Countries Pay Less for Healthcare Than Americans Do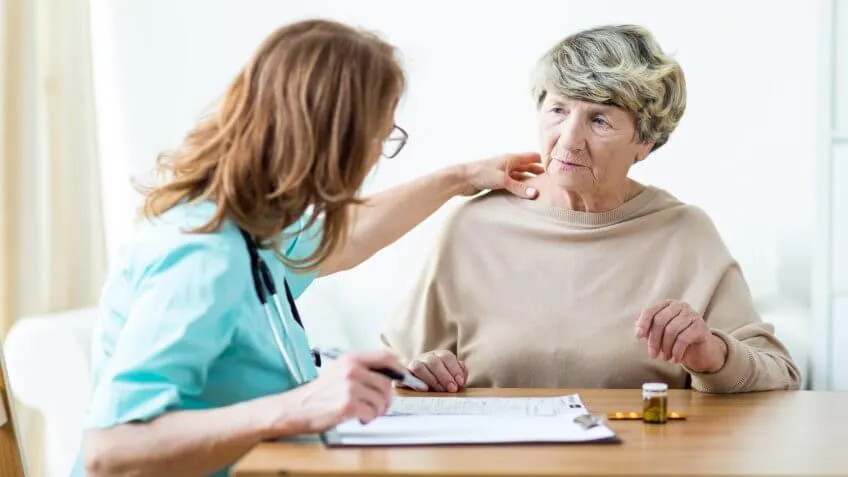 Photographee.eu / Shutterstock.com
Plan F Will Be Eliminated in 2020
For generations, Medicare recipients have had the option of supplementing their Medicare benefits with Medigap coverage. Of all the Medigap options, "Plan F is the most popular," Giardini-Russell said. "Close to 60 percent of those on Medigap have a Plan F."
Forbes called the popular, predictable, affordable Plan F "the Cadillac of all supplement plans." Thanks to Congress, new Medicare recipients will no longer be eligible for Plan F after 2020, although current enrollees will get to keep the coverage.
Understand the Process: What Is Medicare Tax?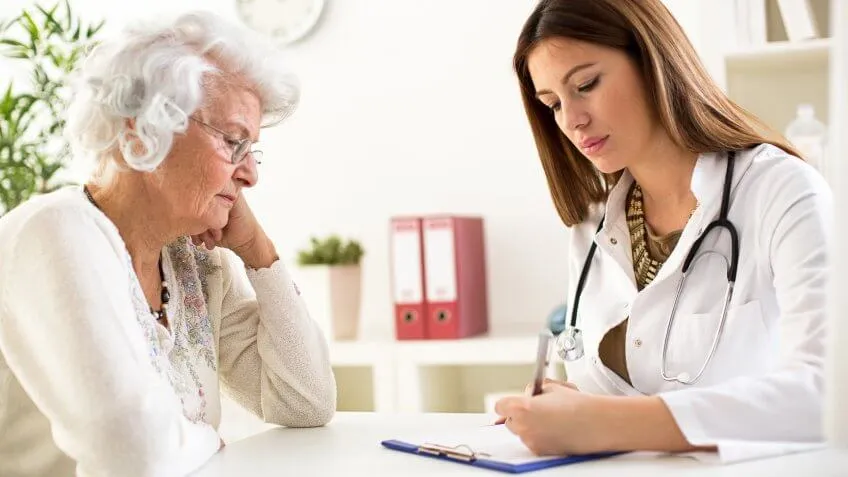 didesign021 / Shutterstock.com
Increased Rates on the Way for Those Who Stay on Plan F
Although anyone already on Plan F going into 2020 can remain on the plan, those who stay on it can expect higher premiums as the pool of people funding the plan shrinks, according to Giardini-Russell. But those who choose to flee the higher rates might find that exiting is harder than they thought.
"When the plans become closed off, the premiums are expected to increase and, depending on the carrier you chose, it could be large monthly increases," Giardini-Russell said. "So, in order to get out of a Plan F, you have to medically qualify for a new Medigap plan."
That is not always easy. For example, if you are on Plan F with one carrier and then are diagnosed with breast cancer, that diagnosis can prevent you from purchasing a new Medigap policy with another carrier, since carriers each have their own list of requirements.
Read: HSA vs. FSA: How to Choose the Best Healthcare Account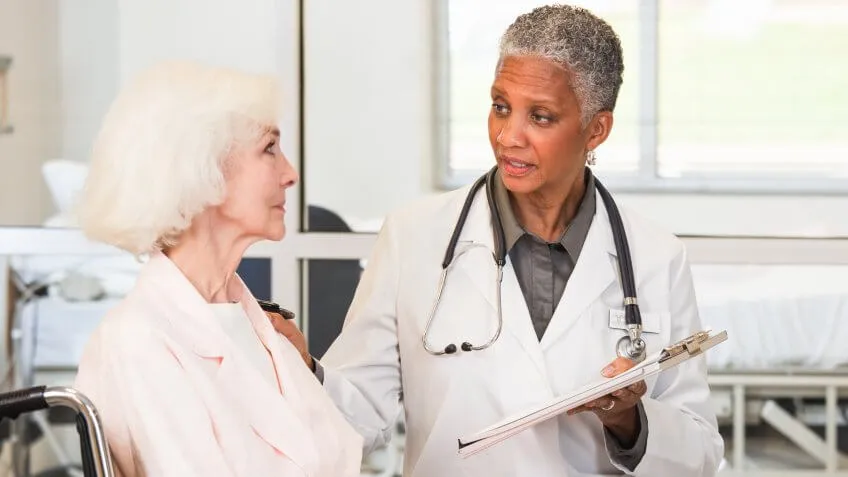 Blend Images-Ariel Skelley / Getty Images
Changes Are Coming to Medicare Advantage
Medicare Advantage plans cover everything in traditional Medicare except for hospice care. Some plans offer additional coverage for things like wellness, dental and vision. It is all but certain that Medicare Advantage participants can expect changes come the fall, Giardini-Russell said.
"Medicare Advantage plans change every single year, year in and year out," she said. "The government sets the new annual out-of-pocket maximum thresholds, and these are announced each fall. Thus, the new plans determine what levels of copays, coinsurance and maximum out-of-pockets a person will be signing up for the following year."
It is up to enrollees to fully understand all changes to their plan before re-enrolling in the fall for the following year. If they don't, they could be hit with surprise costs when they need care the most.
"Enrolling into these types of plans very often results in many, many more charges than people realize when they sign up," Giardini-Russell said. "Unfortunately, it only takes one illness or accident to learn the true — and high — costs that are entwined within Medicare Advantage." For that reason, it's important for all retirees to learn how to survive high medical costs.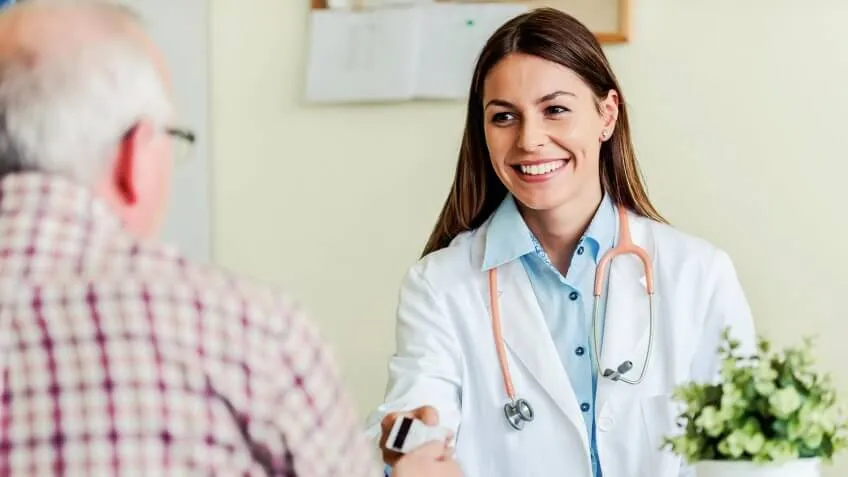 Lordn / Shutterstock.com
A New Standard for Medicare ID Cards
Beginning next year, one universal change will affect all Medicare recipients — and it has nothing to do with this Congress or the Trump administration.
In 2015, Congress passed the Medicare Access and CHIP Reauthorization Act. The law requires the Centers for Medicare & Medicaid Services (CMS) to remove Social Security numbers from all Medicare cards no later than April 2019.
The law was designed to reduce identity theft. But for Medicare recipients, it means they will no longer be able to use their familiar Social Security numbers as identification, and instead will have to use the Medicare identification numbers listed on their new cards.
The agency is planning a massive outreach effort to let recipients know they will no longer be able to get care with just their Social Security numbers, and that instead they will have to present new Medicare cards with new Medicare IDs.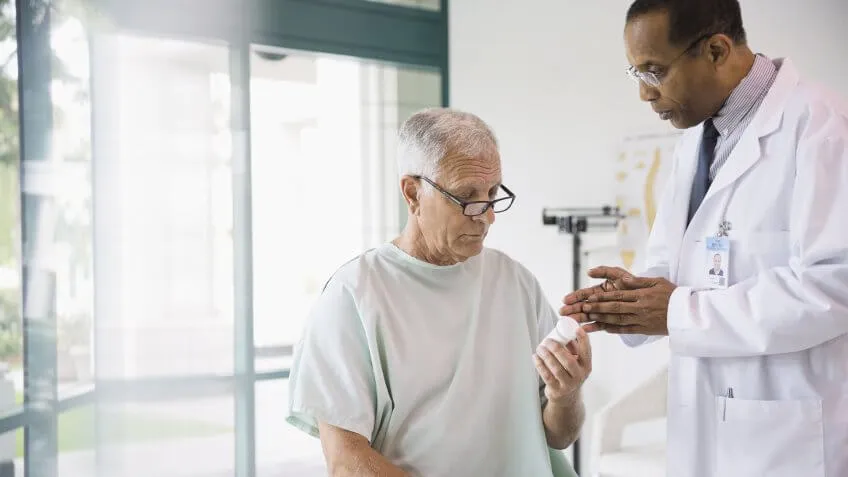 Hero Images / Getty Images
Telemedicine Reimbursement Might Expand
The Senate Finance Committee is currently debating changes to Medicare rules that could dramatically expand proven life-saving technology to all Medicare recipients who have strokes. When people have strokes, their chance of surviving without a disability improves dramatically if they're administered an anti-clot drug within 90 minutes of the stroke's onset.
It's a reminder of why you need to learn about prescription drugs and their power to save and enhance lives. However, it often is not possible to administer this drug if a neurologist isn't on duty when the patient arrives at the hospital.
Telestroke is a technology that allows neurologists to diagnose strokes from wherever they are and instruct hospital staff to administer the drug. Currently, Medicare only reimburses the cost of Telestroke and similar telemedicine in remote, rural hospitals. Experts testified that expanding reimbursement to all Medicare recipients could improve the odds of a full recovery in many stroke patients.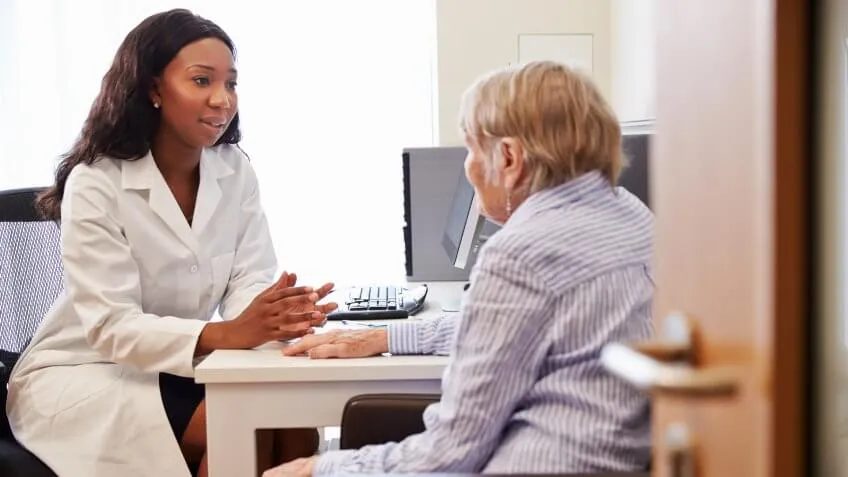 Monkey Business Images / Shutterstock.com
Older Low-Income Patients Might Lose Coverage
Americans in their 50s and early 60s long have been in a precarious position regarding healthcare. They don't yet qualify for Medicare, but statistics show they are at higher risk than younger people for ailments such as cancer and diabetes. Since they were more expensive to insure, traditionally they often couldn't afford the higher rates that insurers generally charged people in their age range.
The Affordable Care Act — commonly known as "Obamacare" — includes provisions to protect people in this high-risk group, including restricting premium increases for people with pre-existing conditions.
The U.S. House of Representatives recently voted to repeal Obamacare and replace it with the American Health Care Act (AHCA). In its current form, the AHCA could result in a loss of health insurance coverage for more than 5 million people between the ages of 50 to 64 by 2026, according to the Kaiser Family Foundation. The U.S. Senate is currently considering a similar version of the House bill.
The foundation predicts those changes would likely spill over into Medicare. As millions of newly uninsured, older, sicker Americans delay costly medical care until they are eligible for Medicare, they would enter the Medicare program less healthy than they otherwise might be. As they consume more services, costs would likely increase for all Medicare recipients.
Keep Reading: The Financial Pros and Cons of Repealing the Affordable Care Act