13 Splurge-Worthy Items That Will Help Keep You Healthy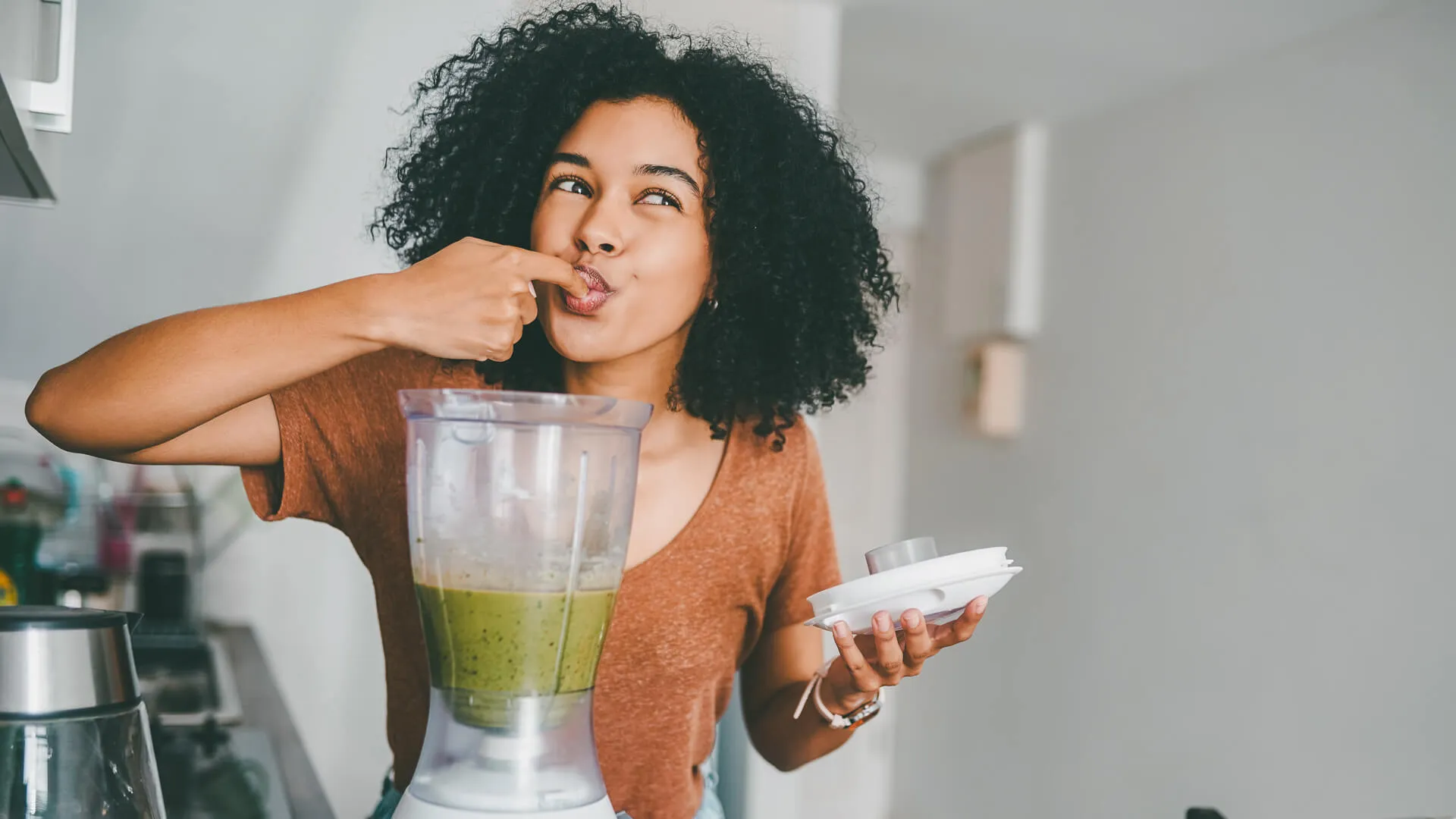 Amid the chaos associated with the coronavirus outbreak, you might find that your physical and mental health have been taking a backseat. However, just because you are stuck at home doesn't mean you can't focus on your health. These gadgets, services and other healthy items can be purchased and enjoyed from the comfort of your own home — and are worth the money.
Note that none of these items can treat or prevent coronavirus, but these items can be worth splurging on to keep you healthy and happy.
Last updated: March 19, 2020
1. A Fitness Tracker
Johns Hopkins cardiologist Seth Martin is just one of the many experts who touts the potential of fitness trackers as legitimate heart-healthy weight-loss tools and not just novelties for the fitness chic. In fact, they can help you get out in front of potential health problems before they get out of hand.
Fitbit dominates the big, name-brand industry players, and the company has a product lineup for a range of budgets. In the middle is the Fitbit Charge 3, which measures your heart rate, fitness level, sleep and activity for $149.95. Your tracker can help you remember to take regular walks during your day, which is especially important if you're not commuting or are unable to go to the gym to work out.
Make Your Money Work for You
2. A High-Quality Exercise Mat
Good exercise mats are light, portable, strong and durable. They provide protection by diffusing impact and resist dirt and bacteria. By providing comfort, exercise mats let you focus on form instead of pain. There are specialty mats for disciplines such as Pilates and martial arts, but a good all-purpose fitness mat will span most genres. You can score a highly rated mat from GoYoga for around $13 on Amazon. With many gyms and fitness studios now closed, this is a good investment for at-home workouts.
3. Mindfulness App Subscription
Business Insider recently profiled podcaster and author Tim Ferriss, whose book "Tribe of Mentors" revealed that a vastly disproportionate number of industry leaders meditate or pray in their daily lives. Sure, sitting quietly will do, but a good mindfulness app can help newbies integrate the practice into their routines and expose veterans of the practice to new techniques and emerging ideas.
Among the highest-rated apps is Calm, which you can dabble in for free. To unlock all the best stuff, however, the cost is $69.99 per year or $399.99 for lifetime access.
4. A Kettlebell
Shaped like cannonballs with handles, kettlebells have been used for centuries as fitness tools by everyone from martial arts masters to elite Russian military squads. Provided you're willing to put in the effort with this workout accessory investment, just one kettlebell can open the door to an essentially limitless combination of cardio, core, flexibility and strength training moves. You can score a standard 35-pound kettlebell for around $48 on Amazon, but if you really want to make an impression, shop Onnit's line of Primal or Bigfoot inspired kettlebells.
5. Good Shoes
If you're serious about getting fit, footwear is not a place to cut corners — your feet, ankles, knees, hips and back all depend on a good set of kicks. You can find ways to save on the quality shoes you're buying, but GQ insists that one good pair of sneakers eliminates the need for a variety of sport-specific shoes. It recommends the Nike Metcon 3 and the Reebok Crossfit Nano 7, which retail between $90 and $160.
If you've ever thought about getting into running, now might be a good time. And even if you're only walking, it's good to have supportive shoes.
Make Your Money Work for You
6. An Organic Upgrade for the Dirty Dozen
You can't be healthy if you don't eat right, but with each trip to the store, shoppers are confronted with an avalanche of industry buzzwords like "superfoods," "whole foods," "natural" and, of course, "organic." In many cases, the organic label might not be worth the higher price tag, but the Environmental Working Group names 12 foods — called the Dirty Dozen — that are so commonly doused with so many pesticides that it's worth it to spend more on organic goods.
Consider opting for organic items for your next grocery run or delivery order.
7. A Serious Mattress
Good health isn't possible without good sleep, though tens of millions of Americans suffer from chronic sleep disorders. A good mattress can't cure them all, but quality bedding can help countless people finally enjoy a good night's sleep. Mattress giant Casper launched a revolution in how mattresses are made, bought and sold, according to Inc. Casper's most popular and highly-rated mattress will run you just about $1,000, when not on sale, for a queen-size. Plus, Casper offers free shipping and returns.
8. A Powerful Pillow
If you're not ready to splurge on a modern mattress from one of the many hip new startups disrupting the industry — don't worry. Most of those companies also sell pillows which often come with trial periods and warranties similar to what you get when purchasing their mattresses. A standard Casper pillow retails for just $65.
9. A Quality Blender
There's no shortage of cheap blenders that can do a fairly good job of whipping things together. But if you're serious about eating well, a good blender can open the door to a whole new world of healthy smoothies, shakes, sauces and dips, and it could even save you money in the long run. When it comes to blenders, Vitamix is among the priciest but is also among the most highly regarded brands — it's almost a religion to loyalists. The brand's two lines start at $289.95 and $399.95. This could be a worthy investment, especially at a time when you're sure to be cooking more at home.
10. A Multivitamin
Most Americans can — but generally don't — get most of the vitamins they need by eating healthy food, according to Consumer Reports. Whether your diet hasn't yet quite caught up to your goals or you have special nutritional needs — such as a pregnant woman or someone with osteoporosis — a multivitamin can help shore up your body's critical functions. MegaFood is highly rated, and the brand's men's and women's daily multivitamins run you about $0.73 per pill for a 30-day supply.
11. A Sports Shaker
More than 3 out of 4 Americans now take dietary supplements, many of which come in powdered form and need a healthy shaking to completely mix with liquid. To avoid chewing on gritty, chalky fitness drinks, invest in a good shaker. Among the most popular is the BlenderBottle, which you can pick up on Amazon for around $9.
12. A Meal-Delivery Service
A healthy meal-delivery service takes the hassle out of eating right and can be a welcome break from cooking every meal. One popular service, Nutropia, starts at about $30 a day for three meals and two snacks every 24 hours.
13. A Personal Trainer
You can get in the best shape of your life with little more than commitment and discipline — but a few sessions with a personal trainer can add rocket fuel to the process. Personal trainers are exactly that — personal. They can craft workouts and regimens specifically for you to meet your goals while inspiring you, holding you accountable and adding variety along the way. The average session will run you about $40 to $60 for an hour of self-improvement.
Although gyms are closed right now in many places, you can hire an online personal trainer to help craft workouts you can do at home. The Trainiac app provides you with a dedicated fitness coach for $79.99 a month, and the Future app matches you with a coach who you can access 24/7 for $149 a month.
More From GOBankingRates
Gabrielle Olya contributed to the reporting for this article.

BEFORE YOU GO
See Today's Best
Banking Offers