10 Best Money-Themed Halloween Costumes for 2014
9. Loan Shark Costume
Dress up as the fiercest predator of the lending world with a loan shark Halloween costume.
Photo Source: Birmingham Consumers
8. Sexy Money Costume
Come Halloween, we are reminded that literally anything can — and will — be sexualized, even money. Here's a funny money costume that's sure to make Mom proud.
7. Extreme Couponer Costume
You don't have to love buying in bulk to dress up like a fanatical couponer, but it sure does help.
6. Shopaholic Costume
Ilsa Fisher's got nothing on you! Simply throw on your most luxurious name brands and an armful of empty bags from your favorite department stores (massive credit card debt optional).
5. 'Bringing Home the Bacon' Costume
Bacon makes everything better, especially babies. Use inspiration from this popular finance saying for an adorable infant bacon costume.
4. Piggy Bank Costume
A piggy bank Halloween costume is a great way to stay warm and unabashedly panhandle for change from friends and family.
3. Bank Robber Costume
Get your share of bailout money with this bank robber Halloween costume.
2. ATM Costume
If you can get past the obvious reinforcement of problematic gender stereotyping, it makes for a pretty clever costume for couples.
1. 'Latte Factor' Costume
Show your appreciation for David Bach's financial wisdom (but good luck getting through doorways) with this Starbucks Halloween costume.
About the Author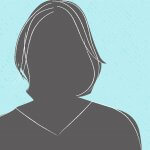 Casey Bond is a seasoned personal finance writer and contributes to a number of major national publications in addition to GOBankingRates, including US News & World Report, Huffington Post and Business Insider. She has also been featured on Yahoo! Finance, The Street, MSN, The Motley Fool, LearnVest, Money Talks News, Can Do Finance, Seeking Alpha, Investopedia, About.com, Redbook, Style Magazine, as well as ABC News radio and a number of local news radio outlets.