49 Best Veterans Day 2015 Deals, Freebies and Discounts
From food to travel freebies, check out these Veterans Day deals that can help you save some money before the holidays.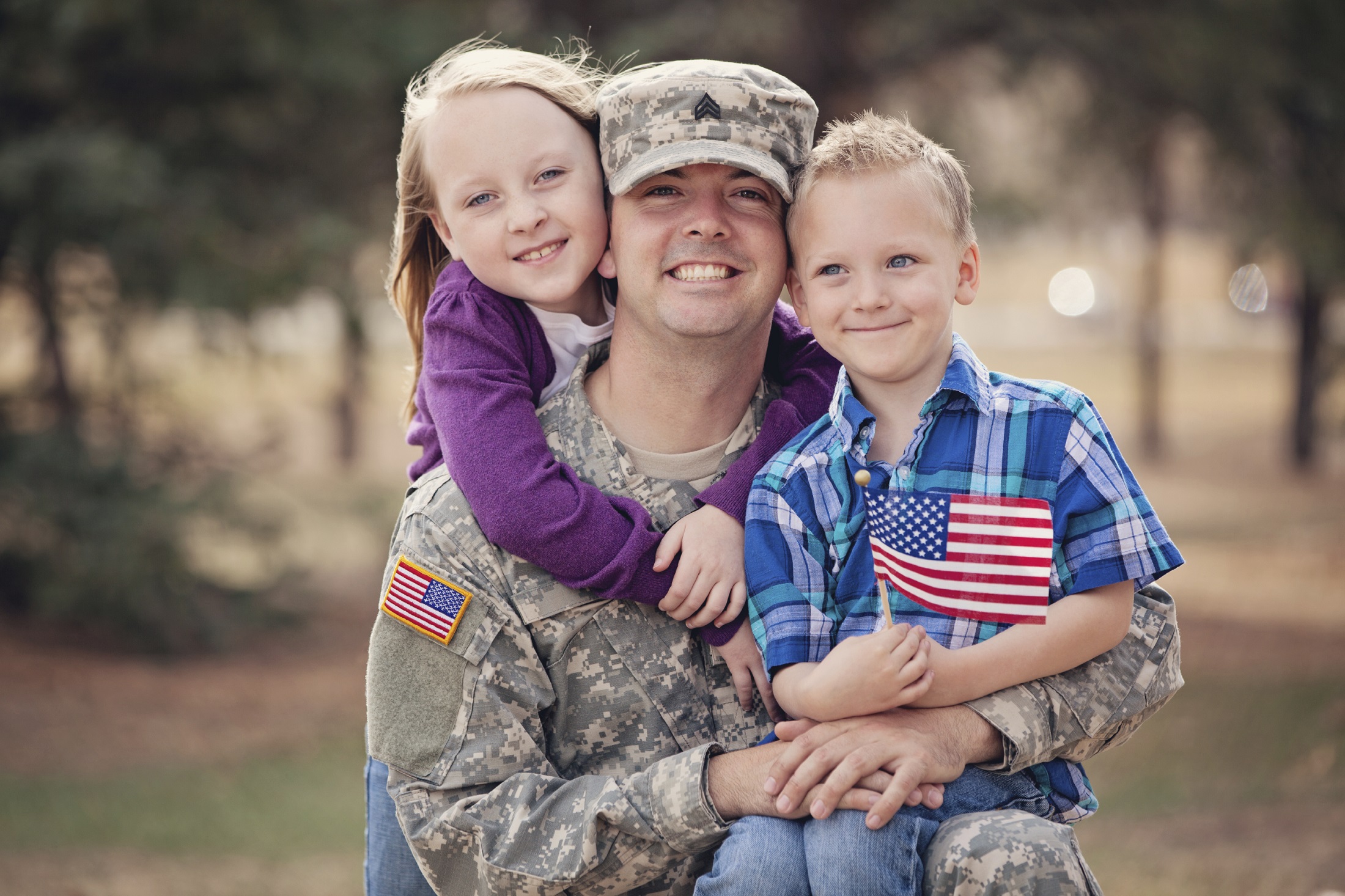 As Memorial Day honors the lives of U.S. soldiers who have fallen in the line of duty, Veterans Day is a way to give thanks to those surviving men and women of the Armed Forces. Veterans Day began officially in 1919 as Armistice Day, the official truce between the Allies and Germany to end World War I. Since the ceasefire famously took place in the 11th hour of the 11th day of the 11th month, Veterans Day is traditionally celebrated on the same date every year: Nov. 11.
For active and retired troops and their families, Veterans Day is a holiday to save some money and take advantage of many discounts and freebies from retailers and restaurants offering a token of thanks for serving our country. To help narrow your search and avoid missing the best deals, GOBankingRates rounded up some of the best Veterans Day deals — with the help of our partners at BeFrugal.com and Offers.com — below.
Related: 6 Financial Tips From Military Experts to Service Members
Veterans Day 2015: 34 Free and Discounted Dining Offers
Thinking about going out to eat on Wednesday, Nov. 11? If you're a veteran, then you'll want to check out these Veterans Day freebies and discounts from various restaurants:
Applebee's: As part of its Thank You Movement, all active and retired vets can enjoy a free meal — such as 7-ounce sirloin, chicken penne or a burger — from Applebee's menu of select options on Nov. 11 from open to close. Proof of military service is required.
Bar Louie: From Nov. 10 to Nov. 11, every participating Bar Louie location in the U.S. will offer veterans and military members a free meal worth up to $12 in value, reports TheMilitaryWallet.com. A military ID or proof of service is required.
Bennigan's: Veterans and active duty military who order anything off the menu get a 10 percent discount, according to Offers.com.
BJ's Restaurant and Brewhouse: If you bring your military ID to your local BJ's Restaurant on Veterans Day, you can get a free entree that's under $12.95.
Bob Evans: Free all-you-can-eat hotcakes are here for all veterans who stop in on Veteran's Day, reports Offers.com.
Buffalo Wild Wings: Here's another deal for veterans via Offers.com. You can get a 10 percent military discount at Buffalo Wild Wings, depending on the franchise location.
Carrabba's Italian Grill: All active and retired veterans can receive a free appetizer (at participating locations) between Nov. 9 and Nov. 15, according to Offers.com.
Chevys Fresh Mex: Police, fire personnel or military in uniform (or with military ID) can receive 20 percent off their menu order with this printable coupon.
City Barbecue: Veterans who order dine-in or carryout on Nov. 11 will get a free half-pound sandwich platter, according to MilitaryBenefits.info.
Cotton Patch Cafe: According to TheMilitaryWallet.com, current and former military members can get a full-size chicken fried steak or chicken fried chicken meal on Veterans Day.
Denny's: From 5 a.m. to noon on Veterans Day 2015, active, inactive and retired military members can build their own Grand Slam for free at participating locations.
FATZ Cafe: All veterans and active military can receive a free entrée on Veterans Day from 11 a.m. to closing, according to MilitaryBenefits.info. Just present your military ID.
Fox & Hound Sports Tavern: Veterans and active duty military can receive a free meal worth $10 in value with a military ID this Nov. 11.
Friendly's: With a valid military ID or honorable discharge card, you can get a free breakfast, lunch or dinner all day on Nov. 11, according to Military.com.
Golden Corral: Military retirees, veterans, active duty, National Guard or Reserves members can come in for a free dine-in thank-you dinner as part of Golden Corral's 2015 Military Appreciation Night from 5 p.m. to 9 p.m.
Grub Burger Bar: According to MilitaryBenefits.info, all veterans, retired military and active duty with a military ID can enjoy 50 percent off their meal order on Veterans Day. And for dessert, they can get a free caramel apple shake.
Hooters: Active duty and retired military members nationwide can get a free meal on Veterans Day, including the famous 10-piece traditional or boneless wings. Just show proof of service.
Hoss's Family Steak & Sea House: A meal from the restaurant's signature "American Value" meal menu is absolutely free for veterans on Veterans Day from 11 a.m. to 9 p.m., according to TheMilitaryWallet.com. A valid military ID or proof of service is required.
LongHorn Steakhouse: Head to the restaurant for lunch or dinner, and get a free Texas Tonion and non-alcoholic beverage on Veterans Day. According to Offers.com, you must present valid proof of military service.
Max & Erma's: This Veterans Day, participating locations are offering all military personnel dining in a free "Best Cheeseburger in America Combo," reports TheMilitaryWallet.com.
McCormick & Schmick's: The seafood and steakhouse restaurant celebrates Veterans Day a few days earlier — Sunday, Nov. 8 — with a special menu that includes tender beef medallions, salmon rigatoni and the signature McCormick's cheeseburger.
Mission BBQ: Head over to Mission BBQ on Nov. 11 for a free sandwich and cake if you're a veteran. But hurry — the offer stands while supplies last.
Ninety-Nine Restaurant & Pub: For all those who serve or have served our country, show your military ID for a 10 percent discount on your meal every day, including Veterans Day.
O'Charley's: Whether it's lunch or dinner, veterans and active military personnel with a valid military ID can choose any item from the $9.99er menu on Veterans Day, reports Offers.com.
Olive Garden: All veterans and active duty military personnel will receive a free meal from a special menu on Nov. 11, including entrees, breadsticks and a choice of unlimited soup or salad, reports MilitaryBenefits.info.
Orange Leaf: Veterans, retired and active duty can grab a free cup of froyo, up to 11 ounces, all day on Veterans Day. According to MilitaryBenefits.info, show your military ID card, a uniform photo, honors, badges or come dressed in your military uniform to receive this offer.
Outback Steakhouse: Show your valid military ID and receive a free Bloomin' Onion appetizer, advises Offers.com.
Primanti Bros.: On Veterans Day, all active and veterans can get a free Primanti Bros. sandwich from 4 p.m. until closing.
Red Lobster: From Nov. 9 to Nov. 12, you can receive a complimentary appetizer or dessert from a special menu if you download the free Red Lobster app, according to MilitaryBenefits.info.
Shoney's: Stop in on Nov. 11, and enjoy a free All-American burger. The offer is good for dine-in only, and military guests will need to show proof of service.
Texas Roadhouse: According to Offers.com, all active and retired veterans can choose from one of 10 free special lunch entrees on Veterans Day with proof of military service.
Texas Steakhouse & Saloon: If you're a member of the armed services, you can get an automatic 10 percent discount if you show your military ID.
Tijuana Flats: At participating locations, all veterans eat for free on Nov. 11, according to MilitaryBenefits.info.
Village Inn: Veterans and active military personnel can enjoy a free stack of buttermilk pancakes, French toast or a Belgian waffle on Veterans Day. Dine in, and receive a "Thank You for Your Service" card, good for 20 percent off your next visit.
Read: How Veterans Can Survive the Switch From a Military to a Civilian Job

15 Veterans Day Deals on Retail and Travel
Veterans Day discounts don't end at restaurants — many retailers and companies will be holding Veterans Day sales that you don't want to miss. Here are few:
Grace for Vets: This international program unites the car wash industry to honor service members. All veterans and military personnel can get a free car wash at participating locations across the country.
Great Clips: As a thanks to all veterans, pay for a haircut on Nov. 11 and receive a free haircut card to give to a veteran. Your veteran must redeem their offer by Dec. 31.
Home Depot: Kids can build a Veterans Day jet for free on Saturday, Nov. 7, from 9 a.m. to 12 p.m., according to Offers.com.
Karen Kane: Active duty members, retired military veterans and their family members can get 20 percent off any online order.
LightInTheBox.com: According to our friends from BeFrugal.com, from Nov. 4 to Nov. 11, use promo code VETERANS10OFF for $10 off any order $90 or more.
Lowe's: A 10 percent military discount is available on Veterans Day at Lowe's for all active and retired Armed Forces members with valid proof of service.
MilitaryClothing.com: Get 15 percent off any order using code LKVET5. The code is good from Nov. 10 to Nov. 13, according to BeFrugal.
MiniInTheBox.com: Enter promo code VETERANS5OFF at checkout for $5 off orders that are $45 and more, said BeFrugal. The offer starts Nov. 4 and expires on Veterans Day.
National Park Service: Nov. 11 is entrance fee free for veterans who visit any U.S. national park.
NBA Store: Those who have served in the military and first-responders, such as police officers, can enjoy 15 percent off their entire order.
Brides Across America: The organization gives away free wedding gowns to military brides. This year, events will be held nationwide around Veterans Day. To register, fill out the registration form on its website.
PinMart: With promo code APVET15, you can take 10 percent off any patriotic and military pins orders that are $50 and more, said BeFrugal. This offer expires Nov. 30.
SeaWorld: The Waves of Honor program offers complimentary admission to veterans at select park locations, including Orlando, Fla., and San Diego.
SmartFares: For the Veterans Day sale, use coupon code SFVET30 for $30 off any airfare (minimum two passengers).
UnderArmour: Get 10 percent off your order. This offer is good for active and retired military as well as first responders.
Keep reading: 7 Ways Your Attempts to Save Money Can Backfire
History of Veterans Day