5 Small-Business Owners on the Importance of Shopping Small This Holiday Season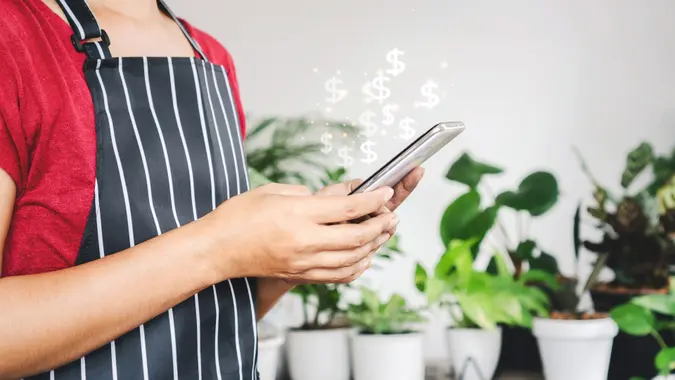 Doucefleur / iStock.com
There are plenty of benefits to shopping with a small business over a big-box chain. They often provide more unique products, higher quality and better customer service. But you might not realize that shopping small isn't just good for your own bottom line. 
Check Out: Where to Splurge and Where to Save on Holiday Spending
Shopping Tips: Wrapping Paper, Greeting Cards and More Holiday Items to Only Buy at Dollar Stores
Small businesses are often referred to as the "lifeblood of the U.S. economy." And as the holidays approach, you have the power to ensure they remain so. Below, five small-business owners explain why shopping local is so important this holiday season.
Help Create Jobs
Though we often think of mega-retailers like Amazon when it comes to job openings, small businesses actually employ 56.8 million Americans, which is about half of the U.S. workforce. "Small businesses are the backbone of any economy," said Charmaine Allen, owner of LuvMeKitchen. When you buy small, you ensure that business is not only able to keep its workers employed, but can continue growing and offer new roles as it expands.
We've Got You Covered: GOBankingRates' Smart Holiday Spending Guide
Be a More Conscious Consumer
One of the biggest benefits of buying local revolves around responsible consumerism, according to Rhonda Swan, founder and CEO of Unstoppable Branding Agency. When you buy locally, you buy closer to the source of the product, such as a small-scale manufacturer or farmer. "This greatly reduces the cost of transportation, labor, packaging, middlemen or anything in between the manufacturer and the retail giants," she said. And not only does buying small reduce waste and save money on a grander scale, but it also results in better economic standing for the surrounding community.
Learn: Why Do We Spend So Much Each Year on Holiday Shopping?
Make Your Money Work for You
Support Diversity
Steve Pogson, founder and e-commerce strategy lead at FirstPier, said that local companies contribute to a community's diversity of products and services. "Consumers can share the unique culture or qualities of a particular place with friends and family all across the world by purchasing products made by local artists or businesses," he said. "Neighborhoods with vibrant local business communities are also more interesting," he added, noting that this helps attract new residents and promotes expansion.
Read: 11 Gifts You Should Buy for Christmas Now — Before They Sell Out

Keep the Doors Open
Shopping at a small business this holiday season might just be the determining factor in whether or not they are able to stay open next year, according to Jeremy Yamaguchi, CEO of Lawn Love. "Small businesses need local support throughout the entire year, but getting that additional support during the holidays is especially crucial," he said. So if you have a favorite local business or know someone who owns or works at one, choosing to purchase their products can make a huge difference in their lives.
Foster Competition
The past two years have been hard on brick-and-mortar shops and smaller e-commerce stores alike. "With retail giants starting to hog the e-commerce space, smaller players are bound to face stiff and unfair competition from brands that are already recognizable to the public," said interior designer Stacy Lewis of EternityModern. "The continued existence of small businesses is important because they are often the ones that drive innovation and disruption in the industry." Shopping small for the holidays gives these businesses a chance to stay in the game, and forces the competition to keep prices competitive and improve products.
More From GOBankingRates
Make Your Money Work for You