15 Best Administrative Professionals Day Gifts Under $30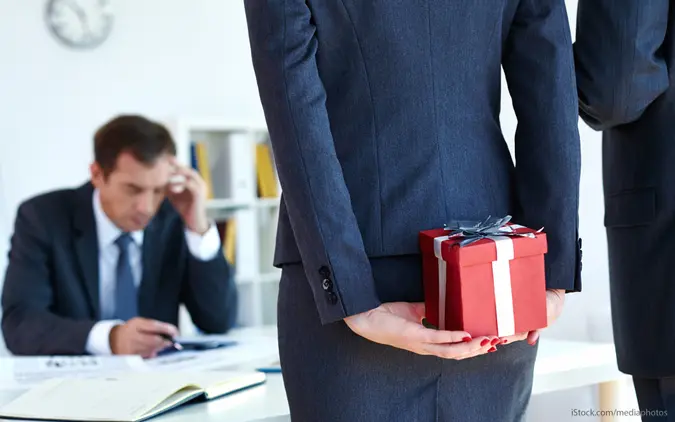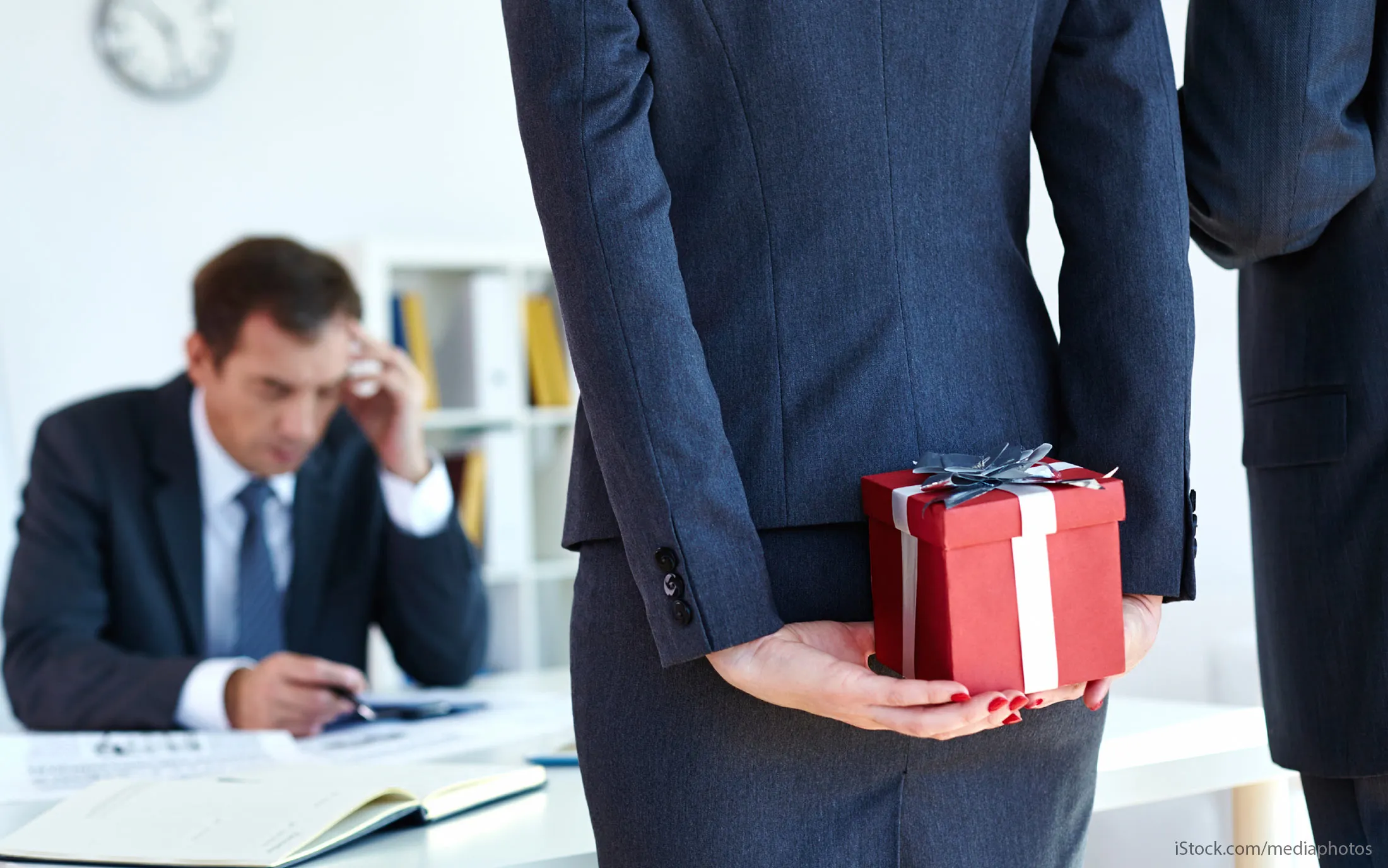 Administrative Professionals Day 2016 falls on April 27, and if you haven't already purchased a gift for your administrative assistant, it's time to start shopping. Secretaries and executive assistants are masters of multitasking who have countless responsibilities, from answering phones and maintaining databases to scheduling meetings, making them the glue that keeps any organization together. As of 2014, approximately 4 million administrative professionals were employed in the U.S., according to the Bureau of Labor Statistics.
The name of the holiday has evolved over time with the job, but Administrative Professionals Day has been observed since June 4, 1952 — and it has been celebrated during the last week of April since 1955. To celebrate, here are 15 great Administrative Professionals Day gift ideas under $30 to show your office assistant how much you appreciate their hard work.
Related: National Boss Day: 10 Affordable Gift Ideas
1. Day Off From Work
Grant your administrative professional a day off from work, without having to use paid time off. Specifically designate Administrative Professionals Day as the free day off or allow your executive assistant to decide when to take it — the choice is yours. The bonus vacation day will be greatly appreciated and it's of no cost to you personally.
2. Gift Card to a Favorite Place
Surprise your administrative assistant with a $25 gift card to a restaurant or store you know they'll really enjoy. Of course, you want to make sure the balance can fully cover the cost of a purchase, so choose wisely. For example, a restaurant, coffee shop or bookstore could be a good choice.
Make Your Money Work for You
3. Subscription Box
Subscriptions to hand-selected curated boxes are extremely popular right now and can serve as a great personal and thoughtful gift. Companies like Birchbox, Man Crates and Loot Crate each offer a one-time gift subscription box for $30 or under. And there are plenty of other box subscription services, so it's easy to choose one that fits the interests of your office assistant.
4. Flowers and Plants
A bouquet of flowers or a gorgeous plant can serve as thoughtful Administrative Professionals Day gifts most anyone can appreciate. Sites like ProFlowers offer deals as low as $19.99. You can also save money on delivery fees by stopping by your local florist and picking them up yourself on your way into work.
5. Wine and Spirits
If your administrative assistant enjoys wine or liquor, surprise them with a bottle of their favorite — to be enjoyed after office hours, of course. There are many really great finds under $30, so after finding out what they prefer to drink, conduct a little research and purchase the best this price point has to offer.
6. Charitable Donation
For many people, the gift of helping others is the greatest of all. If your executive assistant has a charity very close to their heart, make a donation in their name by contacting the organization directly or gifting them a charity gift card from JustGive.org.
Related: 10 Best and Worst Jobs for Work-Life Balance
7. Gourmet Chocolate
Make Administrative Professionals Day special by gifting your sweet-toothed administrative assistant a fancy box of gourmet chocolate. Luxury chocolatier Godiva has dozens of options under $25 which are sure to be well-received.
Make Your Money Work for You
8. A Good Book
If your office assistant is a bookworm, getting him or her a good book that they'd enjoy is a great gift idea. Your best bet is to walk into your local bookstore and tell a sales clerk about him or her. They should be able to help you pick out a good book for them based on their personality.
9. Reusable Water Bottle
Fitness buffs need to stay properly hydrated during their workout, so if your executive assistant is the active type, buy them a high-end, spillproof water bottle. Some good choices are the $28 Juliet model by bkr or one of the many choices under $30 from Mizu.
10. Indoor Herb Garden
If your assistant likes to cook or has a green thumb, treat them to an indoor herb garden. These gardens are very simple to use, run about $25 to $30 and can be found at places like Bed Bath & Beyond.
11. Snack Box
Build your executive assistant a snack box filled with their favorite goodies to keep at their desk. A budget of $30 or less can amount to a hearty selection that makes a very thoughtful and much appreciated Administrative Professionals Day gift. Mix some healthy snacks in with the junk food, as well.
12. Magazine Subscription
It's always fun to get mail the old-fashioned way, so purchase a subscription to a magazine you know your administrative assistant will enjoy. This idea is perfect for reading at lunchtime, during a commute or while traveling. Magazines.com has plenty of options under $30. For example, you can get 26 issues of the bi-weekly ESPN The Magazine for $29.95 or 24 monthly issues of Food & Wine for $23.95.
Make Your Money Work for You
13. Handwritten Letter
The most meaningful gifts come from the heart, not a store. Sit down and write your administrative professional a sincere thank you note, explaining how grateful you are for everything they do for you each and every day. This gift doesn't cost a thing, but it's sure to make the recipient feel valued and respected. In fact, you can do this in addition to something else on this list.
14. Gift Basket
You can indulge your assistant in a little pampering with a gift basket designed to help them relax and feel their best. Bath and Body Works has dozens of gift sets under $30 for men and women, filled with sweet-smelling lotions, soaps, candles and more. You could also pick a different theme that fits their personality more and create a basket yourself. For example, another great basket idea would be "Movie Night." You could fill the basket with some snacks, popcorn and a DVD.
15. Board Games
Board games have been gaining popularity again, so give your fun-loving executive assistant a dose of childhood nostalgia with a fun board game. Go the traditional route with something like The Game of Life — which can be purchased on Amazon for under $15 — or a newer option, such as 7 Wonders Duel for $29.99 on Amazon.
Your assistant does so much for you, so be sure to make Administrative Professionals Day 2016 a special one. In addition to giving them a great gift, be sure to offer a genuine thank you to make sure they know their hard work doesn't go unnoticed.