6 Best Halloween Purchases To Make on Amazon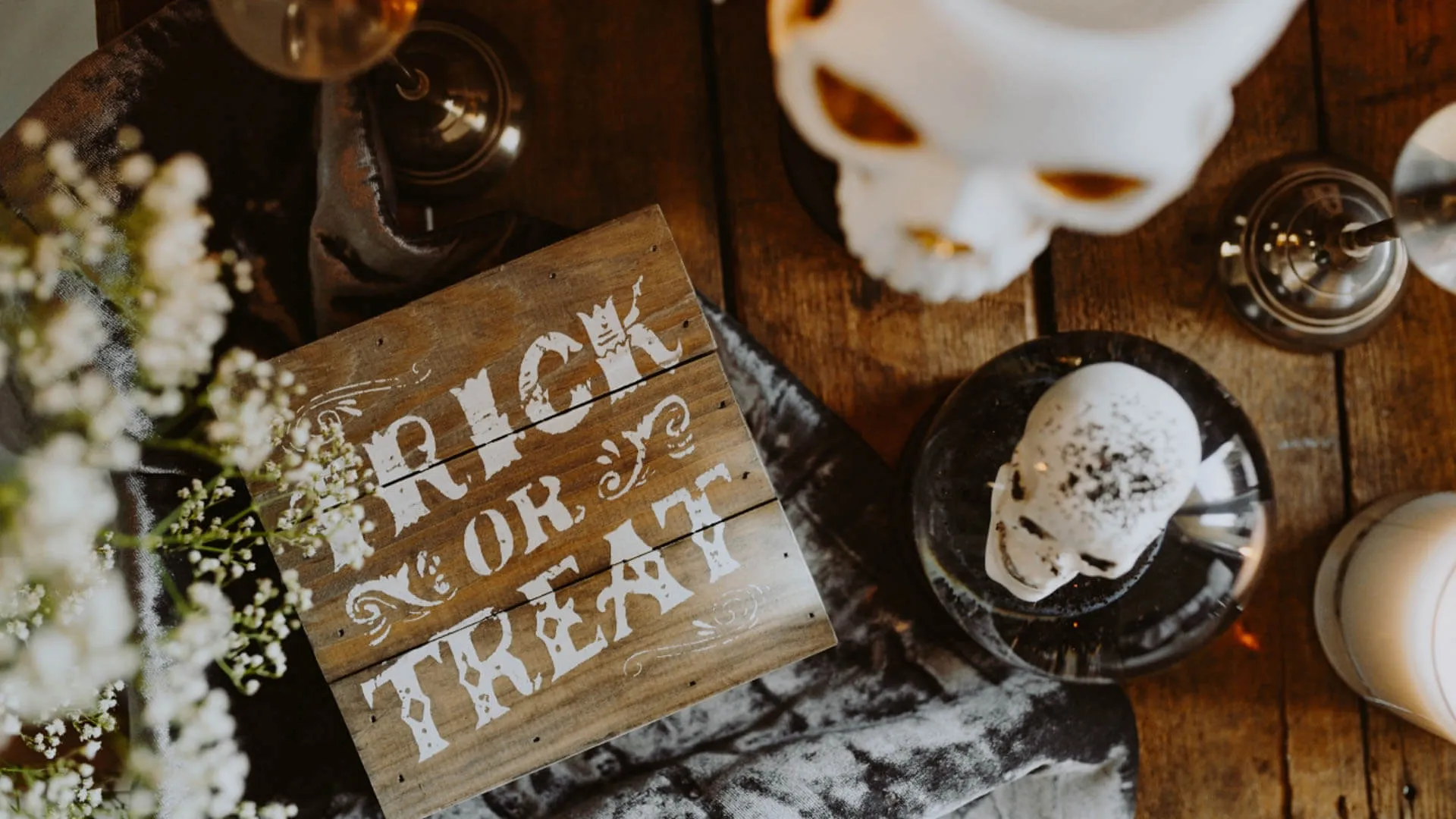 FUNPENY 300 LED Indoor String Lights
Lighting is the No. 1 way to set the tone during the holiday season, especially with these lights available for just $10! 
Katie Holdefehr, associate editorial director at Real Simple, recommends wrapping these orange LED string lights along your porch railing or around the front door. Finish off a display that's more magical than menacing by pairing these lights with an arrangement of pumpkins or chrysanthemums.
Speedball Linoleum Cutter Kit Assortment
Have you considered linocutting your pumpkins this year? A linoleum cutter, Holdefehr said, lets you carve intricate designs on the surface of a pumpkin without having to carve all the way through. The effect is a detailed scene that looks like it fell straight from a storybook and gives the classic carved jack o\'lanterna fresh take.
The Speedball linoleum cutter kit comes with five blades for varying levels of detail, and the removable handle end lets you stash the lino cutters away when not in use. Since the blades are sharp, Holdefehr recommends only letting older kids and adults work on this project.
Make Your Money Work for You
Eldnacele Halloween Flickering Candles
Set the spooky vibes without worrying about creating an accidental fire hazard. Julie Ramhold, consumer analyst with DealNews.com, said the great thing about this trio of flameless candles is they are low-key spooky. 
"You can put them up for the entire month of October, or even all year if you like spooky vibes every day," Ramhold said.
Kit Kat Halloween Lovers Assortment
Need some extra Halloween candy? Ramhold recommends grabbing this cost-effective bag of 75 Kit Kat snack-size bars. Available in a variety of three different flavors, this Kit Kat variety bag is almost $15 which works out to almost 20 cents per candy bar.
AVOIN colorlife Halloween Throw Pillow Cover
Turn ordinary throw pillows into festive statements! "If you already have throw pillows that will fit these covers, this is a great option as it's a pack of four for $15.99, so roughly $4 each," Ramhold said.
Similar to the flameless candles, these are another item where you can technically keep the cover on year-round. With simple cream colors and black print, you can leave them on all year if you celebrate Halloween every day.
Dash Pumpkin Mini Waffle Maker
Who doesn't love a waffle maker in a festive shape? Emily VanSchmus, editor at Better Homes & Gardens, said these waffle makers are perfect for the fall and Halloween months. Find the mini waffle makers in a wide variety of shapes including pumpkins, spiderwebs and skulls. 
"They cost just $13 dollars, which is a totally justifiable seasonal purchase," VanSchmus said. "Plus, they're compact, so they won't take up too much space in your cupboard."
More From GOBankingRates

BEFORE YOU GO
See Today's Best
Banking Offers