36 Best Presidents Day Sales This Year
Here's where to find the best discounts this three-day weekend.
Dusan Petkovic / Shutterstock.com
The day off known by most as "Presidents' Day" is a federal holiday actually called "Washington's Birthday." Even though founding father George Washington is thought to have been born on Feb. 22, 1732, the U.S. has been celebrating it on the third Monday of every February since 1968.
Maximize your three-day weekend by snagging some exclusive President's day deals now through February 19, 2018 and beyond.
Click through to see the best annual sales to add to your calendar.
1/36
BestPhotoPlus / Shutterstock.com
2/36
Jonathan Weiss / Shutterstock.com
Aeropostale
Unlock an extra 15 percent off your purchase both in-store and online. In-store shoppers can use this coupon, online purchasers use code "New15."
AJ Madison
Score big discounts during the Winter Savings Event, where you can save anywhere from $100 on dishwashers to $3,348 on full appliance collections.
4/36
Ken Wolter / Shutterstock.com
Amazon
Get up to 70 percent off electronics, including standout deals like $100 off 7-inch Echo Show smart devices when you buy two. Also, get up to 52 percent off certified refurbished electronics. Read on to find the best and worst things to buy on Amazon this month.
5/36
Tupungato / Shutterstock.com
Ann Taylor
Land half off all full-price sweaters and tops with code "TOPITOFF." In-store shoppers are also in luck because this deal is also valid in-store.
Appliances Connection
Certain bundles at this retailer can save you up to $8,346 and other deals can even land you a free Electrolux dishwasher or a free Bertazzoni range hood.
Upgrade Your Digs: Home Renovations That Will Pay You Back
7/36
dennizn / Shutterstock.com
Bed Bath and Beyond
Get 20 percent off any single item by following this link.
8/36
Michael Rivera / Wikimedia Commons CC-BY-SA-3.0
The Children's Place
Hop onto The Children's Place's website to save big -- for a limited time, the entire site is half off. Plus, the retailer is offering free shipping on every order.
Club Furniture
Clearance items are on sale for 50 percent off with free in-home delivery, a 30-day in-home trial and no sales tax outside of North Carolina.
10/36
Yusnizam Yusof / Shutterstock.com
11/36
Hadrian / Shutterstock.com
Dell
When you buy a select television from Dell, not only will you get up to 40 percent off, but you'll also get a Dell gift card worth as much as $500 plus free shipping.
Destination Maternity
In addition to a bundle of joy, Destination Maternity is expecting to give new moms some opportunities to save -- both leggings and dresses are buy one, get one half off.
13/36
Tooykrub / Shutterstock.com
Express
Known for their abundance of work-friendly fashions, clothing deals abound at Express. You can find discounts up to 70 percent off of women's new arrivals.
14/36
Duerr / Shutterstock.com
Expressions
Clearance items are on sale for as much as 60 percent off.
15/36
Helen89 / Shutterstock.com
Goodwill Industries
Get deals on deals with 40 percent off pink and red tags, and green tag items going for just $1.29 at some locations.
16/36
Eric Broder Van Dyke / Shutterstock.com
17/36
Ken Wolter / Shutterstock.com
HP
This laptop manufacturer kicked off the holiday weekend with big savings on a full range of computers, laptops and accessories. Score over $520 off an HP Laptop 15t, $500 off an HP OMEN Desktop PC and more.
18/36
jiawangkun / Shutterstock.com
Harvard Book Store
All day on Monday, Feb. 19, 2018, in-store Harvard Book Store and Harvard.com shoppers can snag 20 percent off new and used books, print-on-demand titles, special orders and non-book items. If you're shopping online, just use the coupon code "PREZDAY2018."
Houzz
Houzz offers tons of Presidents' Day deals, including up to 75 percent off outdoor living, up to 60 percent off double-sink vanities, up to 80 percent off contemporary rugs and more.
Get a new car to match your newly renovated home on the cheap by snagging a cheap car deal at these President's Day sales.
IFN Modern
Save 30 percent on the Pavilion Collection and find out if you're eligible for interest-free financing.
21/36
Ken Wolter / Shutterstock.com
Jared
Amethyst Color Stone Mother's Heart bracelets start at $104 and sterling amethyst heart bracelets with diamond accents start at $159.99 -- and those are just a few of the deals this February at Jared.
Good as Gold: 6 Precious Metal Investments Better Than Gold
22/36
BravoKiloVideo / Shutterstock.com
Kay Jewelers
Save as much as 40 percent on amethyst jewelry throughout February.
23/36
littleny / Shutterstock.com
Lord & Taylor
If you're looking for ways to save money on clothes, head to Lord & Taylor. You can save up to 75 percent on women's and men's clothes, handbags and shoes throughout the season with the coupon code "FINAL."
24/36
Nils Versemann / Shutterstock.com
Kmart
Kmart shoppers can score select HDTVs for up to 20 percent off both in-store and online.
Mountain Hardwear
Get up to 60 percent off select styles of activewear and outdoor gear with coupon code "MHWWINTER60."
Newegg
LED HDTVs are on sale for up to half off starting at $120.
28/36
Jevanto Productions / Shutterstock.com
Panasonic
From rice cookers to microwaves, Panasonic has plenty of small appliance clearance deals this February.
29/36
Roman Tiraspolsky / Shutterstock.com
PC Richard & Son
LED HDTVs are on sale at PC Richard & Son, some of which for more than 40 percent off. Most items come with free shipping.
Reverb
The online instrument retailer offers 15 percent off select gear at checkout, starting on Feb. 15, 2018.
32/36
JPstock / Shutterstock.com
Samsung
You can save 40 percent on QLED TVs, which are on sale now.
TwinkleDeals
Sweaters and cardigans are up to 50 percent off at TwinkleDeals. You can also save as much as 85 percent thanks to its Valentine's Day Sale, which has already kicked off.
34/36
EQRoy / Shutterstock.com
UGG
Save as much as 50 percent on select styles of boots and sneakers for men, women and kids.
35/36
Filipe Frazao / Shutterstock.com
Victoria's Secret
Victoria's Secret's semi-annual sale is more about bras than presidents, but it just so happens to coincide with this holiday. The sale starts in January, but bras are available as low as $9.99 while supplies last.
36/36
Ken Wolter / Shutterstock.com
Zales
February birthstone deals include a white sapphire bracelet for $99.99, down from $129, an Unstoppable Love pendant for $69.99 instead of $99.99 and more deals throughout February.
Up Next: The Best Spring Shopping Steals at Walmart, Target and More
Dan Ketchum contributed to the reporting for this article.
Photo Disclaimer: Please note photos are for illustrative purposes only. As a result, some of the photos might not reflect the companies listed in this article.
About the Author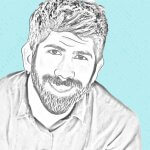 Andrew Lisa has been writing professionally since 2001. An award-winning writer, Andrew was formerly one of the youngest nationally distributed columnists for the largest newspaper syndicate in the country, the Gannett News Service. He worked as the business section editor for amNewYork, the most widely distributed newspaper in Manhattan, and worked as a copy editor for TheStreet.com, a financial publication in the heart of Wall Street's investment community in New York City.