The Best and Worst Things to Buy on Amazon in February
Find the best things to buy on Amazon, and see what you should skip.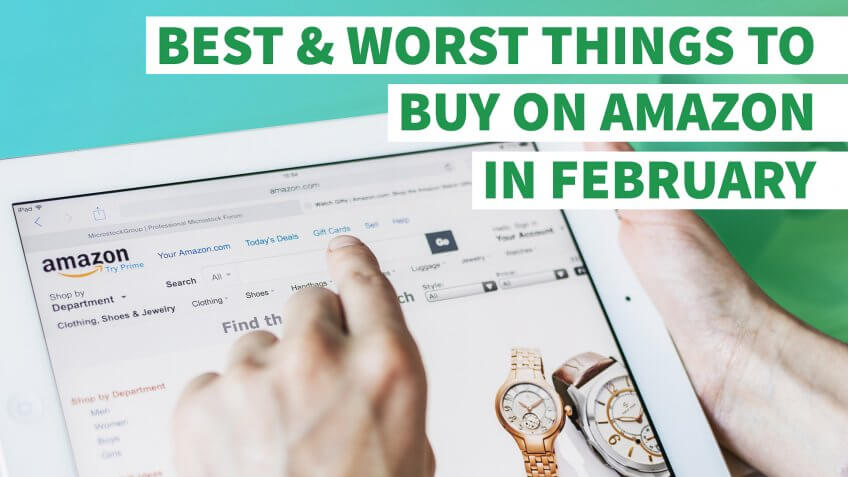 Twin Design / Shutterstock.com
After the holidays, many Americans kick off the new year by refraining from shopping, and vowing to eat better and exercise more. Spending less and saving more is another popular resolution, according to a GOBankingRates study.
By February, though, a lot of people are over their resolutions. With Super Bowl, Valentine's Day and Presidents Day sales, it can be hard to abstain from shopping.
As one of the world's largest retailers, Amazon.com offers great deals on everything from books to diapers and video games. But, the online marketplace isn't the best spot for all goods. This February, find out what you should buy on Amazon — and what you should skip.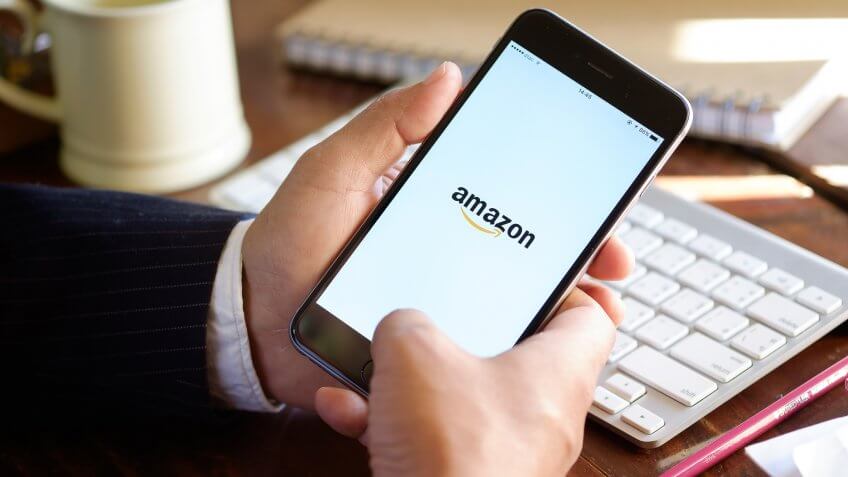 mirtmirt / Shutterstock.com
Best Things to Buy in February
If you can't stand the bite of winter any longer — or you're planning ahead for spring — Amazon is a great place to buy clothes and shoes. Meanwhile, the site's low-cost selection of home goods makes spring cleaning and redecorating a cheaper endeavor. The early months are also a good time to buy the best-rated tax software.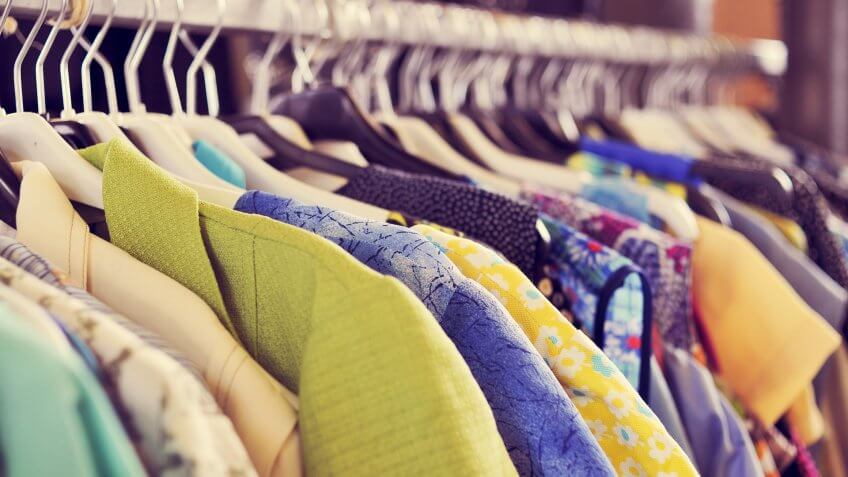 nito / Shutterstock.com
Clothes
As winter draws to a close, consumers set their sights on clothes for the warmer months. Whether you're shopping for tops, shoes or accessories, Amazon is a good place to start. The online giant has its own fashion lines, in addition to carrying time-tested brands like Levi's and Calvin Klein. Shipping and returns are also free on select products.
To find the best deals on Amazon, head straight to the Amazon Fashion page, where you can shop by category and brand. Although you might be looking for lightweight clothes, you might find better deals on winter coats and other cold weather gear. Check out Amazon's North Eleven line for sales on women's ponchos, capes and outerwear.
For even bigger savings, shop Amazon on Presidents Day weekend. Last year's sale had clothes, shoes and jewelry for 20 percent off.
Check Out: 35 Ways to Save Money on Clothes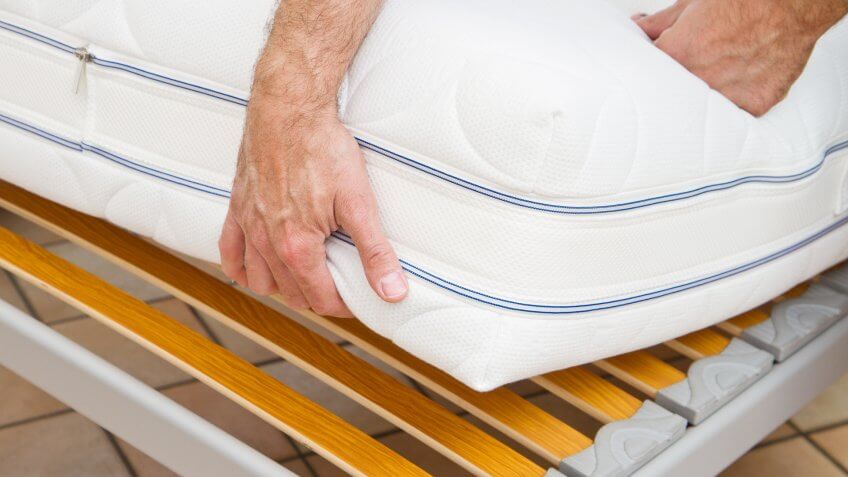 lsantilli / Shutterstock.com
Home Goods
Forget about heading down to your local bedding store and lugging a mattress home. Amazon sells mattresses online, and you can have your sleep set delivered to your door for free with Amazon Prime.
Mattresses aren't the only home-related deals you'll find in February either. Look for items you'd typically find at Presidents Day sales held by stores like Macy's and JCPenney, like bedding and cookware.
Venture to Amazon's Home and Kitchen page and scroll down to "Discounts" in the left-hand column. There, you can find items discounted by 70 percent or more.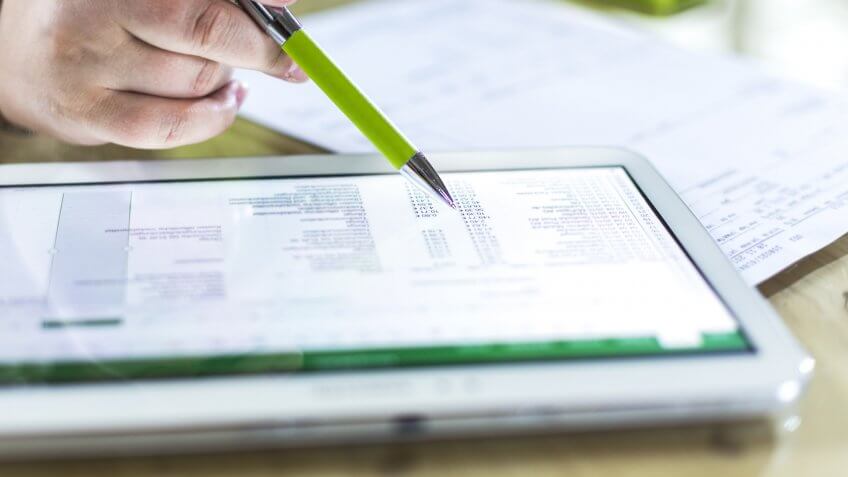 moreimages / Shutterstock.com
Tax Software
Even if you put off filing taxes until the last minute, don't delay buying tax software. "Earlier filers will get the best deals on tax software compared to those who wait until the spring," said Benjamin Glaser, features editor for DealNews.com.
Shop Amazon for the best deals on TurboTax and H&R Block software. TurboTax Self-Employed is originally priced at $114.99 on the company's website, with an extra fee for filing state taxes. Through an Amazon exclusive offer, you can get the software downloaded to your computer for just $64.86. Though you'll still pay $19.99 to e-file your state taxes, you can send them by mail for free.
Find: The Best Books on Amazon for Aspiring Entrepreneurs for Under $20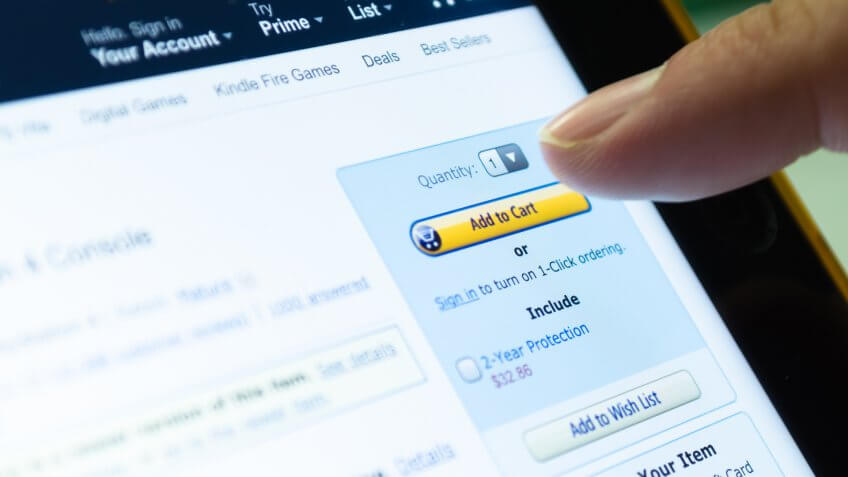 PeoGeo / Shutterstock.com
Worst Things to Buy in February
Amazon boasts a massive selection of products. But not everything on the site is a steal. With so many shoppers plucking Valentine's Day gifts off the virtual shelves, you'll be pressed to find decent deals on in-demand items. TVs and major home appliances are similarly poor pickups for February. Those purchases are best saved for Black Friday.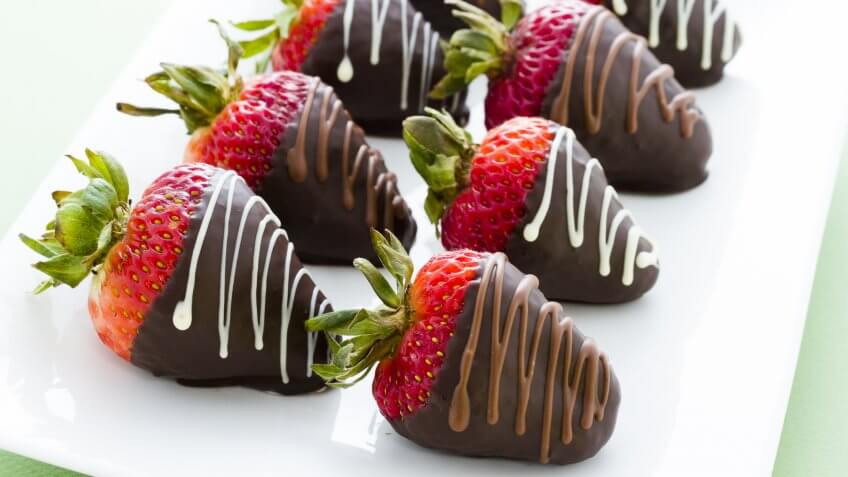 Arina P Habich / Shutterstock.com
Valentine's Day Gifts
If you've left Valentine's Day shopping to the last minute, you might be left paying close to full price on most items. In some cases, you might even pay more on Amazon.
A dozen swizzled strawberries and four caramel pretzels from Shari's Berries costs $34.98 on both Amazon and the company website. But, Shari's Berries offers 15 percent off your order if you sign up with your email. Further, you can use a Honey coupon code to get even deeper discounts.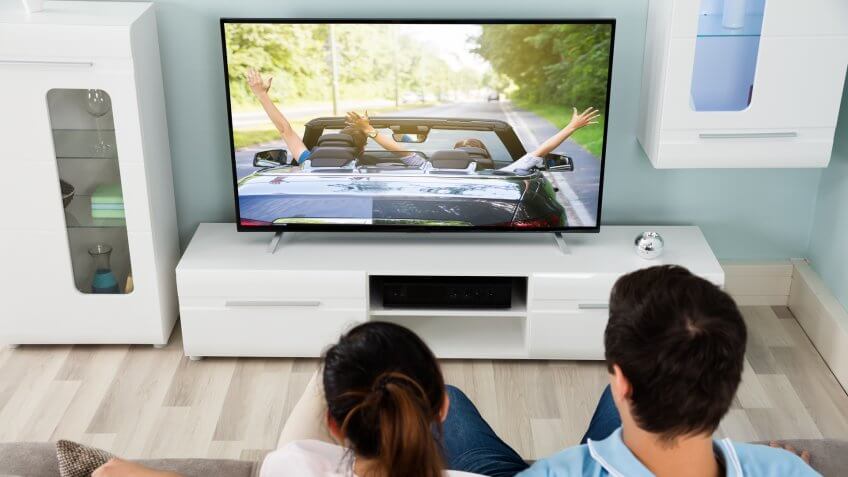 Andrey_Popov / Shutterstock.com
Televisions
If you've waited until February to buy a TV, you've missed out on Black Friday deals, which are unmatched for electronics.
TVs take their steepest price dips in November for the holidays, according to Consumer Reports. End-of-year models take a second, not-quite-as-steep dive in late January, just before the Super Bowl.
Still, if you're not picky about your TV, Amazon could offer some decent discounts as it makes room for new models arriving in the spring. Just don't forget to comparison shop with deals at Best Buy.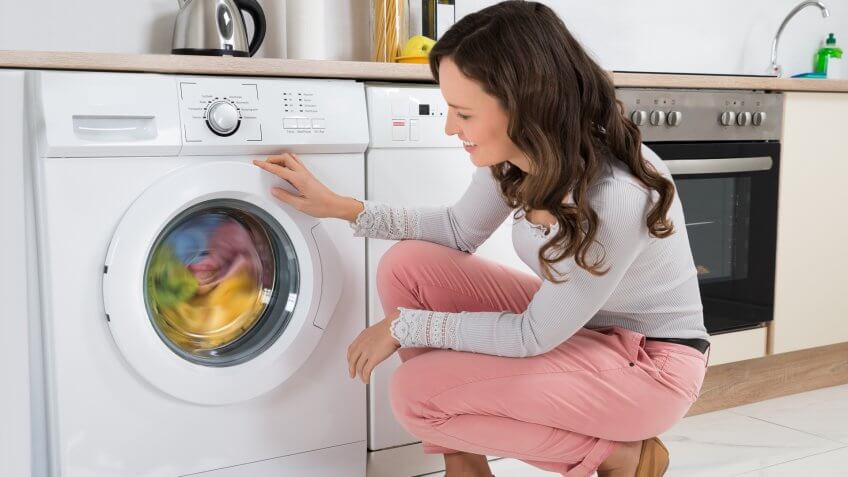 Andrey_Popov / Shutterstock.com
Major Home Appliances
There's no worse time to shop for household appliances than when your old ones fail. But if you can limp by with your faulty dishwasher or dryer, you'll save more money.
You'll find the best deals on major appliances in December, according to Consumer Reports. By February, the deals are pretty much gone. For example, a Haier 14.97 cubic foot refrigerator with French doors and two drawers costs $1,115 on Amazon. The same refrigerator sells for slightly more at JCPenney, for $1,199.
Discounted washers, dryers and dishwashers are similarly difficult to find on Amazon this time of year. For instance, the marketplace does not currently have discounts of 50 percent or more on dishwashers.
Next: 15 Surprising Things You Can Buy From Amazon
Although Amazon remains the go-to marketplace for online shoppers, don't forget to comparison shop to find the best deals. If the timing isn't right when you're ready to buy, put off purchases until retailers offer their steepest discounts.