Cool Stuff You Can Get for Free on World Teachers' Day
Here are some companies showing their appreciation for teachers.
Wavebreakmedia / Getty Images
World Teacher's Day, which has been held every year on Oct. 5 since 1994, honors educators with teacher appreciation and recognition across the globe. It's also an excellent opportunity for teachers to save money on products and activities no matter where they live on Teachers' Day. Here's where to get free stuff for World Teachers' Day:
1/20
NathanForget / Flickr.com
Legoland Teachers Pass
Florida K-12 teachers can get a year of free admission to Legoland, Sea Life Aquarium, Madame Tussauds and the Orlando Eye with a Florida Teacher Pass. To get a pass, teachers must bring a valid Florida ID, FDOE teaching certificate and recent pay stub to the ticket window of any of the above-named attractions.
More Savings: 30 Theme Park Secrets Only Insiders Know
2/20
dennizn / Shutterstock.com
Office 365 Education Software
Both teachers and students can get Microsoft Office 365 Education for free, which includes Word, PowerPoint, Excel, OneNote and other classroom tools. A valid school email is all you need to get started on the Microsoft Office website. The deal is good on Teachers' Day and beyond.
3/20
David Jones / Flickr.com
Ayn Rand Books
In an effort to expand awareness of the radical novelist and philosopher Ayn Rand, AynRand.org is giving away copies of her books to teachers. Both high school teachers and college professors can request free books and teaching materials as part of their curriculum or to distribute to students on World Teachers' Day and every other day.
4/20
Malgorzata Litkowska / Shutterstock.com
Tour of Graceland
Teachers can tour Elvis Presley's mansion for free. Graceland is also open for student groups, and the property offers educational resources. Visit the education center at Graceland.com for details.
More Free Fun: Free Things to Do in Every State
5/20
Joe Ravi / Wikimedia Commons
Entry to the Chicago Field Museum
Illinois K-12 teachers get a free basic admission pass to the Chicago Field Museum. Teachers must bring a valid ID to the museum, which is open every day except Christmas.
6/20
matka_Wariatka / Getty Images
Scholastic Lesson Plans
Scholastic offers thousands of lesson plans, discussion guides, extension activities and more academic resources across 175 different collections, all of which are completely free for teachers.
7/20
Sulfur / Wikimedia Commons
Entry to the Milwaukee Museum
Teachers only need to bring a valid teacher ID to get free general admission to the Milwaukee Public Museum plus one free planetarium program in the Dome Theater. Teachers who schedule a field trip to the museum earn their school Hall Pass status, which grants extra perks, such as one free film in the Dome Theater, 10 percent off at the gift shop and cafe, and more.
8/20
Monkey Business Images / Shutterstock.com
SitSpots Sample
If you need a spot for your kids to sit? Educators can get one free SitSpots sample to try on their classroom floor, carpet or rug. Simply go to SitSpots.com, click on "free sample" and fill out the online form.
Don't Miss: 75 Things You Can Get for Free
9/20
gpointstudio / Shutterstock.com
Computer Science Software
LearnToMod gives teachers free access to its software so they can educate their students on coding. Teachers can visit LearnToMod.com to get started.
10/20
Tinseltown / Shutterstock.com
Teacher Pass to SeaWorld
Teachers from participating districts in Florida, Texas and Southern California can get a free pass to SeaWorld through the Teacher Pass program.
11/20
Jason Titzer / Shutterstock.com
Access to the Kennedy Space Center
K-12 teachers from Florida, Georgia, Puerto Rico and the U.S. Virgin Islands are eligible for the Educator Study Pass, which gives teachers free access to the Kennedy Space Center's Educator Resource Center and Visitor Complex. Any teacher employed in an accredited school from one of the previously mentioned locations is eligible.
12/20
MaxyM / Shutterstock.com
Entry to the Art Institute of Chicago
Illinois educators, including home-schooling parents and teaching artists working in schools, can receive a voucher for free entry to the museum. Certain documentation is required. Visit the Art Institute of Chicago website for more details.
13/20
openroads / Flickr.com
Entry to Boston Children's Museum
Active K-8 teachers from Connecticut, Maine, Massachusetts, New Hampshire, Rhode Island and Vermont can enter the Boston Children's Museum for free. In addition to a photo ID, teachers will need to provide a valid work ID, union card or pay stub.
Be Generous: Affordable Gifts Your Teacher Really Wants
14/20
Allie Caulfield / Wikimedia Commons
Entry to the Carnegie Science Center
Pre-K through grade 12 teachers who work in Maryland, New York, Ohio and West Virginia get one free trip per year to Pittsburgh's Carnegie Science Center. Fee-based shows like Omnimax films are excluded.
15/20
Marcos Carvalho / Shutterstock.com
Entry to the New England Aquarium
New England K-12 teachers with a valid school email address can join the New England Aquarium Teacher Pass Program. The program offers free admission, teacher workshops, discounted IMAX entry, plus discounts at the gift shop and cafe.
16/20
Viorika / Getty Images
Educational Videos
All teachers who sign up for a free membership with Izzit.org get a free DVD every year for as long as they teach. Membership also gives teachers extras like free online quizzes.
17/20
Chris Hutchison / Getty Images
Classroom Rulers
Teachers can request a free set of 6-inch wooden rulers for their students. Visit RentCalculators.org and fill out the online form.
18/20
Philip Lange / Shutterstock.com
Entry to the Perot Museum
Teachers get into the Perot Museum of Nature and Science in Dallas for free. Teachers pre-K through grade 12 in Arkansas, Louisiana, New Mexico, Oklahoma, Texas and Mexico qualify.
19/20
Rob Lewine / Getty Images
Organizational Software
Basecamp software designed to improve organization, workflow and file management is free for K-12 teachers and university professors who plan to use the software as part of their classroom work.
20/20
Matej Kastelic / Shutterstock.com
Presentation Software
Powtoon Slides for Educators software is free for teachers, who can use the software to create compelling classroom presentations.
Up Next: Here's How Much Teachers Make in Every State
About the Author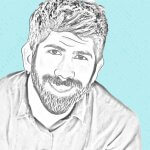 Andrew Lisa has been writing professionally since 2001. An award-winning writer, Andrew was formerly one of the youngest nationally distributed columnists for the largest newspaper syndicate in the country, the Gannett News Service. He worked as the business section editor for amNewYork, the most widely distributed newspaper in Manhattan, and worked as a copy editor for TheStreet.com, a financial publication in the heart of Wall Street's investment community in New York City.