Delivery Secrets To Use If You Miss the Holiday Shipping Deadline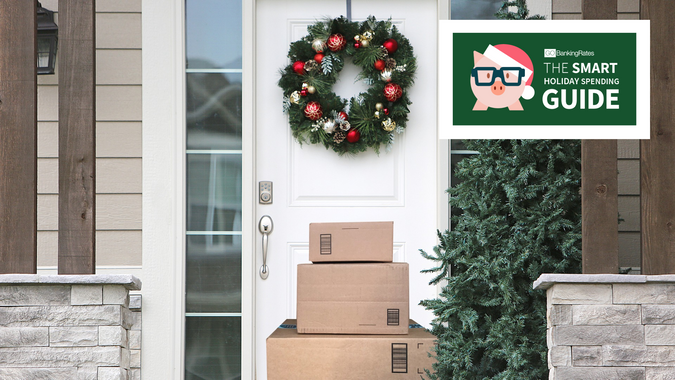 TriggerPhoto / iStock.com
If you're on the grid enough to know that the holidays are coming, then you probably know that just about everyone has accepted that long shipping delays will be part of their December reality. This is not the year to miss shipping deadlines — or even to brush up against them. If you insist on pushing the envelope, however, you'll have to strategize — and you're running out of time.
See: 6 Holidays Purchases That You Should Only Make at Costco
Check Out: 4 Costco Items That Have Remained Cheap for Years
Have a Procrastinator's Plan in Place
The best-kept secret in shipping — particularly in 2021 — is to ship early. Like, really early. You can and should get your packages in the mail well before the standard mid-month cutoff that all the major carriers impose. But procrastinators are going to do the only thing they can do — wait until the last minute. If you're among them, you should know the following:
Make Your Money Work for You
Dec. 15 is the last day for USPS Retail Ground Service if you want delivery before Dec. 25, but don't panic if you miss it. You still have three chances to beat the clock:
First-Class Mail Service by Dec. 17
Priority Mail Service by Dec. 18
Priority Mail Express Service by Dec. 23
Shopping Tips: Wrapping Paper, Greeting Cards and More Holiday Items to Only Buy at Dollar Stores
For UPS, you can still get it there by Christmas Eve if you ship:
3 Day Select by Dec. 21
2nd Day Air by Dec. 22
Next Day Air by Dec. 23
Of the big three shipping companies, FedEx is the only one that offers same-day delivery on Christmas Eve. If you miss the FedEx Ground and Home Delivery deadline of Dec. 15, you can get it there on time by shipping with:
Express Saver by Dec. 21
FedEx 2Day by Dec. 22
Standard Overnight, Priority Overnight or First Overnight by Dec. 23
FedEx Same Day by Dec. 24
Tips: How To Resist the Temptation of Overspending During the Holidays
Obviously, procrastinators can expect to pay a whole lot more by tossing their packages into the mix in the frantic days just before Christmas — and they should keep in mind that advertised rates don't include per-pound peak surcharges. But even if you can handle the cost, remember that those timelines don't include processing, which can take 24 or even 48 hours after you make your purchase.
Make Your Money Work for You
Rely on the Retailers
According to Bloomberg, Amazon is pulling out all the stops to make sure that it comes out of the holiday season as the king of shipping. It's sending out half-empty trucks, offering $3,000 bonuses and sacrificing profits as part of a $4 billion plan to make sure all purchases arrive where they should on time. Prime members get free shipping all the way through Dec. 24 and no retailer in America offers a larger selection of next-day-delivery-eligible items.
Helpful: The Best Type of Store To Shop For Holiday Gifts by Age Bracket
The following retailers also offer one- and two-day shipping on thousands of items. In most cases, a member's subscription lets you avoid minimum spends, which are usually $35, as well as delivery charges:
Best Buy
Home Depot
Walmart
Target
See: Shipping, Wrapping & More Extras To Account For in Your Holiday Budget
Let Them Deal With It: Go Curbside
Finally, most major retailers offer contactless curbside delivery, and many of them give deep discounts if you choose pickup over delivery. This option only works, of course, if your recipients are willing to pick up their gifts themselves and don't mind not being surprised, but it's a great option if you're sending gifts to kids whose parents planned to hit the stores anyway.
Make Your Money Work for You
More From GOBankingRates