Here's How Much Your Easter Celebrations Could Cost You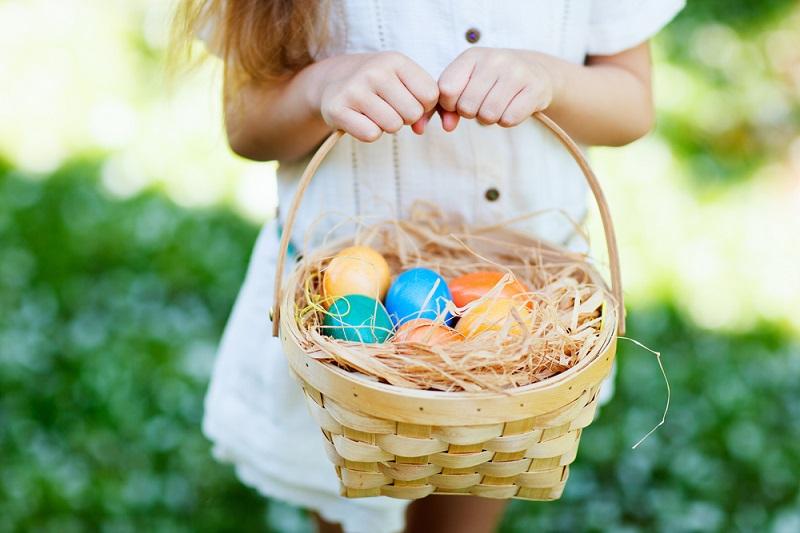 Many children will be excited this year to take their pictures with the Easter bunny and perhaps watch him hop around as they gleefully participate in egg hunts. There's no doubt that the bunny is a strong representation of the annual Christian holiday, but how much is he worth to families looking to celebrate with their children this year?
More specifically, how much will it cost to give your children the Easter celebration they deserve, and how can you save money on those costs?
See Jeff Yeager's tips for saving money in April >>>
How the Bunny Became a Part of Easter
Easter Sunday, which falls on April 5 this year, is the day Christians celebrate the resurrection of Jesus Christ. While many take part in the traditions of the holiday that include colorful eggs, decorated baskets and a bunny, most don't know how these symbols were adopted into the celebration.
Make Your Money Work for You
According to the University of Florida's Center for Children's Literature and Culture, the bunny can be traced back to 13th century pre-Christian Germany where they worshiped Eostra, the goddess of spring and fertility, who was symbolized by a rabbit because the animal has a high reproduction rate.
But it wasn't until 1680 that the first story about a rabbit laying eggs and hiding them in a garden was published. The same story was brought to the United States in the 1700s by German immigrants. Soon after, the tradition of making nests (Easter baskets) for the rabbit to lay its eggs followed.
Read: Should You Participate in Easter Tithing If You're Broke?
What Can You Expect to Spend This Easter?
Of course, the tradition of bunnies, baskets, candy and decorated eggs have long been a part of Easter tradition. And, of course, they all come with a price tag.
Make Your Money Work for You
So how much does Easter spending cost if you plan to celebrate fully with your children, including creating the baskets and visiting your church? Here's a rough tally of costs:
Baskets, Clothes, Travel and Bunny Costs
Baskets, plastic eggs and grass: $6

Candy (chocolate, jelly beans, etc.): $8

Solid chocolate Easter bunnies: $18

Toys: $30

1 dozen eggs and dye kit: $4

Church outfits and shoes: $120
Subtotal: $186
Now, say you want to travel from Kansas City, Mo., to Little Rock, Ark., to take an Easter ham to your aunt's house and celebrate with her:
Gas: $125 (462 miles, round-trip)
8 lb. spiral ham: $16
Subtotal: $141
And believe it or not, according to the San Diego House Rabbit Society, many parents actually buy their kids real bunnies around the Easter holiday. Some real Easter bunny costs to expect include:
Real rabbit: $50

Food (three-month supply): $30

Vet visit and exam: $50

Cage: $150

Spay or neuter cost: $300
Subtotal: $580
With rabbits living an average of eight to 12 years, the San Diego House Rabbit Society estimates your bunny could set you back more than $7,500 over its lifetime!
Make Your Money Work for You
But let's backtrack to just this Easter. If you decide to go all out with baskets, toys, clothes, candy, travel and a real bunny, your Easter could cost you over $320.
Reducing Costs With Easter Sales and Freebies
With many Americans trying to cut costs wherever they can, paying hundreds for one holiday can take a huge toll on a budget. So what can you do to reduce you spending? One way is to take advantage of Easter sales. Here are some tips:
Check your local ads and circulars. Many local stores are offering discounts on everything from food and candy to clothing this holiday. Check your local ads to find great deals.
Use coupons. Whenever possible, seek out print and online coupons that can help you reduce the cost of specific items.
Visit discount stores. Many dollar stores offer candy, Easter baskets and even toys at a cheap price. If you're looking for discount clothes, consider a consignment shop or thrift store.
Find a free Easter egg hunt. Many local churches, organizations and even theme parts offer free Easter egg hunts. Cut costs by taking your children to this fun event.
Buy a stuffed bunny. Rather than buy an expensive rabbit for your children, consider a fun stuffed bunny for a fraction of the cost and maintenance.
Look for low gas prices. If you plan to travel, check websites that keep track of the lowest gas prices in your area.
Like most holidays, participating in Easter could easily add up, depending on how you choose to celebrate. So if you're cost-conscious, take advantage of Easter and spring sales along with other discounts and freebies to help you save money this year.