30 Essential Ingredients Every Thanksgiving Dinner Needs
Monkey Business Images / Shutterstock.com
Bring out the casserole dishes, roasting pans and turkey baster — it's almost time to throw a hearty and delectable Thanksgiving meal.
You might have all the necessary tools to cook your turkey dinner, but have you finalized your Thanksgiving dinner menu yet? If not, that's okay. You still have time to run to your nearest grocery store and grab everything you need to create the ultimate Thanksgiving dinner with all the fixings. From side dishes to dessert, click through to see everything you need and save money on your dinner.
1/30
Brent Hofacker / Shutterstock.com
1. Turkey
Estimated Cost: $0.98/lb.
Whether you're a traditionalist or not, the turkey is going to be the main event at the Thanksgiving dinner table — and there are so many ways you can cook it. Roast it, fry it, bake it or brine it for the moistest turkey of the season. Serve it with stuffing or roasted vegetables — or a combination of both — for the ultimate Thanksgiving feast.
2/30
mama_mia / Shutterstock.com
2. Sweet Potatoes
Estimated Cost: $1.00/lb.
Make them the old-fashioned way with marshmallows, get fancy with bourbon and cider, or keep it simple and bake a pie. No matter which route you take, you'll need plenty of sweet potatoes on hand to create this much-loved Thanksgiving side.
Related: Your Price and Portion Holiday Guide to Cooking for a Crowd
3/30
MSPhotographic / Shutterstock.com
3. Cubed Stuffing
Estimated Cost: $2.44
You can buy bags of cubed seasoned stuffing from the grocery store to save time and money by preparing the stuffing mix on your own. Find a mix that only requires chicken broth, butter, celery and onion. In just a few minutes, you'll have a savory side dish.
Find Out: The Most Amazing Thanksgiving Dish for $20 or Less
4/30
Gita Kulinitch Studio / Shutterstock.com
4. Fresh Cranberries
Estimated Cost: $1.98
If you plan on serving cranberry sauce at the dinner table this season, you'll need about a 12-ounce bag of fresh or frozen cranberries to mix with sugar and orange or lemon zest per batch. Cranberries can also be used in baked goods, like muffins and breads, or in your favorite pancake mix for a delicious Thanksgiving brunch.
5/30
gsk2014 / Shutterstock.com
5. Pumpkin Pie Mix
Estimated Cost: $2.98
Even if you don't have any pumpkin pie fans at the Thanksgiving dinner table this year, the mix might come in handy when you make pumpkin breads, pumpkin muffins and other baked goods. You can also use pumpkin pie mix to make pumpkin pancakes for brunch.
Or, you can ditch the mix, and take advantage of one of these pie sales.
6/30
images72 / Shutterstock.com
6. Buttermilk
Estimated Cost: $2
This is an easy one to overlook in the dairy aisle since only a handful of holiday recipes call for buttermilk. But if you plan on making zesty mashed potatoes or a rich chocolate cake this holiday season, you'll need at least a few cups to achieve the richer flavors.
7/30
Debbi Smirnoff / iStock.com
7. Whipping Cream
Estimated Cost: $2.34
Whether you're serving up slices of pumpkin pie or want to treat your guests to rich desserts like a stacked applesauce cake or dense chocolate cake, a few dollops of whipped cream will please any sweet tooth. Try something different with a cinnamon-flavored whipped cream.
8/30
Kim Howell / Shutterstock.com
8. Pie Shells
Estimated Cost: $2.16
Homemade pie is hard to turn down — no matter how stuffed a guest might be after the main course. You'll need a few sets of pre-made pie shells for pumpkin pie, chocolate pie and any fruit pies you plan on serving this holiday. Just keep in mind you may need to pre-bake the shell if the filling has to be refrigerated instead of baked.
9/30
mama_mia / Shutterstock.com
9. Green Peas
Estimated Cost: $0.98
You can serve plain green peas as a side or flavor them with bacon and other seasonings for a twist. Green peas in a bowl will brighten up the Thanksgiving dinner table and complement any main course or side dish you serve.
10/30
Ekaterina Kondratova / Shutterstock.com
10. Carrots
Estimated Cost: $0.68/lb.
Sautéed or honey-glazed carrots are a welcome addition to any Thanksgiving meal. If you plan on serving homemade carrot cake alongside pumpkin pie this season, you'll need to grate more to get a few cups for your recipe.
11/30
mama_mia / Shutterstock.com
11. Celery
Estimated Cost: $2.28
You'll need plenty of celery to make homemade stuffing and put together appetizer platters with veggies and dip for your holiday guests this season. Celery can also add some flavor to a basic salad.
12/30
Scorpp / Shutterstock.com
12. Bread Rolls
Estimated Cost: $2-$4
Unless you plan on pulling out the bread maker this season, the easiest way to serve tasty rolls alongside your Thanksgiving entrees is by baking up some pre-made bread rolls. Just place the rolls on a baking sheet and brush them with melted butter for a straight-from-the-bakery taste.
13/30
greenazya / Shutterstock.com
13. Butter
Estimated Cost: $3.58
Thanksgiving is one of the few times during the year you can be generous with butter. Whether you're baking rolls or making rich desserts, you'll need a few sticks of high-quality butter to serve at the dinner table and to use behind the scenes.
14/30
stockcreations / Shutterstock.com
14. Margarine
Estimated Cost: $1.57
Candied sweet potatoes and roasted vegetable sides might all call for a few tablespoons of margarine in the recipe. Even your buttermilk mashed potatoes will likely need some margarine in the mix.
15/30
Billion Photos / Shutterstock.com
15. Flour
Estimated Cost: $3.49
Flour is a staple of the holiday baking lineup, and you'll also need flour to mix up some homemade gravy and to line your pie plates, casserole dishes and crockpot. A bountiful Thanksgiving menu with old-fashioned pecan pie, homemade rolls and other baked goods will require this staple ingredient.
16/30
qoppi / Shutterstock.com
16. White Sugar
Estimated Cost: $2.40
From sugar cookies to cheesecake, you'll need some white sugar to round out your pantry this holiday season. You'll also need white sugar to sweeten up cranberry sauce and tart apples for your holiday pies.
17/30
Sea Wave / Shutterstock.com
17. Brown Sugar
Estimated Cost: $2.08
You'll need brown sugar when baking up a batch or two of pumpkin chocolate brownies and also for your classic Thanksgiving sides, like brown sugar-glazed sweet potatoes with marshmallows. And don't forget to add a brown sugar and butter crumb mixture to your apple pies, tarts and other desserts this season.
18/30
Billion Photos / iStock.com
18. Honey
Estimated Cost: $5.98
You can substitute honey for granulated sugar in some of your recipes, but this ingredient is a must-have when you're making honey-roasted turkey, honey-glazed carrots and other savory dishes that call for a little sweetness. If you're looking to bake up some treats this holiday season, try making cookies with honey — they'll please any sweet tooth.
19/30
marysckin / Shutterstock.com
19. Chicken Broth or Stock
Estimated Cost: $2.08
You'll need chicken broth or stock for your homemade stuffing this Thanksgiving, as well as for homemade soups. This is another versatile ingredient that you can use in multiple recipes. It pays to have a larger stock on hand — especially if it's on sale — through the holiday season.
20/30
Stephanie Frey / Shutterstock.com
20. Cornbread Mix
Estimated Cost: $2.39
Cornbread mix is a pantry staple year round, and you might find yourself using more of it as we head into the holiday season of comfort foods. You'll need cornbread mix to make a tasty corn casserole as a side dish or in some crock pot dishes.
21/30
MaraZe / Shutterstock.com
21. Onions
Estimated Cost: $2
Chopped, diced or sliced, onions are going to make their way into your homemade stuffing, cornbread and other side dishes. You might also sauté onions with garlic and other seasonings to make your vegetable sides.
22/30
spicyPXL / Shutterstock.com
22. Garlic
Estimated Cost: $2.98
Whether you're roasting up a garlic butter turkey or want to amplify the flavors of other baked dishes this season, stock up on fresh, minced or chopped garlic. Garlic is one of the most versatile ingredients you can have on hand in any season, and you'll need it to create bold flavors for your Thanksgiving feast.
23/30
leonori / Shutterstock.com
23. Green Beans
Estimated Cost: $1.78
Green bean casserole usually comes to mind when people talk about Thanksgiving. But give your green beans a twist. Top them with Parmesan cheese, or marinate them with balsamic and other dressings.
24/30
Maxim Khytra / Shutterstock.com
24. Cream of Mushroom Soup
Estimated Cost: $2.60
You'll need a couple cans of cream of mushroom soup if you plan on making a few dishes of green bean casserole. Cream of mushroom soup can also be cooked with rice to make a flavorful side or to add some new flavors to your Thanksgiving leftovers. Or, use the soup to make a sauce for chicken, pork or turkey dishes.
25/30
Foodio / Shutterstock.com
25. French's Crispy Fried Onions
Estimated Cost: $3.64
You'll need French's Crispy Fried Onions to top off your green bean casserole the traditional way. But you can also use these crispy fried onions to add a flavorful crunch to salads and side dishes. If you're making some alternative dishes for picky eaters this Thanksgiving, use them to make crispy chicken dishes or tasty appetizers like easy twice baked potatoes.
26/30
AnjelikaGr / Shutterstock.com
26. Eggs
Estimated Cost: $3-$4
Whether you're baking up a storm or serving up egg casseroles and quiche for brunch this holiday season, stock up on white and brown eggs. Large eggs are a necessity in almost any baking recipe.
27/30
Cara-Foto / Shutterstock.com
27. Brussel Sprouts
Estimated Cost: $3-$4
They might not be a dinnertime favorite the rest of the year, but Brussel sprouts can morph into a Thanksgiving table staple with the help of Parmesan cheese, bacon, onions and your favorite seasonings. Consider cooking up a platter of seared Brussel sprouts with bacon lardons or grilled mustard Brussel sprouts.
28/30
Christian-Fischer / Shutterstock.com
28. Granny Smith Apples
Estimated Cost: $4.70 (2 lb.)
Tart but sweet, Granny Smith apples are a must-have item for old-fashioned apple pie recipes made with a rich, buttery crust. Add a few slices of cheddar cheese to the filling for a gourmet touch. You can also use Granny Smith apples to bake apple and cranberry bars or to add some sweetness to pancakes for Thanksgiving brunch.
29/30
marekuliasz / Shutterstock.com
29. Pecan Halves
Estimated Cost: $9.99 (16 oz.)
Pecan pie might be high on the to-bake list this Thanksgiving, but don't overlook the chance to make old-fashioned oven-toasted pecans or a baked brie with pecans and brown sugar to serve to guests during pre-dinner festivities. Pecan bars are another option for those with a sweet tooth.
30/30
PR Image Factory / Shutterstock.com
30. Corn Syrup
Estimated Cost: $2.69
You can't make pecan pie or pecan bars without this thick, sweet syrup. And corn syrup has a number of other uses. Use it to make a glaze for white and red meats or to add some flavor to caramelized onion and bacon dip. Both light and dark corn syrup can be used in some baking dishes.
Keep Reading: 23 Restaurants Open on Thanksgiving Day 2016
About the Author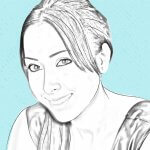 Sabah Karimi is an award-winning writer with more than 10 years of experience writing about personal finance, lifestyle topics, and consumer trends. Her work has appeared on U.S. News & World Report, Business Insider, Yahoo!, AOL Daily Finance, MSN, and other mainstream publications. She was interviewed by The Wall Street Journal and CBS News about her work as a freelance writer early in her career and now works with a variety of clients.