Gifts No One Wants — And What To Buy Instead for the Same Price

4 min Read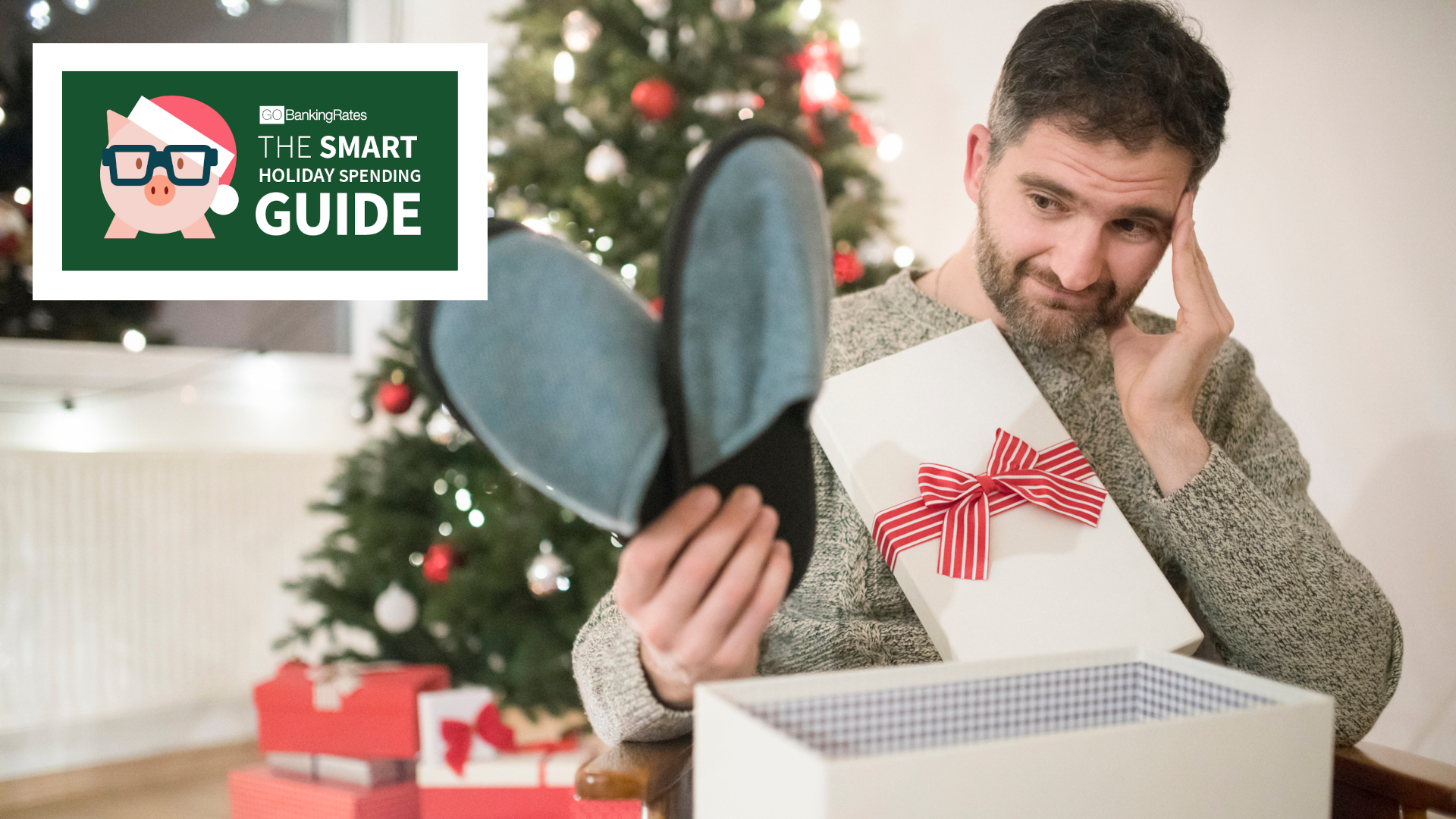 Make Your Money Work for You
Don't Buy: Socks
There are some people out there who are very into thematic and fun socks — and if you have one of those people on your list, go ahead and buy them a pair. But if you're unsure if your gift recipient is a sock enthusiast, stay away from this gift, which many would find boring.
Budget: 20 Ways to Pay Less at Costco
Buy Instead: Mini Bluetooth Speaker
Don't Buy: Personal Hygeine Items
Maybe you need to buy a last-minute gift so you head to the nearest drug store. While you can certainly find some hidden gems at your local CVS or Walgreens, stay away from the personal care aisle when you're doing your shopping. No one wants to receive deodorant or toothpaste.
Buy Instead: Art Supplies
Most drug stores have an art supply section, so head to that aisle to find an unexpected, creative gift, like an adult coloring book and colored pencils. Walgreens has coloring books for as little as $1 — even less than what you'd pay for toothpaste.
Check Out: 25 Secret Money Traps at Target, Walmart and Other Big-Box Stores
What To Buy Instead: Luggage Tags
Luggage tags are in the same vein as keychains, but it's an item your recipient may not already have. Plus they come in a variety of colors and designs, and you may even be able to customize them, so it seems like a much more personal gift.
Look Back: 10 Popular Products That Costco Doesn't Sell Anymore
Make Your Money Work for You
Don't Buy: Basic Clothing Items
What To Buy Instead: A Gift Card for Their Favorite Clothing Store
If you tend to opt for basics because you don't know what the recipient will like, give them the opportunity to choose their own gift. A gift card to their favorite clothing store will show that you know them well enough to know where they shop, while allowing them to get something that they really want.
Cut Now: 35 Useless Expenses You Need To Slash From Your Budget Now
What To Buy Instead: Coffee Table Books
If you like the idea of giving paper goods as gifts, consider gifting a chic coffee table book. You can find some on Amazon for under $20 — about the same as you would pay for a calendar.
Don't Wait: 19 Effective Ways To Tackle Your Budget
What To Buy Instead: Streaming Service Subscription
For the price of a DVD, you can gift a month of your streaming service of choice. This gives your loved one access to a wide variety of movies, so it's a better use of your money.
More From GOBankingRates
Make Your Money Work for You
About the Author