6 Holiday Gifts That Aren't Worth the Splurge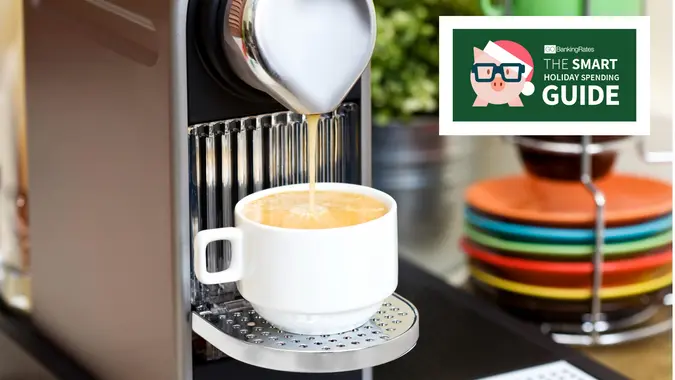 bluehill75 / iStock.com
The holidays are almost here, and maybe you're fortunate enough to have the money to buy extra-nice gifts for your friends and family this year. While it can be tempting to jump on the gift-buying bandwagon and splurge on the latest trending items on Instagram, sometimes those gifts just aren't a good buy. 
We've Got You Covered: GOBankingRates' Smart Holiday Spending Guide
See: 5 Ways the Pandemic Is Changing Shopping This Holiday Season
To help you sift out the gifts that aren't worth the splurge, here are six items that you should avoid, so you can focus on holiday gifts that are worth the extra money. 
The Always Pan
It's easy to get sucked into purchasing items you see advertised on Instagram, but, often, they're more hype than actual value. 
"The Always Pan comes in pretty colors and is all over Instagram, but it just doesn't appear to be worth the typical $145 price tag or live up to the hype in general," said consumer analyst Julie Ramhold with DealNews. "They get dirty like any other cookware but it's much harder to scrub away the stains, so it won't look new for long. Additionally, it's a nonstick pan but plenty of users complain that after a few months of use, the nonstick coating has worn off, which defeats the purpose of these pricey pans."
Look: The Best Holiday Shopping Strategies for Your Wallet

Exercise Equipment Offered by Boutique Fitness Brands
These days, expensive exercise equipment from boutique fitness brands is everywhere. Think SoulCycle, Equinox, Mirror, Tonal and Peloton. 
Make Your Money Work for You
"Slate reported that Peloton's 2020 revenue was $1.8 billion, about double what it had done the year before," said Kari Lorz, a certified financial education instructor and founder at Money for the Mamas. "People snapped up the bikes like cinnamon rolls, and now a lot of people have a bike or tread being used as a clothes rack, especially now that gyms are reopening. It's sad but true.
"So if anyone on your gift list wants a Peloton bike, be sure that you look at local resale sites because there are a lot on the market! Oh, and don't forget that you can buy a regular bike and buy a swivel online for super cheap to turn your regular bike into a Bike+."
Find Out: Why Do We Spend So Much Each Year on Holiday Shopping?
Luxury AirPods Cases
Someone on your gift list may delight in receiving a luxury AirPods case made by Gucci, Balenciaga or Burberry, but splurging on this expensive fad just doesn't make good financial sense. 
"These are usually meant to be shown off, whether by wearing them around your neck on a cheaper looking lanyard or left out on your desk," Ramhold said. "But the truth is they're meant to hold your AirPods and that's it. No matter how much you love this accessory, there's no need to tuck them into a case that costs upwards of $500."
See: 11 Gifts You Should Buy for Christmas Now — Before They Sell Out
Make Your Money Work for You
Specialty Machines for Green Tea or Espresso
Before you splurge on a specialty beverage machine, consider Ramhold's advice on the matter. 
"These machines can run anywhere from a few hundred dollars to closer to $1,000 or more and they're rarely worth it," Ramhold said. "Even if the recipient is a serious connoisseur of these beverages, they don't need fancy machines to get their fix. In fact, odds are high they would appreciate tools that are more analog than a machine with a touchscreen. And those tools are also less likely to fail compared to something packed with tons of electronics and specialty pieces."
Learn: Doing Your Holiday Shopping Early? Keep These Return Policies From Target, Amazon, Costco & More in Mind
Premium Cocktail Machines
Premium cocktail machines are a novelty and an expensive one at that. For example, the Bartesian costs $349.99, and each drink capsule costs approximately $2.50. And that's before you buy the various liquors you'll need to make the cocktails you desire. 
"These are basically fancy reservoirs for your spirits and that's just not worth it, even if they say they can make the perfect cocktail every time," Ramhold said. "You're better off buying a bottle of premium alcohol for your recipient if they enjoy a good drink."
Save More: Wrapping Paper, Greeting Cards and More Holiday Items to Only Buy at Dollar Stores
Water Bottles With Gems
While this gift item is certainly unique, that doesn't mean that you should splurge on it. 
Make Your Money Work for You
"These have grown in popularity in the last few years but they're usually a chunk of some kind of quartz in a water bottle," Ramhold said. "As long as the water doesn't come into contact with the rock, it's probably not a health risk but it's still a pricey purchase as they usually start around $100. If the water will come into contact with the rock, you might want to skip it – if it's porous it could allow bacteria to grow and that'll just end up making your recipient sick."
More From GOBankingRates